It takes a different approach than the Myers-Briggs ... and the results are enlightening.
You've probably heard of the Myers-Briggs personality test, but have you heard of the Big Five test?
Developed over several decades by a range of psychologists – and particularly useful for HR professionals and job placement specialists — the Big Five measures five key traits: openness to experience, conscientiousness, extraversion, agreeableness, and neuroticism (OCEAN).
Each of these is, in turn, broken down into two sub-categories that explore that trait from a more specific angle, with percentile scores assigned to both the larger category and the subcategories.
Check out the descriptions below and see if you recognize yourself … or better yet, take the test yourself and get detailed feedback on your results. (A free test with less detailed feedback is also available here.)
Openness to experience
In general, openness to experience measures eagerness to explore new ideas and artistic experiences; it is generally correlated to high degrees of creativity and originality.
It has two subcategories: intellect and openness.
Intellect: This is not a measurement of IQ, but of interest in abstract or complex ideas and concepts. You'll find this person voraciously reading non-fiction on a wide range of topics. Men tend to score higher than women on this trait.
Openness: Highly open people are exceptionally imaginative, inspired and moved by art, literature, music, nature, and beauty. Women tend to score higher than men on this trait.
Conscientiousness
This factor measures a person's adherence to duty, organization, responsibility, careful planning, and achievement.
It is subdivided into industriousness and orderliness.
Industriousness: These people are hardworking, reliable, and on target with their schedules and deadlines. You can trust them to get the project done on time.
Orderliness: An orderly person is upset by disorder or chaos, is detail oriented, and abides by rules and procedures. Their scrapbooking supply closet is awe inspiring.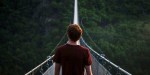 Read more:
The power of motivation to transform your life


Extraversion
Extraverted people are stimulated by the company of others and are generally talkative. Their face lights up when they meet new people.
Introverts, by contrast, are less drawn to outward stimulation and prefer to have more alone time; they are more deliberate, reserved, low-key, quiet, and can sometimes come across as aloof.
The two subcategories for this factor are enthusiasm and assertiveness.
Enthusiasm: Enthusiastic extraverts feel spontaneous joy and engagement when meeting new people; they are happy and they laugh a lot.
Assertiveness: Assertive people know how to express their opinions and can be influential, captivating, or even domineering.
Agreeableness
Agreeable people tend to be compliant, forgiving, patient, nurturing, and trusting. They may also try to avoid conflict, sometimes at their own expense, and can end up eating their anger.
People low in agreeableness care more about their own self-interest than the good of others. They can be skeptical of others' motives, blunt, possibly harsh, competitive, dominant or even predatory. Statistically, criminals tend to have low levels of agreeableness.
Women score significantly higher in agreeableness compared to men, with a mean 61.5 percentile for women versus a mean 38.5 percentile score for men.
Now for the subcategories:
Compassion: Highly compassionate people are empathetic; they take an interest in others' problems and are more likely to do kind things for others. Liberals score higher in compassion than conservatives.
Politeness: Polite people defer to authority and are uncomfortable at the idea of standing up to other people; they tend to avoid conflict and want to preserve social harmony. Conservatives tend to score higher than liberals on this trait.
Neuroticism
Highly neurotic people are more likely to experience anger, depression, or anxiety in response to events that would not affect a less neurotic person. They tend to focus anxiously on the past or future, have difficulty coping with stress, and are more likely to feel threatened or vulnerable. You will often find them in a bad mood.
Neuroticism is subdivided into withdrawal and volatility.
Withdrawal: People with high levels of withdrawal struggle to handle situations with unforeseen or complex aspects. When confronted with new challenges, their first instinct is to withdraw. They may also feel burdened with sadness, grief, loneliness, or disappointment for longer periods of time than others.
Volatility: Volatile people live on a rollercoaster of steep emotional ups and downs. They get upset quickly, get into arguments, act out, or vent more freely.
Not perfect … but still accurate
The Big Five test is not perfect, as it omits other key factors such as religiosity, sense of humor, and masculinity/femininity, to name just a few. And the self-scoring method can give rise to inaccuracies, especially if you are hungry or depressed at test time.
But in general, the Big Five test has been found to give consistently reliable results that accurately predict workplace performance. Some employers use it to screen job applicants.
The test also holds true across cultures, with women tending to score higher in neuroticism and agreeableness no matter their nationality. Another cross-cultural pattern: younger siblings worldwide are likelier to be more open and agreeable — and less conscientious — than their older siblings.
Interested in how other people scored on the test? To view videos in which people explain their own results, click here.
You can take the test in about 15 minutes. A free version with less detailed feedback is available here.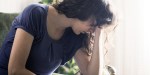 Read more:
How to tell if someone in your family suffers from mental illness