These renowned culinary talents remind us how to elevate a meal.
Need an idea for Lenten almsgiving?
Help us spread faith on the internet. Would you consider donating just $10, so we can continue creating free, uplifting content?
Make a Lenten donation here
While many us of may say a little prayer as we put that cake in the oven, hoping that it rises, these accomplished chefs from home and abroad are praying that their meals will play an integral part in bringing families together, as well as help those who are less fortunate.
Food traditions and the importance of breaking bread together has been passed on through families and communities for thousands of years. At times this message seems lost today, with the rise of convenience foods and eating on the run. But what if we applied the brakes, and took inspiration from these six popular chefs who believe Christ is central to their culinary creations?
Click on the photo below to begin the slideshow.
Launch the slideshow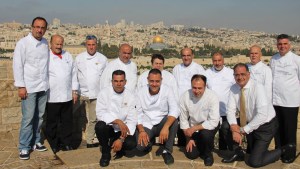 Read more:
Is eating together the answer to world peace? These chefs think so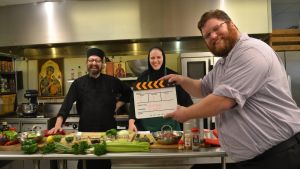 Read more:
Byzantine monk and nun debut cooking show on balanced life of feasting and fasting