The Holy Father mentions a total of 40 saints in "Gaudete et Exsultate."
Today Pope Francis released his third apostolic exhortation titled "Gaudete et Exsultate: On the Call to Holiness in Today's World." The purpose of this lengthy document is spelled out clearly in the second paragraph.
What follows is not meant to be a treatise on holiness, containing definitions and distinctions helpful for understanding this important subject, or a discussion of the various means of sanctification. My modest goal is to repropose the call to holiness in a practical way for our own time, with all its risks, challenges and opportunities. For the Lord has chosen each one of us "to be holy and blameless before him in love" (Eph 1:4).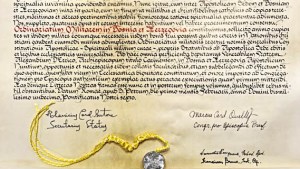 Read more:
A brief guide to papal documents
The Holy Father says he hopes that this document will aid the Christian faithful in their personal journey of holiness and that they will use its practical suggestions to form their way of life.
One of the ways Pope Francis encourages others to respond to the call to holiness is by highlighting various men and women who have already attained that crown in heaven and urge us on to the finish line. He mentions a total of 40 saints in Gaudete et Exsultate, pointing out holy examples that are particularly relevant for the 21st century.
Here is a brief list of 7 of these saints, along with what Pope Francis mentioned about their example of holiness.
Blessed Maria Gabriella Sagheddu
The processes of beatification and canonization recognize the signs of heroic virtue, the sacrifice of one's life in martyrdom, and certain cases where a life is constantly offered for others, even until death. This shows an exemplary imitation of Christ, one worthy of the admiration of the faithful. We can think, for example, of Blessed Maria Gabriella Sagheddu, who offered her life for the unity of Christians.
St. Joséphine Bakhita
Do not be afraid of holiness. It will take away none of your energy, vitality or joy. On the contrary, you will become what the Father had in mind when he created you, and you will be faithful to your deepest self. To depend on God sets us free from every form of enslavement and leads us to recognize our great dignity. We see this in Saint Josephine Bakhita: "Abducted and sold into slavery at the tender age of seven, she suffered much at the hands of cruel masters. But she came to understand the profound truth that God, and not man, is the true Master of every human being, of every human life. This experience became a source of great wisdom for this humble daughter of Africa."
St. John of the Cross
It is not good when we look down on others like heartless judges, lording it over them and always trying to teach them lessons. That is itself a subtle form of violence. Saint John of the Cross proposed a different path: "Always prefer to be taught by all, rather than to desire teaching even the least of all".  And he added advice on how to keep the devil at bay: "Rejoice in the good of others as if it were your own, and desire that they be given precedence over you in all things; this you should do wholeheartedly. You will thereby overcome evil with good, banish the devil, and possess a happy heart. Try to practise this all the more with those who least attract you. Realize that if you do not train yourself in this way, you will not attain real charity or make any progress in it."
St. Therese of Lisieux
Christ says: "Learn from me; for I am gentle and humble of heart, and you will find rest for your souls" (Mt 11:29). If we are constantly upset and impatient with others, we will end up drained and weary. But if we regard the faults and limitations of others with tenderness and meekness, without an air of superiority, we can actually help them and stop wasting our energy on useless complaining. Saint Thérèse of Lisieux tells us that "perfect charity consists in putting up with others' mistakes, and not being scandalized by their faults."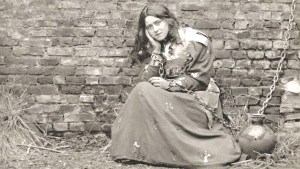 Read more:
Therese of Lisieux: Is the Little Flower the most dangerous of saints?
Blessed Charles de Foucauld
If we realize that God exists, we cannot help but worship him, at times in quiet wonder, and praise him in festive song. We thus share in the experience of Blessed Charles de Foucauld, who said: "As soon as I believed that there was a God, I understood that I could do nothing other than to live for him". In the life of God's pilgrim people, there can be many simple gestures of pure adoration, as when "the gaze of a pilgrim rests on an image that symbolizes God's affection and closeness. Love pauses, contemplates the mystery, and enjoys it in silence."
St. Ignatius of Loyola
The memory of God's works is central to the experience of the covenant between God and his people. God wished to enter history, and so our prayer is interwoven with memories. We think back not only on his revealed Word, but also on our own lives, the lives of others, and all that the Lord has done in his Church. This is the grateful memory that Saint Ignatius of Loyola refers to in his Contemplation for Attaining Love, when he asks us to be mindful of all the blessings we have received from the Lord. Think of your own history when you pray, and there you will find much mercy. This will also increase your awareness that the Lord is ever mindful of you; he never forgets you. So it makes sense to ask him to shed light on the smallest details of your life, for he sees them all.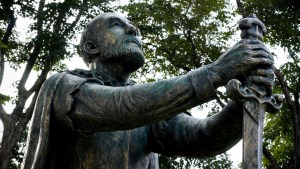 Read more:
10 Inspiring quotes from St. Ignatius Loyola
St. Teresa Benedicta of the Cross
Let us be spurred on by the signs of holiness that the Lord shows us through the humblest members of that people which "shares also in Christ's prophetic office, spreading abroad a living witness to him, especially by means of a life of faith and charity." We should consider the fact that, as Saint Teresa Benedicta of the Cross suggests, real history is made by so many of them. As she writes: "The greatest figures of prophecy and sanctity step forth out of the darkest night. But for the most part, the formative stream of the mystical life remains invisible. Certainly the most decisive turning points in world history are substantially co-determined by souls whom no history book ever mentions. And we will only find out about those souls to whom we owe the decisive turning points in our personal lives on the day when all that is hidden is revealed."
Read more:
"Computer geek" takes one more step toward sainthood