She served the Lord as a nun for more than eight decades -- eight! -- and charmed her sisters to the end.
You can get Aleteia inspiration and news in your inbox. Our specially curated newsletter is sent each morning. The best part? It's free.
Sign up here
Sister Mary Augusta Biolchini, FSP, our dear sister who had just turned 102 years old, quietly passed away on March 28, 2018. She died at our convent during a funeral Mass for another dear sister, Sister Philomena. This was Sister Augusta's way. She was always in the background, providing prayer support and doing simple tasks to serve the community and the Lord. She was a generous, beautiful sister whose simple love for the Lord was contagious. The sisters truly loved her. When we were sharing memories about her, one of our few remaining missionary Italian sisters said, "What can be said about Sister Augusta? So many things. A book full of things. But I can say that she never wasted one minute. Imagine that! She never wasted one minute of her life." Even people who had never even met her recognized her holiness. After Sister Augusta's funeral and burial, the undertaker announced loudly to all of the sisters gathered, "I have been to many funerals in my life. But this eulogy was the most beautiful I have ever heard. This woman was truly a saint!"
I want to share the magnificent eulogy delivered by our provincial, Sr. Donna William, FSP, that touched the undertaker who has certainly heard thousands of eulogies at this point. Most of you who will read it have probably not met Sister Augusta. But I am sure that you will be edified by the holiness of life that shines through these simple stories. It is the same light that shone through Sister Augusta's simple, beautiful soul in this life and that now shines upon her in heaven.
~
Eulogy for Sister Augusta
During Sr. Augusta's last trip to the ER, where she hospitalized with flu, the EMTs asked her, "Sister, how are you feeling?" She replied: "I feel that Jesus is with me."
This simple statement is a beautiful summary of her whole life: a rich life of 102 years, lived with Jesus and for Jesus, with over 80 years spent in our Congregation. She lived on love and on Rice Krispies—also on prodigious amounts of sugar in her coffee—but mostly on love. We jokingly attributed her longevity to her chicoria, the dandelion salads she made years ago, picking the little weeds herself and then preparing them with oil and spices. She was always generous in sharing her dandelions with any brave soul willing to try them; few would ask for a second helping. Still, they worked for Sr. Augusta. It wasn't until she turned 99 that she announced, "Old age has arrived." Yet she did not fear death; she looked forward to heaven and reflected often on eternal mysteries. She would speak about the difficulties of growing older by saying she was going "down, down, down," but that afterward she would go "up, up, up"; there she would see the Blessed Mother who would say to her (in Sr. Augusta's own words), "Augusta! Welcome! Come here and sit next to me!"
How many wonderful examples this sister gave us. Faith, simplicity, humility, joy. These are only some of the qualities and virtues that our Sr. Augusta lived, but they are among the hallmarks of her remarkable life. Above all, she was a woman steeped in love for Christ, to whom her entire being—everything she was and did—was directed. Her favorite prayer to Jesus—tutto per te, all for you—was a continual offering of herself to him. She loved to spend time with the Master, immersing herself in prayer. Her posture and demeanor in chapel witnessed her reverence. Over the years she developed a daily route—from her bedroom, down the back stairway, here to chapel on the floor below; it became so habitual that at a certain point we had to put bells on the infirmary doors, to alert our nurses that she was trying to slip downstairs by herself. The bells didn't really work, since she learned how to time her "escapes" just right and was often able to make it down before anyone could stop her. Sr. Augusta simply could not understand why, at 100, she had to wait for someone to accompany her downstairs. She so looked forward to going to see Jesus several times a day; she knew he was waiting for her.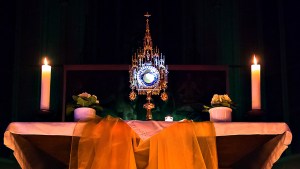 Read more:
Perpetual Adoration, the closest thing to walking with Jesus
She was truly a missionary her entire life. Not only during her thirty-three years of door-to-door evangelization—which she considered "her glory"—but in the sewing room, as she walked down the hall for Mass, and as she prayed with the community each morning until quite recently. She always had a litany of prayer intentions: for the souls in purgatory, for those suffering alone, for vocations, and on and on. When it gradually became hard for her to get up in the morning, the surefire way to cajole her was to tell her about others who were suffering—especially Christians being persecuted for their faith. One only had to ask if she would be willing to make a sacrifice for these people. Without a moment's hesitation she would respond, "Volontario—I'm willing!" and jump out of bed.
Sr. Augusta possessed childlike wonder and transparency. She would often break into spontaneous exclamations of admiration—about anything from the beauties of nature to pictures you showed her on your iPhone. Even from the ER to her hospital room, as the paramedics were wheeling her gurney off the elevator, she saw a large floral painting on the wall across from her. "Che bello!" she exclaimed. The paramedics couldn't stop chuckling. One would think she was visiting an art museum. Here was a woman sick with flu, struggling to breathe, whose attention was focused not on herself but on her surroundings and who allowed herself to be moved by the simple awe they could inspire. In a way, she was very much like the flowers that delighted her with their beauty. When she picked a flower, she would talk to it, encouraging it to glorify its Creator. As she aged, Sr. Augusta opened herself more and more—to God and his will for her, to her own human frailty and limitations, to her sisters whom she loved dearly. In this manner, in her own daily unfolding, she revealed the extraordinary beauty of her life as God's daughter and spouse. 
Sr. Augusta never needed to be in the forefront; yet neither was she a shrinking violet. She loved to have her picture taken, and was a very photogenic sister. When shown a group photo, she would disarmingly ask, "Am I in there?"
She sought to serve, and in addition to her time actively performing the mission, she tenderly devoted herself for years to helping Sr. Sabina, a sister stricken with Parkinson's. All her life Sr. Augusta did whatever she could—from cleaning vegetables to making her famous berettas (beanies) to repairing sisters' sweaters. She usually saw the threads unraveling before the persons wearing them did. Somehow Sr. Augusta was always able to come out of herself to see what God was asking of her and then to extend herself in service of others.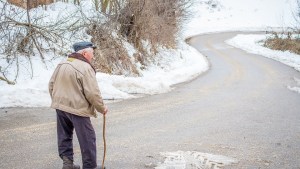 Read more:
Pope: Protecting endangered animals and then ignoring the elderly is schizophrenic
Over the years Sr. Augusta suffered misunderstandings and humiliations. She shared how a sister had once told her she wasn't smart enough and that this sister couldn't "do anything" with her. While confessing how this had hurt her, Sr. Augusta added, "But this sister did me the greatest good; she helped me in the process of my purification. . . . I didn't study English. I learned it by memorizing phrases on propaganda. How many times I would feel humiliated and start to cry, but I would always repeat, 'Your will be done.'"
She was so wonderfully human, allowing herself to be helped, unafraid to show her emotions. Sometimes she would cry, and when someone tried to console her, she would say, "Just let me cry. I have many tears that need to come out!" She was able to receive and give affection freely. She loved her family deeply and thought about them every day. She loved her birthplace, Sestola, and never tired of recounting stories of earlier years or starting her "sewing business" at the age of 14. Her family suffered such great poverty that, growing up, she and her sister had to share the one coat and pair of shoes they had between them. Ada would go to school until lunch. Then Lea (Sr. Augusta) would don the coat and shoes and go to school in the afternoon. Despite deprivations, her stories always reflected the love and happiness her family enjoyed.
Sr. Augusta was truly a woman of joy. She loved to hear or tell stories that made her laugh. And she could laugh with all her heart, until tears sprang to her eyes. She was often playful and teasing, like the time she told Sr. Linda, "I taught Sr. Carmen Italian . . . and look how she turned out!" Or when she said to Sr. Noel after some foible she'd committed, "What do you expect for 100 years?" She was both companionable and conspiratorial. Once, while walking with Sr. Linda out past the burial chapel, the two singing and laughing and enjoying themselves, Sr. Augusta remarked, "Good thing no one can hear us, because they'd think we were crazy!" 
She was a gentle soul with the most delicate conscience. If she thought she had said something hurtful to someone, she had to go to confession because she simply could not receive Jesus with a heart that had been uncharitable.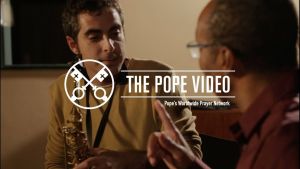 Read more:
Pope Francis warns: A society that does not take care of its grandparents has no future
And her gratitude knew no bounds. The slightest service done for her elicited her threefold "thank you, thank you, thank you," and she charmed doctors and nurses alike with her sweet expressions of thanks and promises of prayer.
Sr. Augusta loved her Pauline vocation with every fiber of her being; she called it the greatest gift God gave her. How good of God to leave her with us all these years, and what a gift he gave us in her! May she now enjoy a reward well-deserved: the fullness of her consecration in heaven, one with her Divine Spouse in eternal joy. And may she closely accompany each of us on this journey of fidelity and love.
We will miss you, dearest Sr. Augusta: your peaceful, prayerful presence; your graciousness and good humor; with your ever-present bastone (cane) swinging from your arm and that open, beautiful, loving smile. Rest in the Lord's embrace, Carissima. You are ever a part of our lives, and from our hearts we say: Thank you, Thank you, Thank you!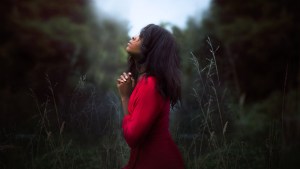 Read more:
6 Steps for making gratitude part of your daily life