For when you need to make a decision in your life.
It's not always easy knowing God's will. Often our soul can feel like it is clouded in darkness and we think of ourselves as one groping around blind, not knowing if we are following the right path.
The good news is that God wants to lead us on a path of peace. As the book of Jeremiah declares, "For I know the plans I have for you, says the Lord, plans for welfare and not for evil, to give you a future and a hope" (Jeremiah 29:11).
What God calls us to do is to be faithful to him and to follow the peaceful urgings he plants in our hearts. To do this we must quiet ourselves in prayer and open up to whatever God has in store for us.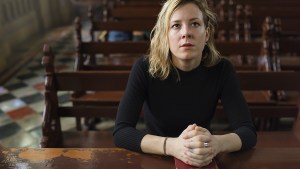 Read more:
3 Tips to help you get through spiritual desolation
One prayer that can help facilitate this openness is a powerful prayer from mystic Thomas Merton. He spent much time contemplating the hidden plans of God and sought to understand it, however difficult it was to follow. Above all things it is important to be honest with God, speaking from the depths of your heart, which this prayer helps bring to the forefront.
My Lord God, I have no idea where I am going. I do not see the road ahead of me. I cannot know for certain where it will end. Nor do I really know myself, and the fact that I think that I am following your will does not mean that I am actually doing so. But I believe that the desire to please you does in fact please you. And I hope I have that desire in all that I am doing. I hope that I will never do anything apart from that desire. And I know that if I do this, you will lead me by the right road, though I may know nothing about it. There will I trust you always, though I may seem to be lost and in the shadow of death. I will not fear, for you are ever with me, and you will never leave me to face my perils alone.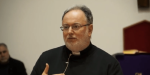 Read more:
What is discernment?