A paycheck alone is not sufficient motivation. Here's what's more important.
After more than a century of development of modern and postindustrial companies, it is impossible to consider the workplace in an individualized way. We work cooperatively as a team.
Even that 80s trend that promoted competitiveness among work colleagues in order to make them more efficient turned out to be a failure. As the markets expanded, companies needed to forge synergies, and make sure individual strategic behaviors were compatible with the joint efficiency of teams.
In the most advanced forms of business organization in the big multinational corporations, project development teams are the ones that achieve the highest levels of efficiency and excellence. Zaps, Warby Parker, Twitter, and Google show that effective team management is the key to success.
So, companies really need to look at how they manage teams cooperatively.
And every team needs resources to be able to do its work. The intelligence and efficient administration of these resources is key to team performance.
When we talk about resources, we tend to consider just the material compensation, the pay, but compensation actually goes beyond the paycheck. We also need to look at its intellectual and affective dimensions.
The motivation of team members inevitably depends on the compensation system. If we understand how people are motivated, we will get a better understanding of how people work individually and as team members.
In his famous book One More Time, How Do You Motivate Employees?, Frederick Irving Herzberg showed the need of taking certain material questions into account — hygienic factors, which are a key condition for avoiding the loss of motivation and low job performance.
But that wasn't enough to really drive motivation. Compensation of a non-material type, like recognition, turned out to be more important for motivation and for better individual and team work.
So it's good to bear in mind that compensation is more than a salary or paycheck. Our tendency to confuse both concepts often leads to extreme reductionism in which companies measure excellence only in terms of efficiency.
To achieve excellence in work teams, we have to go beyond the technical sense of efficiency, since man does not live by bread alone for his on-the-job motivation.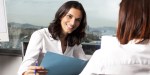 Read more:
More business leaders are using this spiritual mindset to run their companies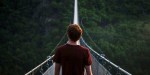 Read more:
The power of motivation to transform your life


This article was originally published in the Spanish edition of Aleteia and has been translated and/or adapted here for English speaking readers.