Hint: Gradually, with many restrictions and plenty of oversight.
The statistics are undeniable: smartphones are wreaking havoc with teens' psychological health, and ever younger kids are becoming addicted to apps.
But we don't have to be entirely pessimistic. Kids can be taught how to use their devices in moderation, without falling into addiction. Like any skill, it takes a scaled-in introduction with plenty of practice over time.
So here is a gradual, reasonable way to introduce kids to the inevitable smartphone without letting it hijack their lives and sanity.
When is the right time?
There is no hard and fast rule for when a kid is ready for a smartphone, but there are questions that can help you, as a parent, make a good judgment.
Do they absolutely need to be in contact with you for safety reasons?
Are they generally responsible about doing what they say they will or do you have to nag and pester to get them to comply?
Is their capacity for self-control and delayed gratification reasonably strong or do they tend to be more ruled by impulses and momentary desires?
Do they have a strong sense of their own dignity and worth, and do they know what sorts of things they can and cannot share online, or who they can and cannot talk to?
Kids who are still behind the curve on some of these aspects may not do well with a phone that will put bright and flashy distractions or temptations within reach. This is not to say they can never own a phone, but you may want to set conditions for certain behaviors and habits that they need to develop before they can have the privilege of owning a phone. (Because in the end, it's a privilege, not a right.)
For what it's worth, Bill Gates said he waited until his children were 14 years old before he allowed them to have a smartphone.
Once the time has come to purchase that first smartphone, make sure they don't go from 0 to 60 with full access to all apps all the time, day and night, or you'll be witnessing a technology overdose. Instead, consider phasing it in gently and slowly.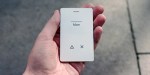 Read more:
The new "dumb" phone you may want for your kids (and yourself)


Stages of introduction
Phase 1. First of all, even before smartphones, if your child is too young to be responsible with a smartphone but you still need to be able to contact him for safety reasons, consider getting him a limited-functionality device with GPS tracking.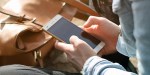 Read more:
Is getting rid of our kids' smartphones really the answer?


For example, the FiLip2 is a smartwatch that works as both a phone and a location tracker. Parents can pre-program up to five authorized numbers for inbound and outbound calls. And of course, you can use your own smartphone to configure and track the watch, which lets you know where your little one is at all times. It has no apps and no internet access. Connectivity problem: solved. Addiction potential: zero.
Phase 2. If your child has shown sufficient maturity to handle a real smartphone, start with a family contract laying out all the rules and expectations in advance.
One of those rules has to be that there are times and places where cell phones are off limits, such as homework time and bedtime. Many other good rules are listed here in a now-viral contract written by Janell Burley Hofmann. The consequences of failing to follow those rules should also be clear: cell phone confiscation.
Don't reinvent the wheel. You can get downloadable cell phone contracts on Hofmann's website and adapt them as needed.
Phase 3. Gradually phase in the apps. Kids should not have access to the full array of social media apps right away, and parents should have control over downloads.
Some parents allow their young teens to start with just one social media app of their choice for a full year: if they handled it responsibly, then they can have another. Snapchat may not be the best first app, since it allows texts and images to be shared and then disappear.
Have a conversation with them before each new phase in their smartphone use, and don't be afraid to bring up uncomfortable topics like sexting or cyber bullying.
But most of all, don't forget to lead by example. If you're the first one to fall into a black hole of Facebook or Instagram addiction, your kids will follow in your footsteps – or it will be hard to speak with authority when you tell them to log off.
But if you model moderation and your family life is rich in love, conversation, and engagement, then you've already won half the battle.
Helpful resources
Here are some more resources to help you get a handle on cell phone and social media use in your kids' lives:


Read more:
Why smartphones before bed are toxic to your brain (VIDEO)




Read more:
How to have a healthier relationship with your smartphone