You may be getting distracted by this one thing ... to everyone's detriment.
Tonight, after my daughter's softball game, we met up with an old family friend for an impromptu dinner. It's been years since I've seen him, and I tried to impress upon my kids the importance of behaving well both because I wanted the chance to catch up without constant interruptions, and because we so rarely go to restaurants that I was half-terrified they would be on their worst (read: most feral) behavior.
My fears, as it happened, weren't totally unfounded. But as the evening wore on, I realized that I had forgotten how much I admired his approach to parenting, which I hadn't seen in action since we spent Thanksgivings together almost a decade ago.
He was genuinely as interested in reconnecting with my kids as with me, and his unabashed appreciation for my daughter's newfound enthusiasm over softball was a wake-up call for me. It let me see her in a different light, and I realized right then how much I had been missing — not through neglect or ambivalence, but mostly through sheer perfectionism.
I've been mulling over a post at Wonder Mommy for a few days now, because she makes a connection between overlooking her daughter and overlooking herself in a way that seemed incomplete, yet somehow true.
"Work/life balance" and "self-care" are terms we've all heard tossed around. I used to put parenting on the "life" side of that slash, but I was wrong. It's the hardest work I've ever done and the work I care most about getting right. And I am ambitious. I've always worked hard, but this is different. This is my kid. I can't mess it up. I won't. But sometimes the way it consumes my everything, even cleanliness, makes it impossible to enjoy, to take pride in the good job I'm doing with this glorious, infuriating person coming into existence before me. Sometimes, in the crush and rush of constantly trying to figure out what's best for my child, I forget to exist. The person I used to be before I was a mom is gone.
As my daughter regaled our friend with tales of softball wins and woes, she also tossed in some asides about my lack of "athleticism." I didn't even notice, really, because I'm used to remembering my adolescence as both awkward and devoid of athletic prowess.
But he noticed. He actually laughed and said, "You do realize that your mom does athleticism for a living, right?"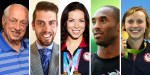 Read more:
15 Sports heroes inspired by their Catholic faith


And all at once, I realized he was right. I'm a certified personal trainer and a partner-trainer with Camp Gladiator. I have a black belt in taekwondo. And yet I still habitually think of and refer to myself as awkward, uncoordinated, and unathletic.
That's a hot mess of cognitive dissonance right there, and it's one I've managed to impress upon my daughter. But I've also let it get in the way of seeing my daughter the way I would see other kids.
She's super gifted when it comes to athletics. She just naturally adapts to anything and everything physical, from throwing spin hooks to stealing bases. That's a gift, and her enthusiasm for it is natural and genuine. If it were someone else's kid, I would be excited for them. But I'm so caught up in my own daughter's deficiencies that I rarely notice where she shines … kind of the same way I look at myself. I'm so used to seeing the hot mess, the mistakes, and the chaos that I've forgotten how to see anything else. And it's doing us both a disservice.
It's time to let go of constantly obsessing over doing the work of life and just start living it. It's not a chore to take my daughter to a softball game, it's a joy. It's a chance to see her for who she is, and connect with her in a meaningful way by showing her who I am … a former catcher who was recruited to play high school softball at 14 because I had a rocket arm.
It's not prideful to tell my daughter I used to be an awesome catcher. It's giving her a glimpse of who I was before I was her mom, and it's giving us both a chance to connect in a whole new way. It's okay to own my successes and my failures at the same time … and it's okay to allow my daughter to own hers as well.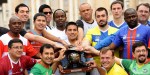 Read more:
What can the Church bring to sports? And sports to the Church?