Learning what type of introvert you are can help you cope better in social situations.
When I started college, I had a big goal for myself: Not to be shy. I promised myself I was going to be outgoing, meet new people, and have great conversations in and out of classes. I was tired of how, during high school, I would often leave parties beating myself up, either for feeling worn out from all the people, or avoiding talking with most of them.
It wasn't until midway through my first semester that I began to learn about introverted personalities. In my leadership class, we watched a video of Susan Cain giving a TED talk titled The Power of Introverts."Now … you need to understand what introversion is. It's different from being shy," explained Susan, an artist based in Los Angeles. "Shyness is about fear of social judgment. Introversion is more about, how do you respond to stimulation, including social stimulation?"
It was then that I realized that I'm an introvert. That word can mean a lot of things, but none of them are bad. For instance, I'm quiet until you get to know me. But being an introvert doesn't mean that all introverts are shy. Being introverted doesn't mean that introverts suffer from social phobia. Instead, it means that introverts respond to social situations differently than extroverts.
If you identify as an introvert as well, there is nothing wrong with your personality. It's okay that we feel worn out after social gatherings, or enjoy time by ourselves. There's nothing wrong with needing time alone to recharge. It's okay if you like listening more than talking in conversations.
Once I realized that being an introvert wasn't a problem, my social life changed incredibly. I became much more confident in who I was and what I needed as an individual in social situations.
But it turns out that introversion is more complicated than I first thought. A new study by psychologist Jonathon Cheek reveals that there are four different types of introverts. Learning which type of introvert I am has helped me understand more about my personality as well as the personalities of introverts around me. So if you're an introvert, I recommend checking out these four types and see what type you most closely resemble:
The Social Introvert
Breaking all stereotypes of introverts, social introverts aren't shy in social situations. So the parties that I went to during high school probably wouldn't set the social introvert on edge. Instead, they know they do better in social situations with small groups of friends instead of large groups. Or some days social introverts will choose to stay at home or do things alone. And there isn't anything wrong with that either.
Confidence building tip: If you're a social introvert, invest in a small group of friends to spend time with. Don't feel guilty for taking a night to yourself, either. You recharge when you're not surrounded by a lot of people, so feel free to go for a quiet night instead of inviting the gang over to your place.
The Thinking Introvert
Have you ever been told that you wander around with your head in the clouds? Then you may be a thinking introvert. This level of introversion isn't defined by the size of crowd you are comfortable with. Instead, thinking introverts are known to be introspective and thoughtful, often lost in a world of their own.
Confidence building tip: If you're a thinking introvert, set aside time each day so that you can get lost in thought without distraction. Journaling may also be a way that you can unwind and jot out thoughts that popped into your head throughout the day as well.
The Anxious Introvert
Anxious introverts may feel awkward around any type of crowd. After social gatherings, they may rethink the entire event and replay what they could have done differently, better, or just not as awkwardly.
Confidence building tip: If you're an anxious introvert, take a close friend with you when you go to social events. When you're feeling anxious about how you're being interpreted, ask for your friend's support and reassurance. Often we overthink how people are perceiving us — they may not have even noticed the small thing that anxious introverts can dwell on for days. A close friend can be a huge help to calm anxiety.
The Restrained Introvert
Finally, restrained introverts are great at thinking before they speak. They take time to go through every aspect of a situation and notice all the details. Because of this, they may take a little while to make a decision, so spontaneous situations aren't the best for them.
Confidence building tip: If you're a restrained introvert, make sure to allow yourself extra time to make decisions — even as small as what to make for dinner. If you give yourself a longer amount of time to decide, you won't feel as stressed about the decision in the long run.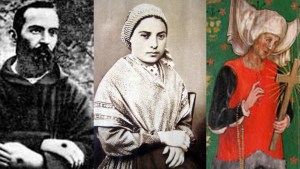 Read more:
How to be an introvert and still change the world