...and why Pope Francis decided not to wear them.
Need an idea for Lenten almsgiving?
Help us spread faith on the internet. Would you consider donating just $10, so we can continue creating free, uplifting content?
Make a Lenten donation here
Perhaps many recall Pope John Paul II with his red shoes, or wonder why Pope Francis doesn't wear them. But did you know that these shoes are as ancient as the Church itself? Or that they have a highly significant meaning?
Before starting with history, we have to clarify that most popes wore three types of shoes: red silk shoes for inside the Vatican, episcopal sandals to celebrate Mass (until 1969) according to the liturgical colors, and red leather shoes for outside. It is the latter that we're talking about today.
Red shoes are associated with power, and not only within the Church. Pre-Roman Etruscan kings wore them as a symbol of status, because the red (which they called "royal purple") was a costly dye obtained from rare sea snails. The Roman emperors continued with the tradition of red shoes indicating high status. The great aristocrats also wore them.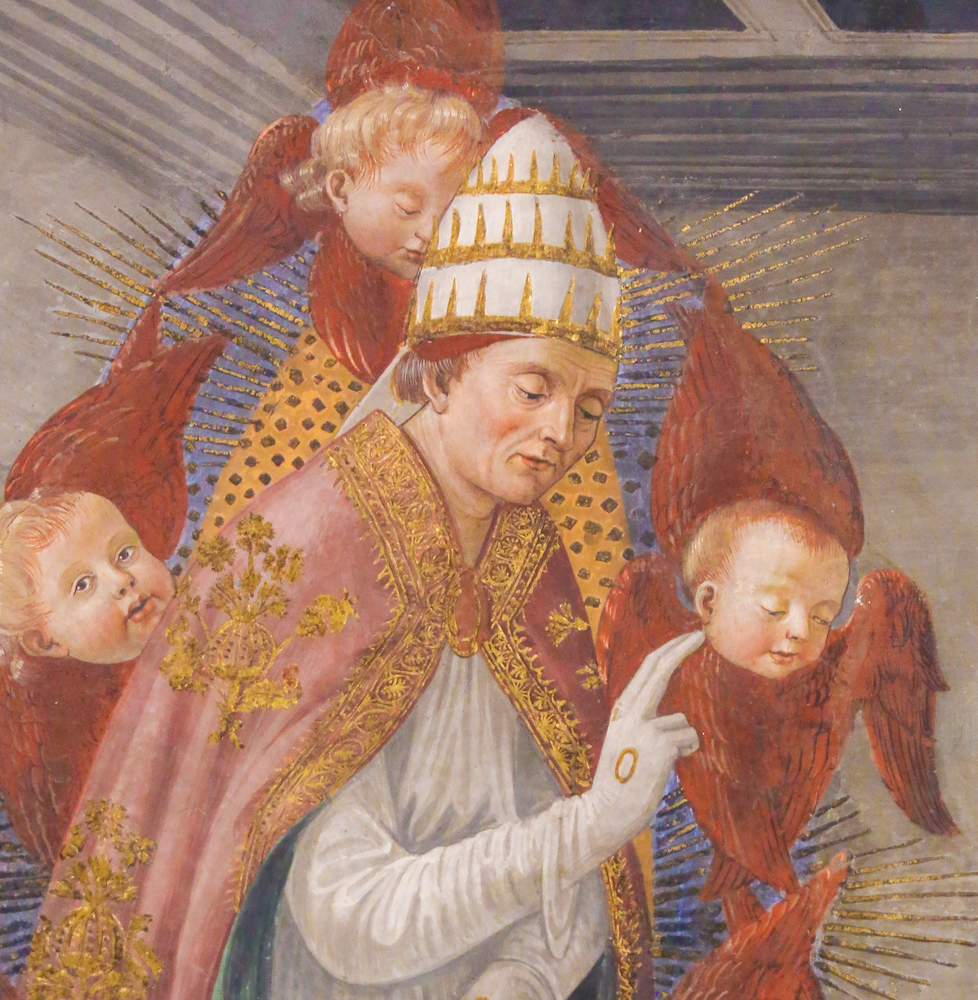 Churchmen wore them, too. Red was used not only for the pope's shoes but for his entire vestment, although this changed to white with Pope Pius V in the mid-16th century, as he was a Dominican. Red symbolized both the worldly authority of the pope and the Passion of Christ. It also symbolized the Pope's submission to Christ, the love of God for humanity, and the remembrance of all the martyrs who gave their lives for Christ.
Let's take a closer look at the outdoor shoes. They are made of red leather (most of them come from Morocco) and they used to have a gold-embroidered cross. After 1958, Pope John XXIII added golden horseshoes that made them more closely resemble the shoes that bishops wore outside of Rome.