A mix of religious and diocesan priests
Pope Francis will ordain 16 new priests on April 22 during a Mass at St. Peter's Basilica, according to a statement from the Vicariate for the Diocese of Rome on April 17. Of these new priests, 10 are non-Italians.
Traditionally, the Fourth Sunday of Easter is called "Good Shepherd Sunday," and the Church celebrates the World Day of Prayer for Vocations. On this occasion, Pope Francis will confer the sacrament of Holy Orders on 16 seminarians, aged between 26 and 41 years old.
Of these, 11 will join the diocesan clergy of Rome and will therefore be ordained by "their" bishop. Six of them studied for the priesthood at the diocesan seminary of Rome Redemptoris Mater. The other five received their training at the Pontifical Roman Major Seminary.
These future diocesan priests are distinguished by the diversity of their origins: five are Italian, and the other six are Malagascan, Croatian, Colombian, Burmese, Vietnamese, and Salvadoran. All these deacons of foreign origin, said the statement of the vicariate, saw their vocation born within the Neochatecumenal Way.
Four other priests will be ordained for a religious congregation in Italy, the Family of the Disciples. Three of these are Indian while the fourth is Peruvian.
Finally, the last of the group of seminarians to be ordained is a religious of the Little Work of Divine Providence, a congregation founded by the Italian saint Don Luigi Orione (1872-1940).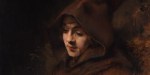 Read more:
What Is the Difference Between a Friar, a Monk and a Priest?