Tips for keeping your 9-to-5 fresh and positive.
Much of our time is spent in the workplace, and if it is full of negativity, the environment becomes oppressive and exhausting. These tips can be a positive factor to help you to be a source of light to those around you, to use your time and energy well, and to be more fulfilled.
Think positive
How do we respond to negative situations at work? Do we listen to gossip? Do we participate in conversations where the only focus is on denigrating others, tearing them down, and criticizing them?
Change begins with us. We cannot expect a positive environment if we are not acting accordingly. We cannot control what happens around us, but we can control our inner attitude and how we choose to respond to external events and situations.
Positive energy is activated as quickly as negative energy. This is why it is good not only to ask ourselves in what ways we are responding to the negativity that surrounds us these days, but also to decide to embrace with a positive attitude whatever comes our way.
Learn to smile
We all know the many benefits of smiling, but a recent study from the Swedish University of Uppsala showed that it is very difficult to frown when looking at a smiling person. Smiling is contagious on an evolutionary level; it makes us lose the control we normally have over our facial muscles. This means that if we smile, it will require a greater effort on the part of others to keep a stern look on their faces. Furthermore, not only will our smile visually have a positive effect on the attitude of others, but according to a study by Penn State University, smiling is viewed favorably by others. When we smile, we not only appear more peaceable and courteous, but we appear more competent too.
It takes time and effort — as well as commitment to doing things differently — to create sustainable change, but if we learn to smile we will be taking a very important first step by creating an environment favorable to being filled with a positive attitude.
Set clear limits
People often do not realize they are being negative. They are simply trapped in a habit of negative behavior, which they are accustomed to and consider normal. Though it may seem strange to us, some people have practically always lived surrounded by negativity, which is why they usually do not act any differently.
Do not be afraid to set limits by ending a conversation or giving it a twist, inviting the other person to reflect on what is being said, perhaps by asking a question, thus preventing the other person from saying something negative.
Over time, people will learn what they can and cannot discuss with you, but if you do not say something, your silence will likely be taken as tacit approval, or at least receptivity.
When others are negative, breathe deeply and muster up the courage to respond positively despite what others think or do.
Edify others with your words
What is the point or purpose of what you are saying? Is it to hurt or help? At the end of the conversation, are you left with a positive step you can take?
Become the kind of person who takes their time and words seriously. Everything we say has an impact on others.Saying something negative not only dishonors the person we are talking about and the person we are talking to, but also makes us feel bad, even if we do not realize it.
Complaining or criticizing does not create solutions; on the contrary, it perpetuates and magnifies the problem by wasting everyone's precious time and energy. Constructive conversations, however, strengthen people and leave them a little better for having participated in them.
A few words of praise and recognition are magical. Something that can help us put this into practice is deciding to try to make people feel better after being in our presence. Becoming the type of person who enjoys being at work and whom others enjoy being around will enormously improve working conditions. Changing our own habits and attitude can go a long way towards making life easier for all those around us.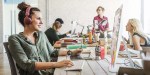 Read more:
A happy workplace increases productivity — but how do you create one?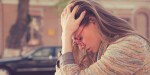 Read more:
Is your job wearing you down? A guide to burnout syndrome in the workplace


This article was originally published in the Spanish edition of Aleteia, and has been translated and adapted here for English-speaking readers by Martha Fernández-Sardina.