A fresh approach to evangelizing Catholic youth
You can get Aleteia inspiration and news in your inbox. Our specially curated newsletter is sent each morning. The best part? It's free.
Sign up here
This youthful cover of "What a Beautiful Name" is the latest project released by Array of Hope, a Catholic organization that addresses the decline of piety and reverence in our culture through faith-filled, family-friendly films, music videos, and concerts.
Inspired by Pope St. John Paul II, whom they claim as their patron saint, Array of Hope is working to answer his call for a "New Evangelization" with music, educational videos, and interactive events in attempt to reach people through media they are already accustomed to. As they explain in their mission statement:
Seeking to address the decline of God in our culture, we are empowered with His grace to capture the hearts of families and awaken an inner desire to seek a relationship with Jesus Christ.
After working with Array of Hope, Aleteia's own Jeff Bruno was impressed by their efforts, saying, "Array of Hope is an emerging multi-media ministry that effectively brings faith, praise and worship to a younger audience that's increasingly harder to reach. I think that part of their charism is that they can get people to put down their phones and draw them into the performance."
Array of Hope offers three specific ministries: "The Array of Hope Concert," "Bits of Hope," and "Array of Hope Youth."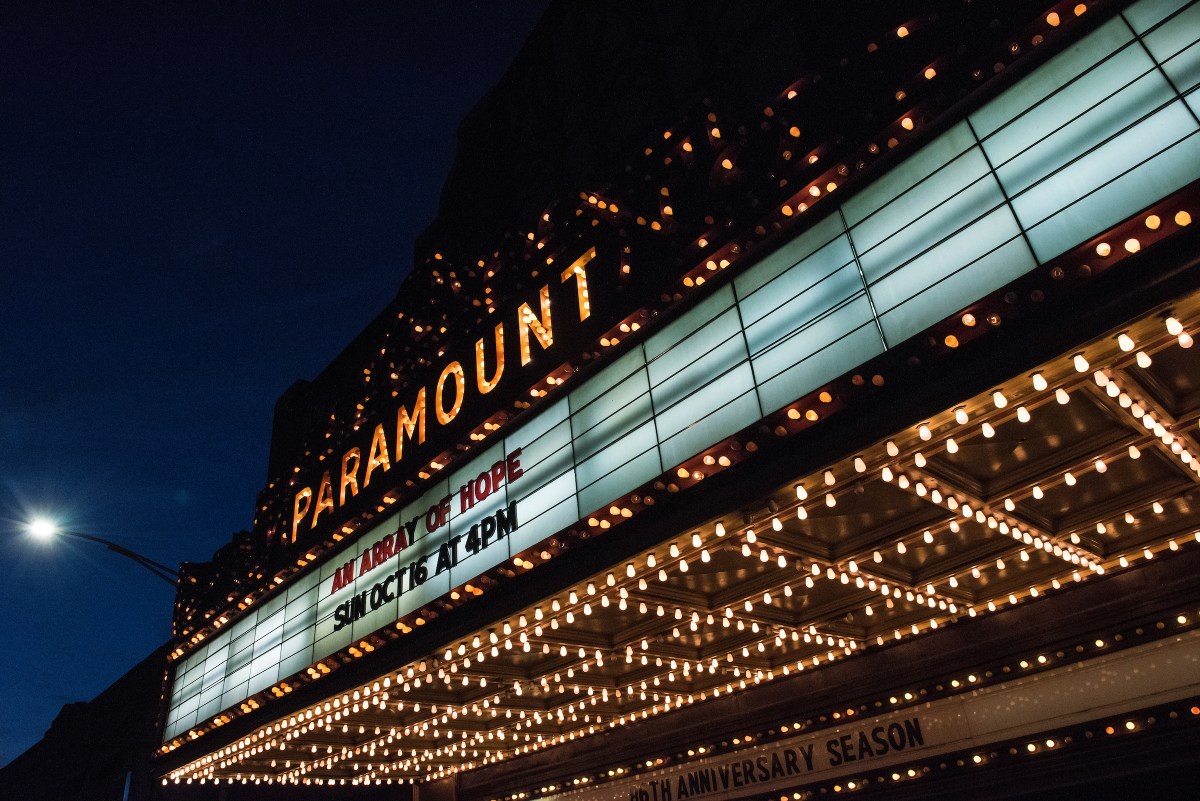 Launch the slideshow
"The Array of Hope Concert" is a wide-ranging event that features several musical acts, motivational speakers, and thought-provoking film presentations. Array of Hope brings in some of the biggest guest names in Catholic music, like Matt Maher, The Josh Blakesley Band and Aaron Thompson, as well as maintaining talented "house" performers (as featured in the above video) who appear regularly at these functions. Concerts are available for booking at any local parish (if the space is big enough) or even a private show at your own home. They currently have dozens of dates for events scheduled in the New York/New Jersey area throughout the summer.
"Bits of Hope" is their production ministry. This youth-driven team creates beautiful short films and music videos that teach about many topics of the Catholic faith. These films address the degradation of faith in popular culture and the general lack of spirituality on all media platforms. They use the Gospels to provide the viewer with relatable, spiritual content they can refer to in their day-to day-lives. Many of their videos have been picked up by media outlets like EWTN, Catholic Television Network, The NET, Ignatius Press, The YouCat, Pauline Books and Media, and The Catholic Television Network of Detroit.
"Array of Hope Youth" organizes events for Catholic confirmation programs and retreats for teenagers. Youth presenters interact with and entertain the audience through interactive games, engaging talks, small group discussions, powerful music, and uplifting prayer. They utilize younger presenters in order to reach teenagers at a peer-to-peer level, which they have found helps connect with kids. Each youth retreat works tirelessly to create life-long memories and instill a passion for Catholicism.