The artist Sean Scully helps restoring the church of Santa Cecilia, in Montserrat.
Need an idea for Lenten almsgiving?
Help us spread faith on the internet. Would you consider donating just $10, so we can continue creating free, uplifting content?
Make a Lenten donation here
One of the most successful contemporary artists, Sean Scully (Dublin b. 1945), has joined his abstract painting to the regal beauty of Romanesque art in the restoration of the church of Santa Cecilia in Montserrat. There, a Scully Institute of Art and Spirituality has been installed as a restored space that places the Romanesque mural paintings, considered medieval "grafitti," alongside more contemporary abstract works.
Regarding this new enterprise that unites art and spirituality, the Montserrat Museum Director, Father Laplana, said, "Art is an activity of the free man who uses his creative fantasy to express his deepest longings for fulfillment."
Scully, an Irish-Catholic artist and a naturalized American citizen, addresses issues such as emotion, fragility, mystery, passion, pain, and musicality in his work. Scully said he does not want to promote any "religious brand" but is enormously concerned about "the transcendent dimension of the human being" and has carried out his work with the "universal vocation of all those who seek answers to the great questions of humanity."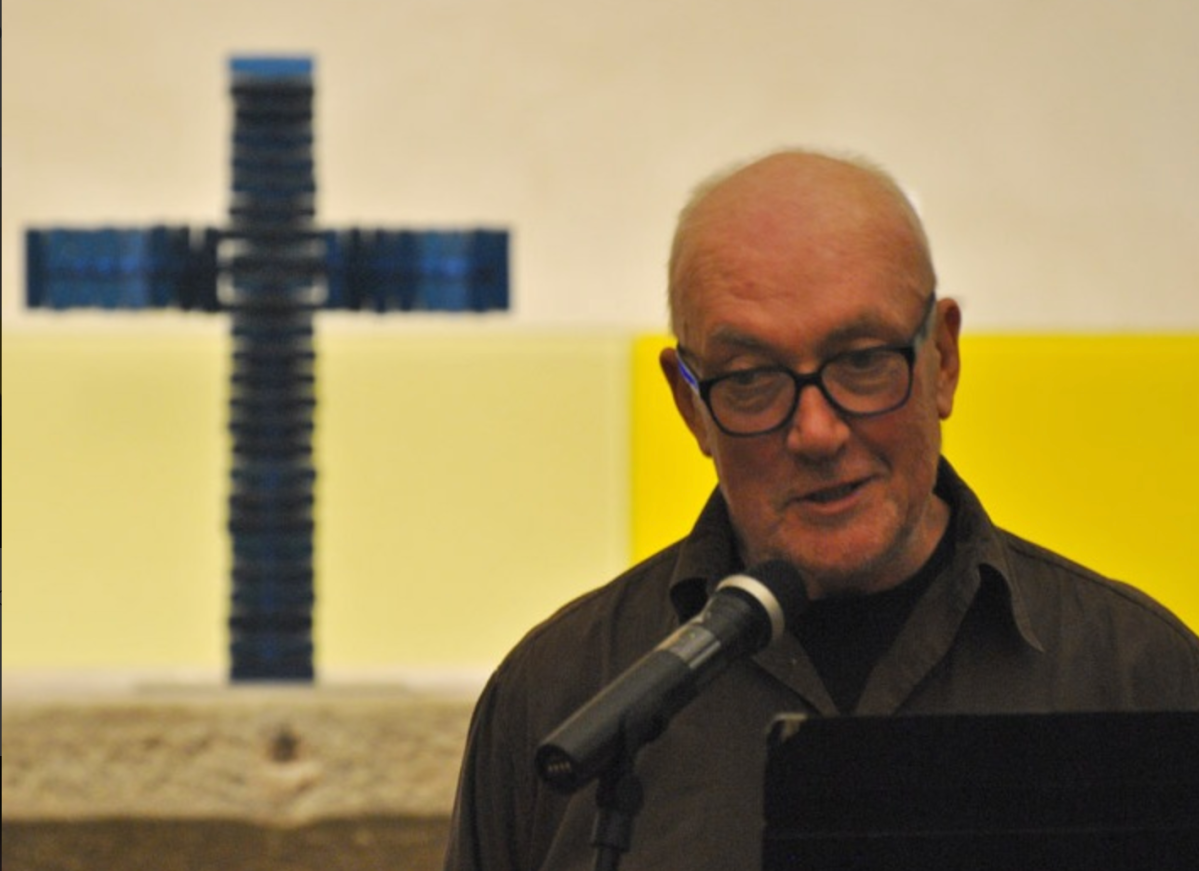 Launch the slideshow
From the foundation of the Monastery of Montserrat in the year 945 until today, Santa Cecilia de Montserrat has been a place of prayer and welcome. We are not talking about the well-known monastery, but about a building still further up the famous Catalan mountain where the Benedictine monks settled in the 10th century.
Santa Cecilia was the first monastery on the mountain of Montserrat, and in the 12th century it came under the oversight of the Monastery of Santa María.
The abbot of Montserrat, Josep M. Soler, said he hopes that "the human heart, always restless and thirsty, will find in Santa Cecilia the right environment for seeking truth, goodness, and beauty."
The church's Romanesque beauty, linked to the abstract painting of Sean Scully, gives a sober and balanced message uniting Romanesque spirituality with high-level, cutting-edge work.
Article translated from Spanish by Matthew Green.