It's easy to deceive yourself, but only one way leads to freedom ...
What can God do in your life with one Bible verse a day?
Subscribe to Aleteia's new service and bring Scripture into your morning:
Just one verse each day.
Click to bring God's word to your inbox
According to Webster's dictionary, justice and vengeance are defined as follows:
Justice: the quality of being just, impartial, or fair; conformity to truth, fact, or reason.
Vengeance: punishment inflicted in retaliation for an injury or offense; retribution.
There is a thin and delicate line between being just and being vengeful. It's the difference between taking revenge — acting out of fear, under the impulse of a primitive behavior that urges us to hurt someone who hurt us — and acting with an eye to the greater good out of love.
Both stir up emotions, feelings, and lead to the same end: in this case, the person who hurts us has to pay.
But only one of them, justice, will bring true peace. And that's the delicate line, since it's a cardinal virtue. For believers, it's also a gift from God to seek the good, and it's a right. For non-believers, justice is based on human rights and on the dignity of each person. Vengeance shouldn't even be an option because the consequences are terrible.
I repeat: both stir up emotions and feelings, but they are opposed. Justice generates harmony, comfort, agreement, well-being, truthfulness. The opposite happens when we act out of vengeance, which makes us live and act out of a state of unrest, disagreement, rancor, anger, fury, resentment, and other delightful states.
"Do you want to be happy for an instant? Get revenge. Do you want to be happy forever? Forgive."
It's important for us to understand that forgiving someone does not mean giving them a free pass from justice. If someone stole from us or did something illegal to us or to our possessions, we can certainly forgive them, and we should do it for our own sake.
But, if we are acting out of justice and looking not only for our personal good, but also for the common good, then we have to act according to the law. So the crime would need to be punished in a court of law.
Why do we get so unsettled when we take revenge? Because it doesn't come from the truth. In justice, we walk hand-in-hand with truth. But when we take revenge, we're on our own. By nature, we are inclined to seek the good. When we move toward evil by seeking revenge, our soul cries out. That's why we feel so restless and unsettled, because we are feeding our soul with "something" that does not belong to it.
Most of us have gone through painful and unfair experiences. Perhaps someone abused our trust, stole from us … Of course, at first what we feel is a desire for revenge and we want to see them crawling on the floor and begging us for forgiveness … We think that if we see them suffer, we'll somehow be happy or feel complete again. But when we stop acting with our reptilian brain, we realize that none of that brings us peace. Quite the contrary.
Discerning your own desires
How can you know if what you want is justice or revenge?
Take a deep look at your conscience and examine the goal you're looking for. If the decision you made gives you peace, harmony, and consolation, then you'll know that it comes from love.
Let's clarify what justice and revenge are:
Justice
Virtue
Comes from love
Is accompanied by truth
Creates peace and forgiveness
Seeks the good
Guaranteed by the state through law
Revenge
Not a virtue
Source of fear
Not accompanied by the truth
Creates a lack of peace, rancor
Seeks evil
Prohibited, illicit, and punished by the state
Don't waste your time and energy looking for revenge. Life is like a restaurant: no one leaves without paying the bill.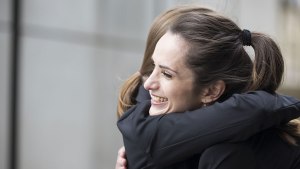 Read more:
How science is discovering what religion has known all along about forgiveness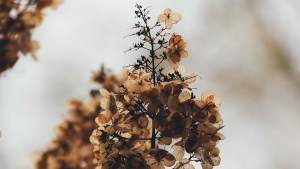 Read more:
Before you embark on a journey of revenge, dig two graves
This article was originally published in the Spanish edition of Aleteia and has been translated and/or adapted here for English speaking readers.