The Duke and Duchess of Cambridge welcomed their third child on the feast day of England's patron saint.
The Duke and Duchess of Cambridge have welcomed their third baby this morning at 11 a.m. local time. Weighing in at a very healthy 8 pounds, 7 ounces, the child has now become fifth in line to the British royal throne; after his brother and sister, George and Charlotte, his father William, and grandfather Prince Charles.
Kate went into hospital first thing this morning in the early stages of labor, and within just a few hours, with William by her side, welcomed their new son. While the name will be released in the coming days, the most favorite options are Arthur, James, Albert, or even Philip, after his great-grandfather, the Duke of Edinburgh. The Duchess is expected to leave the hospital later this afternoon, after a visit from big brother George, and little sister, Charlotte, who turns three next week.
The little prince shares his birthday with the celebration day for British literary giant William Shakespeare, but he's also arrived on England's national holiday, which is particularly auspicious due to the impressive legend behind its patron, St. George, the military saint. Known worldwide as a dragon slayer, George was born to a Roman officer and a Greek mother somewhere in the third century. The Christian couple were of noble origin raising their son in their faith, despite the persecutions of the faithful at the time.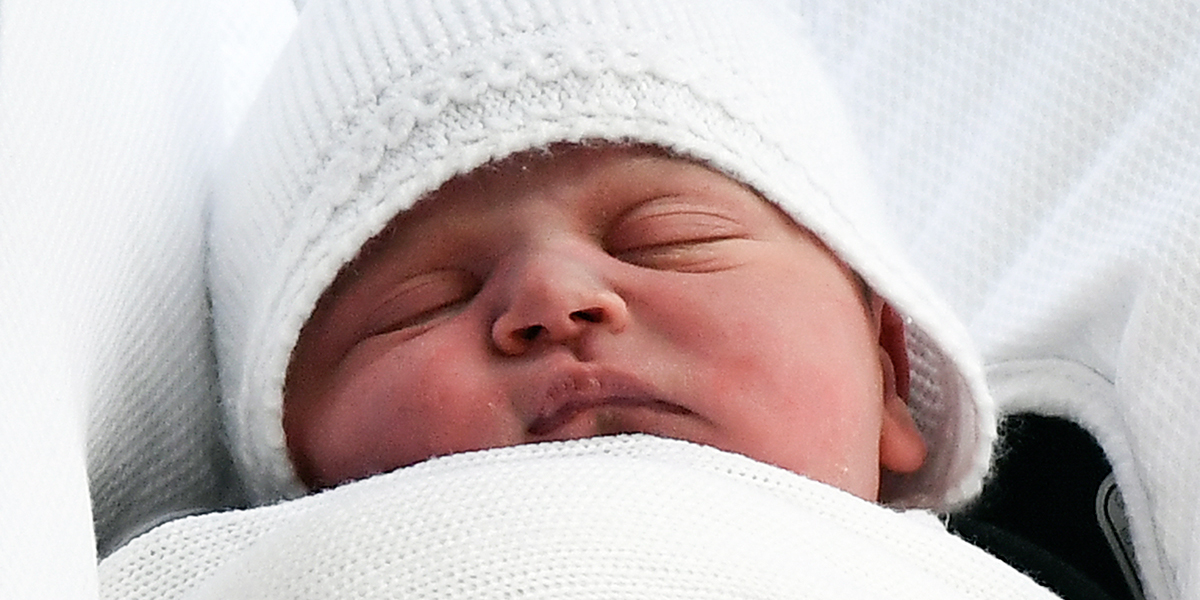 When George joined the army under the Emperor at Nicomedia, he was denounced for his faith. Despite several pleadings from the army's leader, Diocletian, George never recanted his Christianity and as a result was tortured — needing resuscitating three times — and was eventually decapitated on April 23 in 303 A.D.
There are many legends relating to the saint's deeds, from slaying a dragon who prevented villagers from fetching water from a spring, to rescuing a maiden princess from a dragon in Libya. These noble deeds led to the growth of Christianity throughout the kingdom. He officially became the patron saint of England in the 14th century, with his dragon-slaying abilities perhaps proving appealing to a medieval Britain.
Born on the feast day of a saint who embodies bravery, courage, devotion, and endurance, the latest member of the royal family certainly has a formidable patron saint. This also happens to be the name day of Pope Francis — who was born Jorge (George) Mario Bergoglio.