What, pray tell, could make people think such a thing? Here are 5 clues ...
This week will mark the 402nd anniversary of William Shakespeare's death. He was buried on April 25, 1616, the same place he was baptized about 52 years before: The Church of the Holy Trinity in Stratford-upon-Avon, a loyal Anglican sanctuary. He was, by most outward appearances, a loyal, lifelong member of the Church of England.
His religious affiliation would only make sense given those religiously sensitive times. The Church of England was founded by King Henry VIII back in the 1530s, when Rome refused to grant him an annulment. By the time Shakespeare started writing, it was technically illegal to be Catholic. And while Queen Elizabeth I wasn't particularly interested in pressing the point (at least not early on in her reign), any enterprising playwright with an eye toward royal favor couldn't be seen doffing his cap to the pope. Certainly, Shakespeare attended Anglican church services and was an active participant in England's religious life.
And yet, many scholars have suggested that beneath Shakespeare's outward Anglicanism, England's greatest writer may have been, secretly, Catholic. What, pray tell, could make them think such a thing? Read on, fair reader, and see with thine own eyes.
His parents
Shakespeare's father, John, was once fined for refusing to attend Church of England services and was labeled a "recusant," or someone who was refusing to conform to church practices. But whatever wayward tendencies John exhibited were nothing compared to his wife, Mary. She came from a notoriously Catholic family, and one of her relatives was allegedly executed for hiding a priest.
His marriage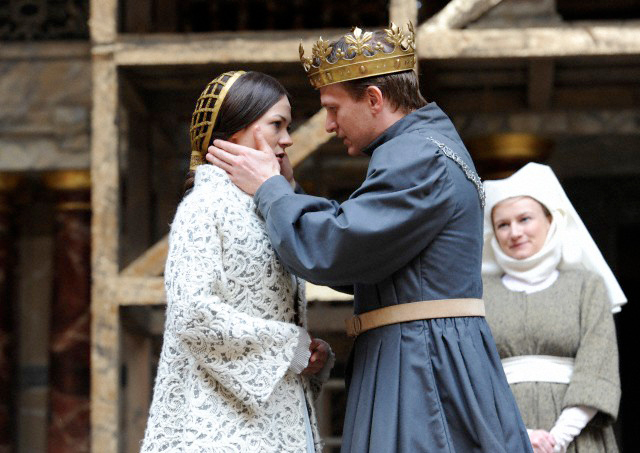 Shakespeare tied the knot with the lovely Anne Hathaway in 1582, sealing the deal in the presence of Anglican priest John Frith. Four years later, the crown accused Frith of being, secretly, Catholic, and performing Catholic rites on the sly.
His travels
If you take a look at some of the ancient inscriptions at Rome's Venerable English College — a seminary that has long trained British Catholic clergy — you'll find two pretty interesting names: "Arthurus Stratfordus Wigomniensis" and "Gulielmus Clerkue Stratfordiensis." Given Shakespeare's birthplace was Stratford-upon-Avon, some suspect that this might be a sign that Shakespeare himself visited the college, using — as many English visitors of the day did — an alias.
His writing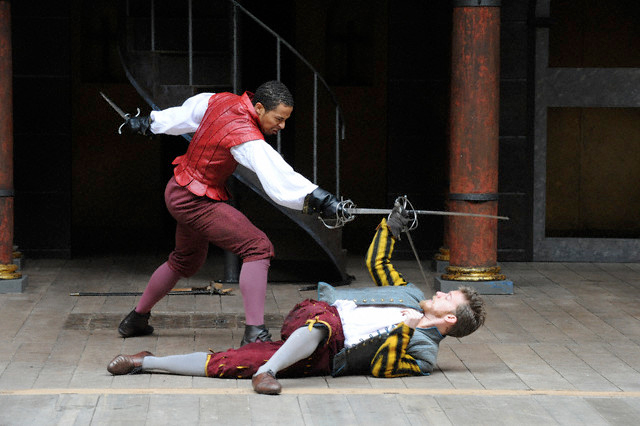 While it's hard to get a fix on Shakespeare's character through his plays, many scholars point to the pretty sympathetic treatment some of his Catholic characters receive. It's also interesting to note that many of his most famous plays — King Lear and Hamlet, to name a couple — were actually adapted from earlier works with a decidedly anti-Catholic bent. In Shakespeare's hands, that anti-Catholicism was either softened or vanished altogether.
"Although the anti-Catholic laws made it necessary for any writer, Shakespeare included, to be circumspect about the way that they discussed the religious controversies of the time," Shakespeare scholar Joseph Pearce told the Catholic News Agency, "it is clear that Shakespeare's plays show a great degree of sympathy with the Catholic perspective during this volatile time."
His investment property
After he retired, Shakespeare bought Blackfriars Gatehouse, a place that had been in Catholic hands since the creation of the Church of England. It was a notorious hotbed of Catholic activity, and it included tunnels used to hide Catholics from the crown's prying eyes.
Read more:
The saints behind Shakespeare's "St. Crispin's Day" speech