Social media and I were in a comfortable, long-term relationship ... but then it changed.
As a millennial, I'm not a true digital native (like iGen), but I was in the group of pioneers that first settled the social media frontier. I joined Facebook in Ye Olden Days of 2006, when you needed an email address ending in ".edu" to join, the Facebook Guy still watched over you, and the News Feed was just a twinkle in Mark Zuckerberg's eye. I joined Instagram in 2012, when it was a plain ol' photo sharing platform startup, not a Facebook-owned Snapchat wannabe. I joined Snapchat in 2013, before stories, streaks, and geofilters. I even had a Twitter account, back in 2010 when Twitter wasn't dying.
In other words, social media and I were in a comfortable, long-term relationship. A little too comfortable, actually.
Social media was built into my daily routine. I would wake up to my phone's alarm, and right after silencing it, I would open Instagram. I would scroll for a few minutes, then get up to make my coffee. While I sipped my coffee, I'd be scrolling Facebook. Throughout my day, whenever I finished a task, I'd reward myself with the little hit of dopamine that social media provided. This instant gratification is what psychologists call a dopamine loop, and it's incredibly addictive. If I was having a bad day, I wouldn't even wait to finish a task first; I'd just numb myself with dopamine all day long. I usually work really hard, I told myself. I've earned a lazy day.
Curious, I installed an app on my phone to track my use. I wanted to see how much time a day I was actually spending on my phone. My guess was a couple of hours.
Six hours a day. Six. One quarter of my time was being taken up by my phone. Granted, some of that use was legitimate — reading a recipe while making dinner; using my phone as a GPS; or listening to a lecture on YouTube. The vast majority, however, was pure waste, not only in the sense that it didn't produce anything valuable, but also that it didn't feed my soul in any way. That's when I realized the difference between numbing and true self-care. Self-care nourishes your spirit and leaves you feeling refreshed. Numbing takes the bad feelings away for a little while, but never replaces them with anything positive. When the numbing action stops, the bad feelings comes back.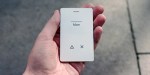 Read more:
The new "dumb" phone you may want for your kids (and yourself)


Social media accounts had also been a check in my "friendship" box, which left me with little motivation to maintain friendships in real life. The only problem was that I never interacted on social media either. I just sat in my house and scrolled and pretended that I didn't already know all the things that happened in my friends' lives the next time I saw them. I did already know, and had already judged them for their life choices from a safe, digital distance. That's probably why I never posted; I didn't want to be judged in the same way I used social media to judge others. "Anti-social media" would probably be a better description of my online presence.
So even though social media wasn't improving my quality of life in any way (and was actually probably having a negative impact on my mental health), I was still hooked. Why? My brain had been hacked. Literally. Every year, Silicon Valley pays tech engineers and neuroscientists millions of dollars to make their apps as addictive as possible. When I found that out, I felt like a rat that had been trained to push a button.
Once I knew how much time my phone was eating, I started imagining all the things I could accomplish if I used that time more wisely. How often did I wish for more time to paint, to write, to bake, to play with my kids, to call my grandma, to exercise, to pray, to read for fun? I didn't need more time; I needed to use my time differently. I needed to break my bad habits.
Ultimately, that's why I quit social media.  It had become a bad habit that was so deeply ingrained into my daily life that deactivating it cold-turkey was the only way to break free.
The first couple of days were rough and, I'll admit, really boring. It was like I didn't know what else to do with my phone besides scroll mindlessly. I'd pick it up and maybe read some news, or a few pages of an ebook. After a couple days of this, I began to notice something: I would unlock my phone to read, but almost immediately set it back down, because I preferred to let my mind wander, or to concentrate on pondering something specific. The simple act of thinking became infinitely more satisfying and enjoyable than being entertained by my phone. I didn't need constant distraction anymore. I stopped consuming, and began creating.
Now, not only do I have more time, I have more energy because I'm spending that time in ways that feed me rather than drain me. My mood has improved because I'm nurturing real-life friendships. My anxiety has lessened because I'm not constantly comparing my life to other people's Instagram feed. I feel more free, more peaceful, more motivated, more confident. Like Frost's "road less traveled by," this decision truly has "made all the difference."