Greensted Church has been standing for almost 1,200 years, and may also be the oldest wooden building of any kind in Europe.
Need an idea for Lenten almsgiving?
Help us spread faith on the internet. Would you consider donating just $10, so we can continue creating free, uplifting content?
Make a Lenten donation here
Located in the small village of Greensted-juxta-Ongar in Essex, England, is St. Andrew's Greensted Church, which by virtue of having stood on that spot for almost 1,200 years, is the oldest wooden church in the world.
The original church bears similarities to medieval "stave churches," timber-framed buildings of post and lintel construction, which were once widespread. Most surviving stave churches can be found in Norway. In addition to Greensted Church, there are two other stave churches still standing outside of Norway: one in Sweden, and one that was relocated from Norway to Poland.
The original nave, made of 51 oak planks, is still intact and dates from about 1060, according to the church's historian. Over the centuries, Saxons, Normans, Tudors, and Victorians have restored and added on to the (now Anglican) church, which still holds weekly services today.
Archaeological evidence suggests that a church has been at that site since the late 6th or early 7th century, shortly after the missionary St. Cedd set out to convert Saxons to Christianity.
Launch the slideshow below for photos of Greensted Church.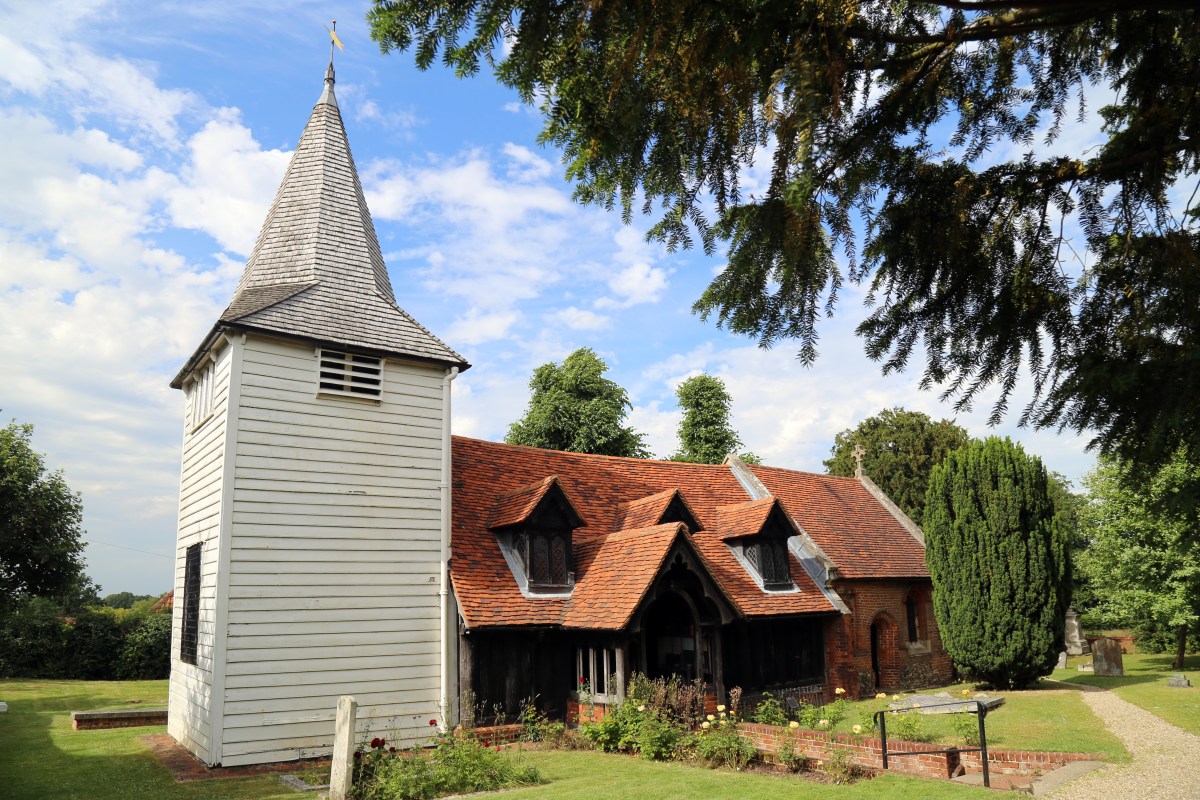 Launch the slideshow
Tourists, who form a slow but steady stream of visitors to Greensted, come to see the ancient building, which may also be the oldest wooden building in all of Europe. The site is of historical significance too: the body of the Saint Edmund, the King of East Anglia, who was martyred in 869, is said to have rested there for one night before going on to its final resting place in Bury St. Edmunds.
Of particular interest is a "leper's squint," an aperture built into the wall of the church, which may have allowed lepers standing outside the building (and prevented by their disease from mixing with the community) to receive a blessing from the priest.
The large gravestone in the churchyard marks the burial site of an unknown 12th-century Crusader, who is said to have been a bowman.