If it weren't for their bravery, police say, the man would not be alive today.
Three English school boys just received awards for acts of bravery and service they performed while walking home from school last fall.
Devonte Cafferkey-Wilson, 13, Sami Farah 14, and Shaun Young, 12, who attend a high school called St. Mary's in Hertfordshire in the southeast part of England, spotted a man sitting on the edge of an overpass with a rope around his neck about to jump.
The boys immediately took action, two of them holding the 21-year-old suicidal man down while the other one called for help. Two passers-by stopped to assist them and as a team, the group managed to keep the troubled man, who was trying to struggle away, from jumping until first responders arrived to take over.
Shaun's mother, Carol, who was impressed with the boys' feat, told the press that she felt "they were meant to be there to help him."
After being commended by the local police, who said the man would certainly have died if the boys hadn't taken such quick action, all three boys were awarded Royal Humane Society Certificates of Commendation.
The Secretary of the Royal Humane Society, Andrew Chapman, announced the awards at the Society's London headquarters, saying, "There is no doubt that without the quick thinking and action of the three boys the man would have jumped and would have died.
"They were the right people in the right place at the right time and showed tremendous presence of mind in acting as they did particularly bearing in mind their ages."
Heroism and helping others is something all of us capable of, no matter our age or abilities. These three boys have set an example for everyone who knows them and reads about their deeds.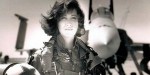 Read more:
A "formidable" woman: Pilot Tammie Jo Shults' heroism was no surprise to those who know her