Aleteia's Margaret Rose Realy reflects on what she learned from an at-home icon-writing retreat
You can get Aleteia inspiration and news in your inbox. Our specially curated newsletter is sent each morning. The best part? It's free.
Sign up here
Embarking on a journey with Christ, and drawing closer to him through painting an icon, has been revealing. The eagerness and anxiousness to begin the process as laid out in Joseph Malham's book Drawing Closer to Christ; a Self-Guided Icon Retreat, soon brought growth—both spiritually and artistically.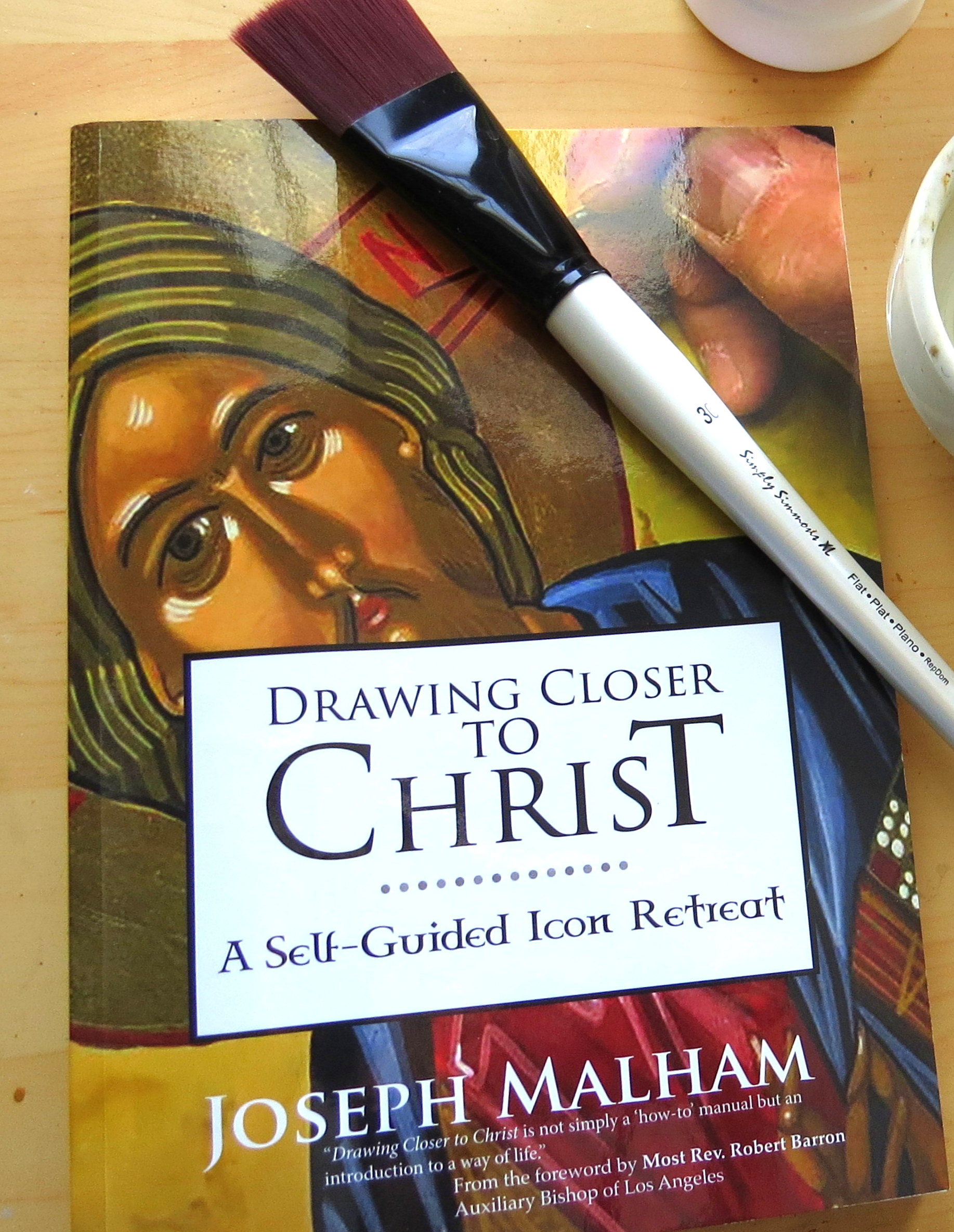 Throughout the whole of this self-guided retreat I was reminded of the question that Jesus asks each of us, "Who am I to you?"
It is the same unspoken question we ask of one another, silently from our hearts. We want to be assured that we are seen, that we matter and are sufficient. Painting this icon gave me time to reflect on Christ's question to me, and eventually I echoed back to him the same. Who am I to you, Lord? Who am I, so wondrously made of human flesh and failures that you continue to encourage me toward heaven?
Following Malahm's instructions was no casual arts and crafts project; it was neither easy nor fun but rather enlightening and challenging—aspects of most growth spurts in faith.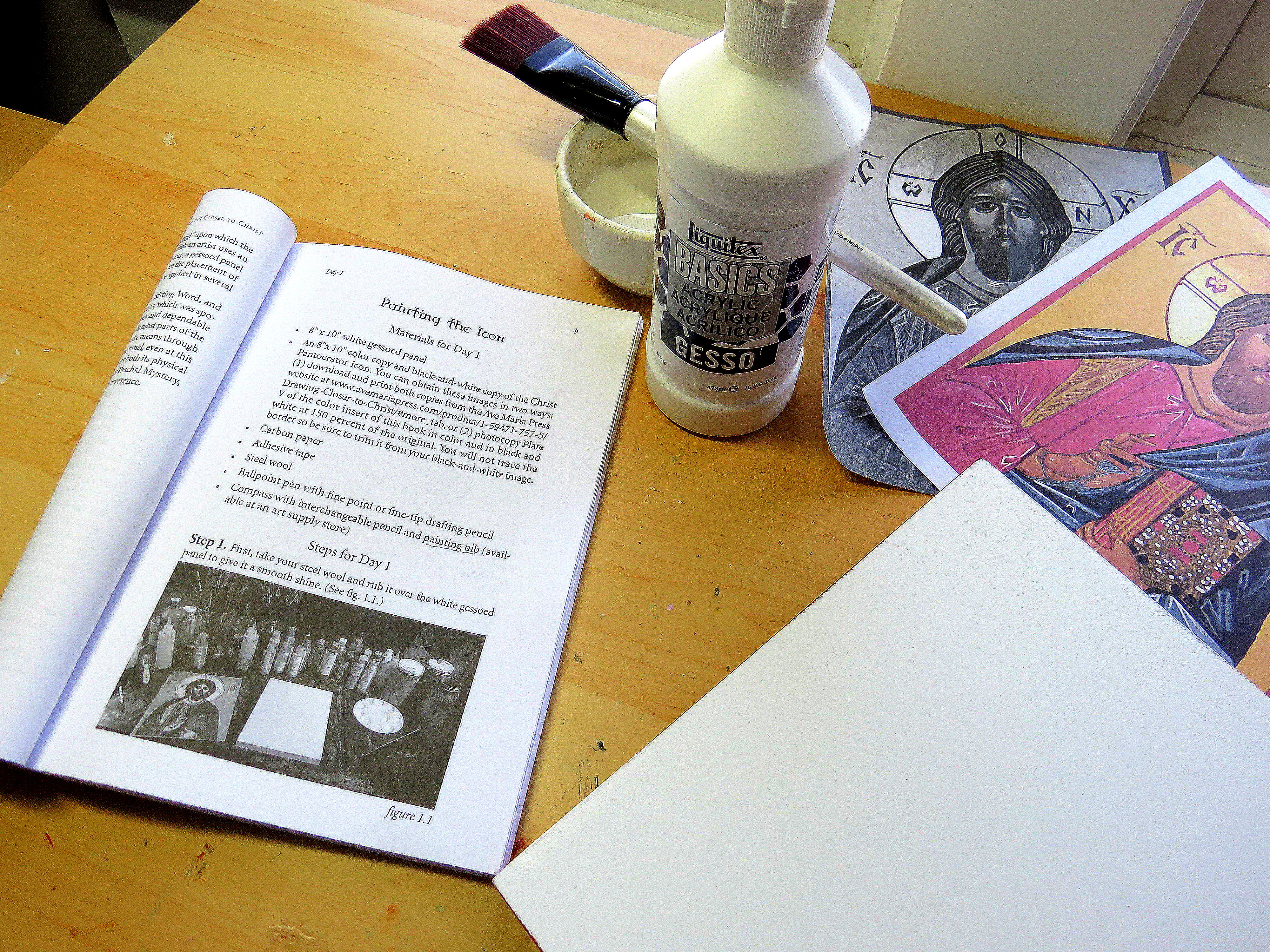 The process was an encounter, not unlike our Eucharistic encounter with the person of Jesus. In that meeting we are invisibly joined, person to person, lover to the beloved—which can be intense, and leave us feeling exposed and naked before him. But then in the next moment we find the friend, our companion who is at times casual and funny, and takes delight in our effort to know him.
In the same way, it was not easy while painting the icon to be so intensely and spiritually open and exposed for several hours each day. Think of going to Adoration; very few of us can tolerate more than an hour or two at the chapel. To be in the Presence is powerful, and penetrating … and we are but simple flesh.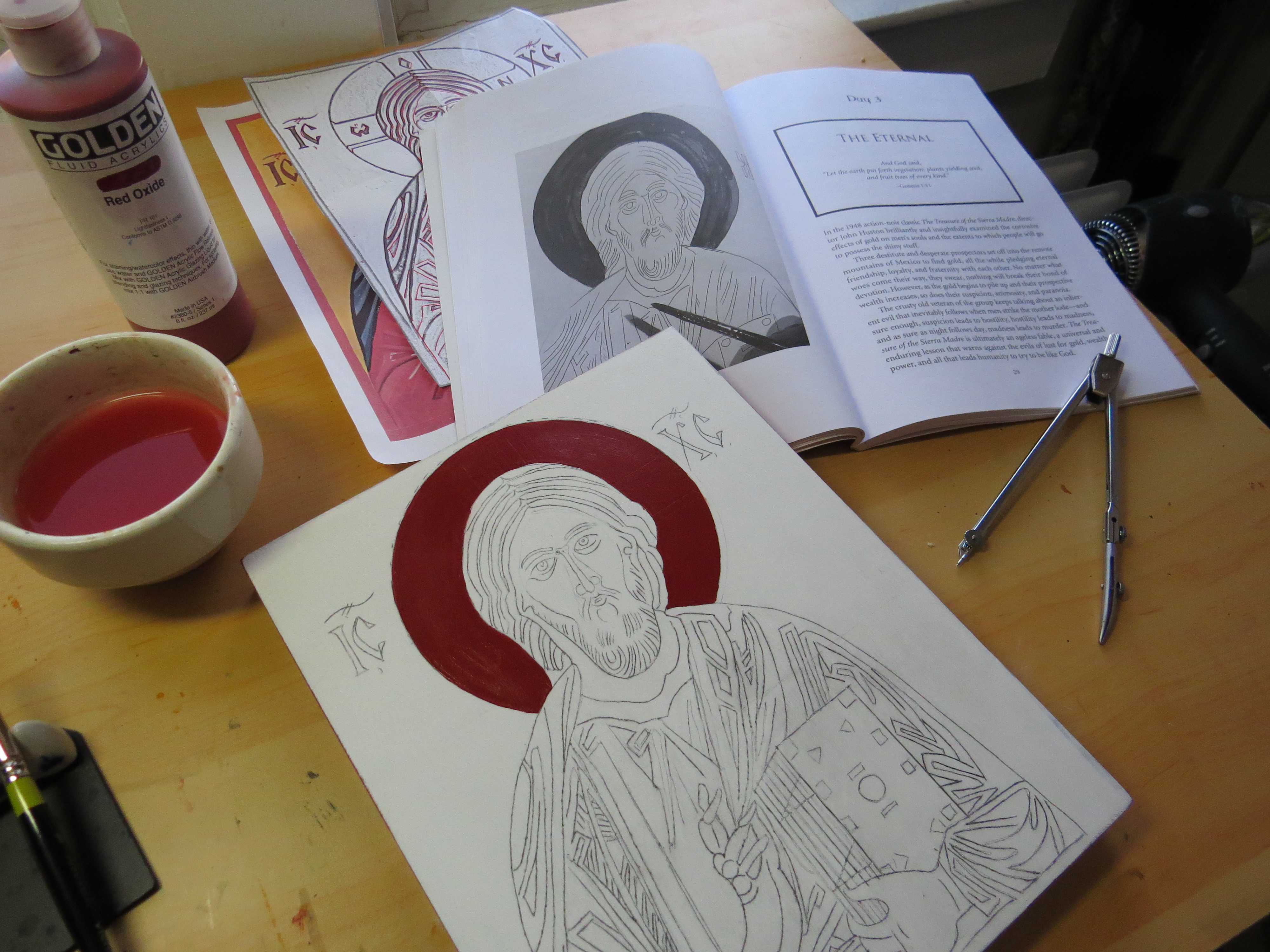 As I worked through Malham's book, I invited Our Lord into my heart and found it odd to be resisting him at the same time. It wasn't until the Chapter for Day 4 that the resistance subsided. I surrendered my will and expectations for the icon and my ability to control my spiritual development. A good thing too; the Chapter of Day 5 moved into detailed painting, drawing light out of the dark color-blocked forms.
Malham's instructions were concise and systematic. The problem was with my interpretation of techniques and steadiness of arthritic hands. Things were not going well, especially when it came to Our Lord's face. I knew I was in trouble when I kept apologizing to Jesus for making him appear so anemic, and then laughed at the thought, "Well, he IS risen from the dead!"
Soon, I wearied of the exacting demands of painting the details of the icon. I'm more impressionistic with my art—it isn't the fine details of an object that fascinates me but rather how the light plays on its shape and affects its color. I approach faith in a similar way. I don't have a degree in divinity or theology, the specifics of Catholicism. What strikes me most about faith is how the Light reveals and defines who I am—if you will, my "true colors."
I found in this endeavor that I am still a 90-percent sort of gal; the icon isn't perfect, but it's perfectly fine for an entry-level attempt. And I too am perfectly fine on the journey our Lord has chosen. I'm not called to paint icons. I am called to draw closer to Christ.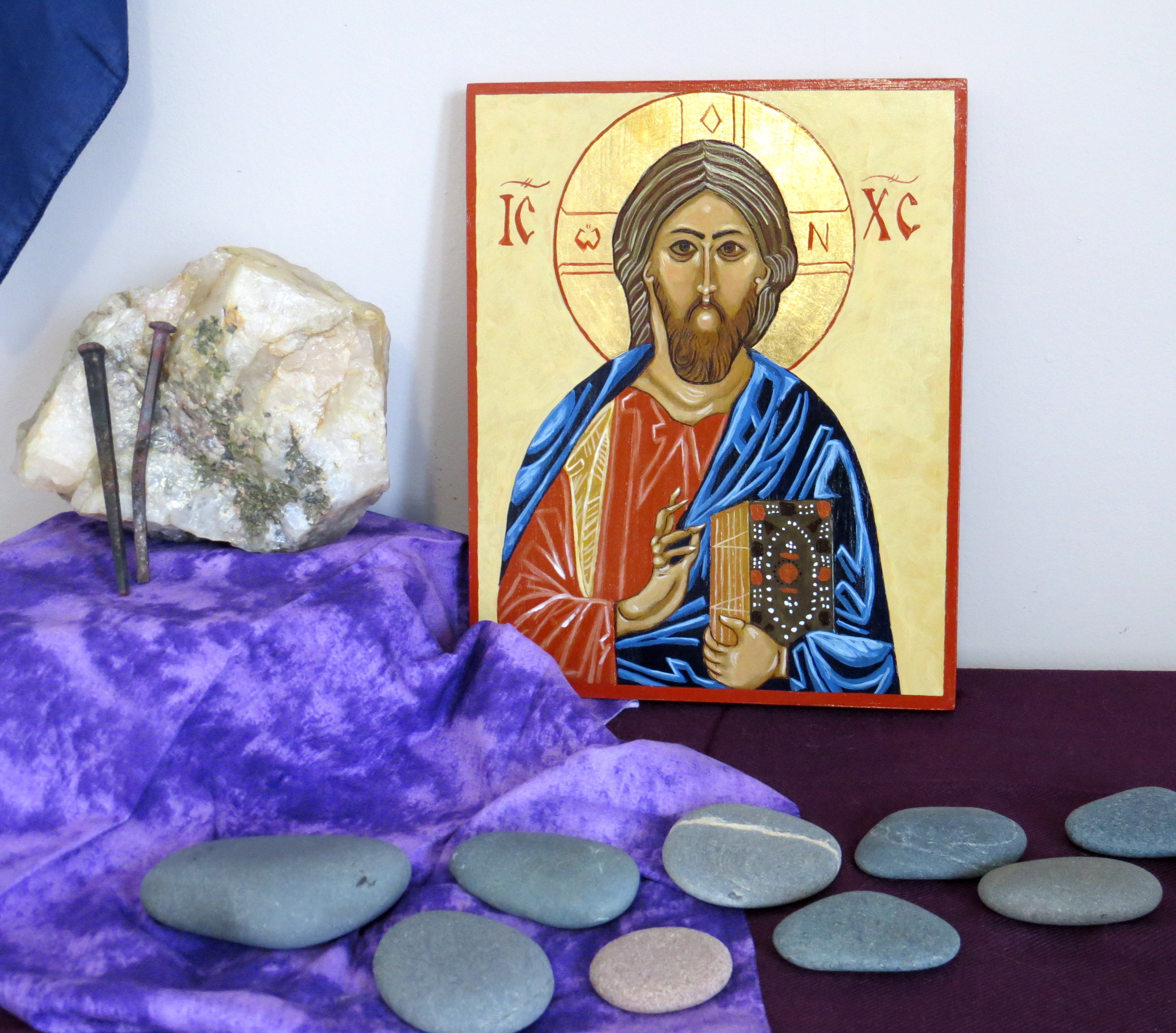 There was one last step—before the icon travelled from my hands to the recipient's, the sacramentals that unite it to what is holy had to be done.
There was a sense of uncertainty as the icon rested on the altar during Mass—and maybe even a little fear. That piece of wood, covered in paint applied with love if not skill, was exposed and so near to the Consecration.
Afterwards, in the sacristy, as Father and I prayed the blessing, I began to cry when the holy water touched the face of Christ. My uncertainty and fear gave way to awe as a new meaning was bestowed on the icon—it was now a blessed object, with all that that means in our faith.
Read more:
What does it matter if my rosary is blessed?
As I headed to the adoration chapel, I felt like a child bringing a drawing home to be hung on the fridge. I was happy to show him what I had done (though, of course he already knew). I unwrapped the icon for the last time, carried it to the sanctuary, bowed, and stepped up to the altar. Gently, I placed the newly blessed image against the monstrance and my heart felt pure joy!
I looked into the eyes of Christ that I had painted, which were now looking back at me from beneath the Blessed Sacrament, and prayed for the family about to receive this gift. I knew my prayers for Tom and Elizabeth would endure, and that the Lord would be a little nearer to them both.
My journey to draw closer to Christ in this self-guided icon retreat has come to an end. The journey of the icon is begun—God speed it on its way. Amen.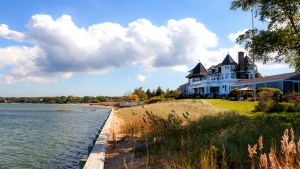 Read more:
12 Catholic retreats held in the most beautiful settings
See the previous installments in the retreat reflection here and here.