He or she isn't lashing out so much as dealing with spotty frontal lobe connection.
On Sunday night, my two daughters wandered out of their room well past bedtime to inform me that their uniforms had not been washed.
"Well, did you bring me your laundry on Saturday when I was washing clothes and asked for uniforms?" I asked, slightly exasperated.
"No," they responded flatly.
"Then how would I know to wash them?" I asked (rhetorically).
My oldest daughter said, "You could have come and checked. If no one does our laundry, what are we supposed to wear to school?"
My exasperation went from slight to significant, and I informed them in no uncertain terms that they would be spending next weekend learning to wash their own clothes. My oldest sighed heavily, rolled her eyes, and earned herself an extra Saturday chore before backing that teenage train up to her room.
Teenagers are so difficult, and perhaps what makes them the most difficult is that their personalities change seemingly overnight. The sweet, responsible, capable pre-teen you adored suddenly becomes sullen, moody, self-centered and neglectful. You know your kid is in there somewhere, but it's like you can't get through to them.
According to neurologist Frances Jensen, this is because teenage frontal lobes are basically partially disconnected … no, really.
To begin with, she says, a crucial part of the brain — the frontal lobes — are not fully connected. Really. "It's the part of the brain that says: 'Is this a good idea? What is the consequence of this action?' " Jensen says. "It's not that they don't have a frontal lobe. And they can use it. But they're going to access it more slowly." This also may explain why teenagers often seem so maddeningly self-centered. "You think of them as these surly, rude, selfish people," Jensen says. "Well, actually, that's the developmental stage they're at. They aren't yet at that place where they're thinking about — or capable, necessarily, of thinking about the effects of their behavior on other people. That requires insight." And insight requires — that's right — a fully connected frontal lobe.
This will come as a surprise to exactly zero percent of parents who have teenage children, but it's good information to hang onto during the parenting of them. It isn't that their partially disconnected frontal lobe is an excuse for their behavior — it's not. But it is an explanation for why they behave in ways that seem so outrageously selfish — they're not acting out at parents, or deliberately attempting to provoke anger. They're simply coping with the spotty feedback signal from their teenage brains.
It's a good reminder for us to slow down with our teenagers, not to behave emotionally or react out of anger. Although it can be hard not to take the way our kids treat us personally, with teenagers it's essential. As parents, we must remember that they're just as overwhelmed as we are. We need to slow down our communication with them and help them make those erratic connections. If they're unable to think about the consequences, it's up to us to help walk them through it.
It's really almost exactly like parenting a toddler. Thirteen is the new 3, y'all … time to dust off our parenting patience and hold on for the ride.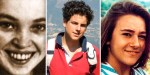 Read more:
3 Saintly teenagers who can inspire young people today