If we are willing to be slightly uncomfortable, we can make a huge difference.
Need an idea for Lenten almsgiving?
Help us spread faith on the internet. Would you consider donating just $10, so we can continue creating free, uplifting content?
Make a Lenten donation here
Recently, Metaxas and Guthrie published a short piece for The Christian Post about the prevalence of suicide in the US, and called for Christians to support those most at risk. While this is a problem that touches countless lives in our nation, as individuals we often feel intimidated by the topics of self-harm and suicide, and aren't sure how to discuss them with friends or loved ones. It can be hard to know what to do about such a devastating trend, but if we are willing to be slightly uncomfortable, we can take both immediate and long-term action to care for suffering people in our communities.
Signs of suicide
There are some signs that can indicate the possibility of suicide. Talking about death or making allusions to it, such as "when this is over," or "going away," are more obvious indications. A sudden improvement in mood or making arrangements can also be signs of suicidal ideation, as well as a change in behavior or drastic change in sleep patterns. Other causes of concern would be social withdrawal, or being unengaged with work or other responsibilities. It's also helpful to notice if someone is gathering means for self-harm such as weapons or medications.
There are several life experiences that make suicide more likely. These include recent loss, trauma (including experiencing child abuse), isolation from others, unemployment or financial strain, chronic illness, and significant anxiety. In no way do these guarantee that someone will harm themselves, but they can make it more likely.
First steps
Take suicidal statements seriously, and let the person know that you care about their well-being. You don't have to have all the answers, but you can walk with someone through the process of making themselves safe. At my church, all staff and volunteers have the number for the National Suicide Prevention Lifeline saved in their phones, which will walk you through steps to help a friend or loved one who may harm themselves. Many counties have a mental health emergency line, as well. You can either call yourself or support someone in calling one of these number during a time of crisis.
In addition to suicidal statements, there are several behaviors that can indicate the possibility of suicide, as discussed above. Some worry that asking about suicide will plant the idea in someone's head. Research indicates that talking about suicide does not increase risk, and in most situations, asking about suicide communicates deep care to an individual. It may feel awkward, but by directly asking someone, you communicate to them that you care about their safety and well-being.
You can take concrete steps like committing to remain with the person if they are feeling suicidal (and even invite them to stay with you for the night, if appropriate). You can help them remove any potential means of suicide from their home. You can also take a friend to the ER, or call 911 if suicide is likely.
Getting professional help can feel overwhelming for many, so offering to accompany someone to the counseling office for their first visit can be a concrete way to support someone experiencing depression. It can be helpful to remind a person that both medication and therapy can address feelings of hopelessness.
The bigger picture
Metaxas and Guthrie rightfully state "suicide is everyone's business." Like many other issues, it's helpful to take a look at the bigger picture. One common factor in major depressive disorder is isolation from others. Many of the patients I've seen through the years have found themselves without meaningful friendships, and having difficulty identifying arenas to build new friendships. Our society has several avenues for connection and meaningful relationships, such as work, family, or a religious community, but many find themselves outside of those circles. Single middle-aged adults, stay-at-home dads, individuals who work from home, the unemployed, refugees, those estranged from family are a few examples of people who may have difficulty finding a community to root themselves in. This can lead to feeling disconnected and isolated.
One everyday step to combating the suicide epidemic is keeping an eye out for outsiders, and inviting them into your community. My wife's family has a long-held tradition of opening their home on Thanksgiving, Christmas and other holidays to those that can't travel home, or don't have a community they can celebrate with. This sort of hospitality — not only into homes, but into community — is a proactive step against the social isolation.
By being aware of signs of suicide, we can take direct action to care for those in our communities, seeking their safety and healing. It's important also to make our social circles hospitable communities that extend invitation to those who would otherwise be alone. Our world is full of lonely people, feeling out of place and disconnected, and if we keep our eyes out for them, we can invite them in and create stronger, healthier more welcoming communities.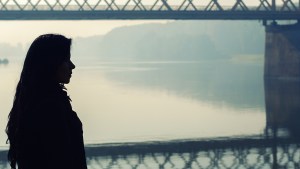 Read more:
How can we as Church do better on suicide?