If we think so, we might be missing the point of Christianity.
Recently I was talking with some fellow parishioners about the truth claims of Christianity. Christianity confronts us with some historical realities: either Christ rose or did not; either He founded a Church or He did not; either He empowered that Church to teach, govern, and sanctify, or He did not. By such questions, the Gospel confronts people as an objective reality, not a mere matter of taste, of "this is good for you and that is good for me."
One person responded, "Well, I had a co-worker for 10 years who was a Buddhist. He was one of the kindest, gentlest, most generous people—really, one of the most Christian people I've ever known. I'd have to think he'd be all right. I can't think I wouldn't see him again some day in heaven."
Can a Buddhist be a "good Christian"? It's the sort of sentiment that's become so familiar it no longer strikes us just how odd it is on its face. Isn't this a confusion of two different things? Like saying "That bowl of ice cream was a really good apple"? Is this statement completely wrong-headed? Is it a profound expression of interreligious unity? Or does the truth lie somewhere in between?
Now, we know generally what this phrase is getting at: since our Christian faith calls us to love our neighbor as ourselves, then insofar as this Buddhist man was acting lovingly toward others, he was acting in accord with Christian morality.
This shouldn't surprise us. As the Second Vatican Council taught, there are many elements of truth in other world religions. The second paragraph of Nostra Aetate says that the Church "regards with sincere reverence those ways of conduct and of life, those precepts and teachings which, though differing in many aspects from the ones she holds and sets forth, nonetheless often reflect a ray of that Truth which enlightens all men." (The document notes in particular that Buddhism "realizes the radical insufficiency of this changeable world; it teaches a way by which men, in a devout and confident spirit, may be able either to acquire the state of perfect liberation, or attain, by their own efforts or through higher help, supreme illumination.")
And indeed, the injunction to act with "loving-kindness" is a fundamental command of the Buddha. The Council also taught that God offers his grace to every human being and invites them to live in tune with his love, just as St. Paul wrote that the law of God is written on every human heart. So it's not revolutionary to say that a Buddhist—or any non-Christian for that matter—could live out some precepts shared with Christianity. Do not kill, do not lie, and the like.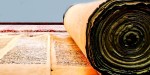 Read more:
Scripture cannot be the sole arbiter of what makes a Christian


But there's another potential aspect to this phrase that we should be wary of. When we say that someone of another faith (or no faith) is being a "good Christian" by living morally, we imply that the essence of Christianity is reducible to the moral law—in other words, that being a Christian is being good, or even more reductively, being nice. For example, how often do we hear people say that they don't need the Church because "I'm already a good person"?
But this notion ignores the fact that there is a higher commandment than "Love your neighbor," that, before all else, we are called to love God—completely, totally, whole-heartedly. What is more, the love of God here is not the fruit of mere human loving. It is a grace given to us. This grace enables the one who receives it to love God beyond natural human capacity. With it, the Christian loves God with God's own love. This love—we call it charity—is given to the Christian at Baptism.  The center the Christian faith is not a moral code, therefore, but a call to a loving relationship with the very source of our existence. Our destiny is not to become "decent people," but to be made "partakers of the divine nature."
It's our recognition of our neighbor as a fellow bearer of the imago Dei, equally sanctifiable by the grace of baptism, that fuels our love of our neighbor. At root, we love our neighbor because we love God, and God loves them, too.
Pope Francis's frequent warnings against "neo-Pelagianism" are aimed against precisely this mindset, the idea that salvation is achieved solely through our good works—or perhaps, that whatever it is that can be gained by good works is what is called salvation. We are called to so much more. No person—Christian or Buddhist—is called just to obey the Ten Commandments. All are called to enter into the mystery of Christ, and become adopted sons and daughters of God.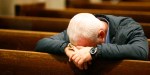 Read more:
Francis reveals a secret fault religious people often have