The spiritual master suggests this foundational step in his 'Introduction to the Devout Life.'
A French bishop named Francis de Sales wrote in the early 17th century one of the greatest spiritual classics of all time. It is called Introduction to the Devout Lifeand has been a popular book among Catholics and Protestants alike. De Sales' unique pastoral approach has made this work an enduring piece of spiritual literature.
Here are five powerful quotes from this challenging book, where de Sales reveals the first step needed to progress in in the spiritual life.
The very first step towards spiritual health is to be purged from our sinful humors.When the daughter of a strange land was about to espouse an Israelite, the law commanded her to put off the garment of her captivity, to pare her nails, and to shave her head; even so the soul which aims at the dignity of becoming the spouse of Christ, must put off the old man, and put on the new man, forsaking sin: moreover, it must pare and shave away every impediment which can hinder the Love of God.The ordinary purification, whether of body or soul, is only accomplished by slow degrees, step by step, gradually and painfully.The soul which rises from out of sin to a devout life has been compared to the dawn, which does not banish darkness suddenly, but by degrees. That cure which is gradually effected is always the surest; and spiritual maladies, like those of the body, are wont to come on horseback and express, while they depart slowly and on foot. So that we must needs be brave and patient, my daughter, in this undertaking.[I]mperfections and venial sins cannot destroy our spiritual life, which is only to be lost through mortal sin; consequently we have only need to watch well that they do not imperil our courage. David continually asks the Lord to strengthen his heart against cowardice and discouragement; and it is our privilege in this war that we are certain to vanquish so long as we are willing to fight.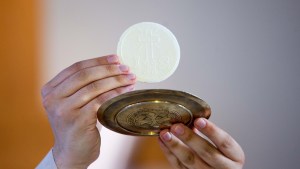 Read more:
How to approach Holy Communion, according to 'The Imitation of Christ'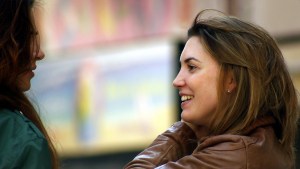 Read more:
How to avoid gossip, according to the 'The Imitation of Christ'