8 tips for guiding your children through social obstacles.
What can God do in your life with one Bible verse a day?
Subscribe to Aleteia's new service and bring Scripture into your morning:
Just one verse each day.
Click to bring God's word to your inbox
Feeling alone at school can be distressing for a child. How do you respond if your child tells you he doesn't have any friends? How can you help him navigate this difficult situation without burdening him with your own worries?
You and your spouse may not respond in the same way to this problem, depending on your temperament and personal history. Navigating this difficult situation will require good communication. If you really want to help your child, you will need to be totally open with one another.
Navigating your own feelings
First, you need to take stock of your own feelings: how is this situation affecting you? You can't let your own sentiments cloud your vision or judgment.
You may find that memories of hurt feelings at school resurface as you see your child struggle. Practice self-compassion by acknowledging your own feelings before you speak to your child. This will help you avoid projecting your fears onto him. Once you have acknowledged your feelings, you are better prepared to listen to your child, whose experience may be different from your own.
Identifying obstacles
Find out how your child is processing the situation: "How do you feel about this? Are you sad, disappointed, angry, indifferent?" Observing and asking questions will help you learn more about your child's feelings and needs. Does he play with cousins his own age? Does he have a tendency, even among family, to isolate himself with a video game or comics? Is he more at ease with adults?
A child who has very specific interests doesn't always know what to say to others, which can prevent him from building relationships. Shyness and precociousness can sometimes be obstacles, but they are not insurmountable.
If your child is a victim of bullying, the response is different. In such cases, the whole educational team should work together to solve the issue. In any case, but especially this one, your child will also need your unconditional support.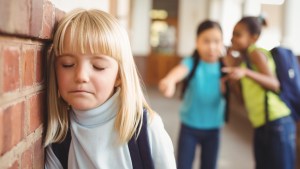 Read more:
Preventing bullying and isolation is easier than you think
Tips for helping your child make friends:
1. Make a plan of action
Help your child to develop a plan of action: "With whom would you like to be friends? How can you approach this person? Can I help you?" Kids often have answers to these questions.
2. Invite other children to your home
Help your child form friendships by providing occasions for him to spend time with other children. Each child will have his own comfort level with social interaction. Some kids love birthday parties, while others may prefer going to a movie with one friend. A shy child might prefer the latter option; he won't have to spend hours with a playmate he doesn't know well yet, but it will be a first step towards friendship.
3. Brainstorm conversation-starters
If asking, "Do you want to play with me?" is intimidating for your child, maybe you could suggest that he take an interest in what others are doing. "What's your favorite Pokémon? How is your dance class going? Where did you get that cool backpack?"
4. Be understanding of your child's desire to fit in
Does your child want to dress like other kids or participate in common activities in order to fit in? Your child may want to learn the names of hockey players or see a certain movie to be able to talk about it with classmates. Try to support your child's desire to share in common experiences with others, when reasonable, even if they seem trivial to you.
5. Get help from other parents
While it's important to respect your child's confidence and avoid interference, especially during adolescence, talking to other parents about your kindergartner or primary schooler's worries can be helpful. Enlisting other parents as allies in helping your child form friendships can be beneficial for your child and his future friends. You might suggest to another parent that your kids have lunch together, or plan to carpool to a shared activity.
6. Seek friendships outside of school
Luckily, school isn't the only place where kids can make friends. Ask your child the names of the kids in his choir, dance class, or sports team. Drawing his attention to these relationships will help him realize that he has opportunities for friendship outside of school.
7. Get the teacher's perspective
Your child's teacher might have an insight into what your child is experiencing at school. Sometimes, "I have no friends" simply means "so-and-so doesn't want to play with me" or "I'm not friends with the cool kids."
8. Consult a therapist
If your child's situation becomes a source of anxiety for him (or for you), consider seeking the support of a therapist. A child psychologist or counselor might be able to help your child with socialization or uncover what inhibits him from engaging with others.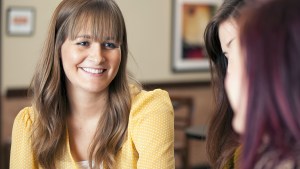 Read more:
Struggling to make new friends? Here's the secret to having those first conversations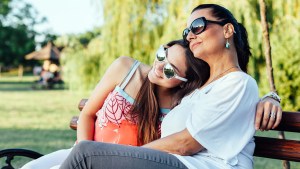 Read more:
Why it's impossible to be both a parent and a friend to your kids