Homework time is usually never fun, but these practical suggestions by psychologists can completely change the routine.
For parents with school-aged children, homework is a fact of life. But sometimes time for homework at night can be a huge source of frustration and concern. You may ask yourself what the best way to help your child is, or wonder if you're becoming a helicopter parent every time you remind your son or daughter about an assignment coming due.
If homework time is a challenge in your home, you'll love this teaching tip encouraged by clinical psychologists. Dr. Nate Kornell, an assistant professor of psychology at Williams College, recalls sitting down with his seventh-grade daughter to tackle a homework assignment who was struggling with biology and asked for some help. Dr. Kornell said that three words revolutionized the way he approached homework help. When his daughter asked for help, he responded: "Prepare to teach."
Dr. Kornell's response to his daughter was backed up by research he'd read and conducted. "Studies show teaching somebody else is a very effective way to learn. Another set of studies show that even if you don't do the teaching, the act of preparing to teach leads to more learning than just trying your best to learn the material," he explained.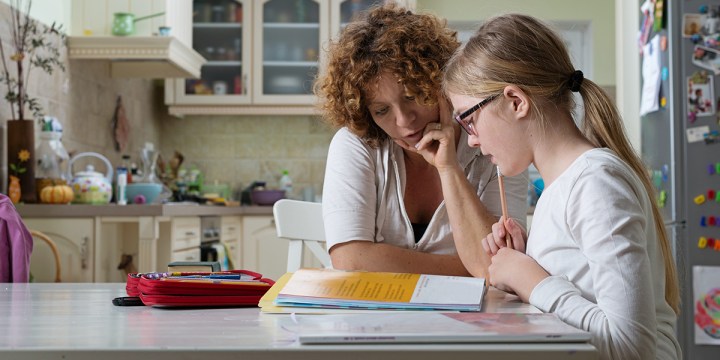 Encouraging your child to teach you what they're learning or have been working on at school is a great education strategy with numerous benefits. Not only does it give you a chance to connect with your child, but it also boosts their self-confidence.
"This strategy can be especially helpful with children who are a bit more strong-willed and prefer to teach than be taught," Dr. Andrew Sodergren, a clinical psychologist from Ohio, explained. "It is also one of the reasons for the continued value of mixed-age classrooms.
For example, many Montessori schools utilize classrooms consisting of three grade levels of children. In this model, students remain in the same classroom with the same teacher for three years. This gives the children the opportunity to both learn from older students but also gradually grow into the role of an older, more competent student who can teach some lessons to younger students (or at least mentor and assist them in their work as needed). As the old saying attributed to Seneca goes, 'while we teach, we learn.'"
We asked Dr. Sodergren's advice on how parents can effectively help their children when it comes to homework and education. Here are four of his practical suggestions for how to implement a teaching model in your child's routine:
1. Be flexible with your support 
As a parent, you naturally want your child to succeed — and it is your role to help your son or daughter take responsibility for their work. But the way you assist your child will change as your child develops. It's important for parents to be flexible with how and when they intervene when it comes to homework. "Parents need to help their children take responsibility for their homework and take pride in it. Their job is to support their children in this," Dr. Sodergren explains. "In the early years, this usually means providing a lot of structure and direction. Over time, though, the parent needs to back off a bit and let the child should more of the responsibility. Helping them establish and maintain an adaptive setting and routine as described above will help."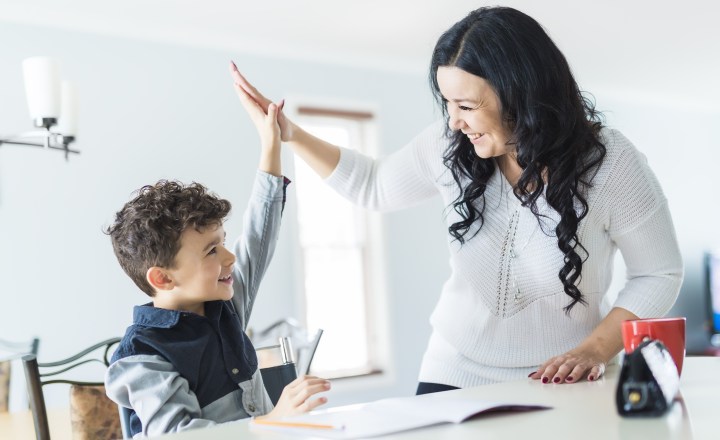 2. Implement a solid routine 
Good routines can provide structure for both you and your child when it comes time for homework. "It may be helpful to create a homework kit," Dr. Sodergren recommends. "This is simply a container that holds all of the materials that they may need to complete their assignments (e.g., paper, pencils, ruler, etc.). This prevents the need to get up and go searching for materials, leading to distraction and delay. Managing distractions in the environment is also crucial (e.g., situation the child so that he is out of sight and hearing of a TV and the neighborhood children playing outside). Additionally, they should be in a place where they can be readily monitored by parents, as monitoring tends to improve performance."
3. Keep material fresh 
For children who struggle to maintain focus during homework, Dr. Sodergren recommends that parents have their children rotate between different subject areas. "This helps to keep the material fresh by giving their brain a bit of novelty," he said. This practice will look different in each home — after all, each child is a unique individual. Dr. Sodergren explained what rotating subjects looks like practically during homework time. "Use a timer – the length of time will depend on the child's capacity to focus. When the timer goes off, have your child rotate to a different subject. Then, reset the timer, and go again, rotating through the subjects until the homework is done. Another common strategy that helps children focus, especially those with attention difficulties, is to keep an analog clock of timer in front of them to help them grow in their awareness of the passage of time."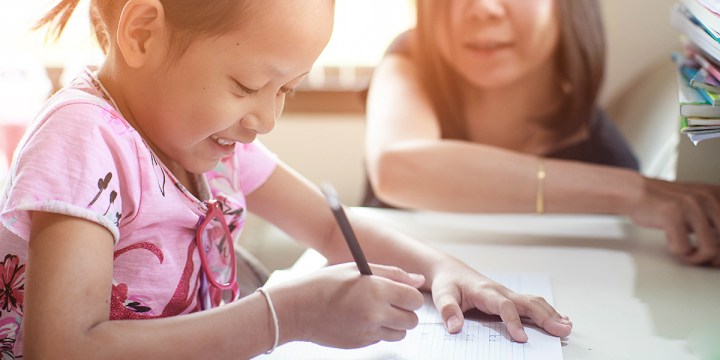 4. Limit access to technology 
In today's culture, technology is readily available at children's fingertips. To help your son or daughter focus on their homework though, you'll want to limit access to electronic devices until their homework time is done. In some situations, technology is needed for an assignment, though. "If such a device is required for an assignment, all other homework should be completed first," Dr. Sodergren suggests. "This is because the use of these devices is so rewarding for the brain that it can override any motivation to do other tasks. Keeping the kids away from the tech until after their homework is done also adds a dose of incentive to push through tedious, difficult, or boring tasks. Parents may need to check the quality of the work, however, to insure that their children are not just racing through to get to their favorite game or show."