A brief guide to the religious communities who follow one of the most well-known saints of Western Christianity.
Along with the Order of St. Benedict, one of the earliest religious orders to exist was the Order of St. Augustine.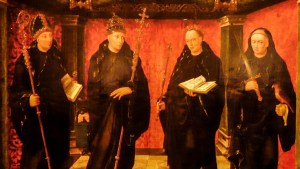 Read more:
What you need to know about the Order of St. Benedict
During the early 5th century, St. Augustine began living a monastic life with fellow priests in Northern Africa. This way of living was attractive to many priests, who gathered around Augustine in a monastic community. He wrote a list of guidelines to govern the community that later became known as the "Rule of St. Augustine." However, at this time religious life was primarily a collection of priests living in common and not a formal religious order. Initially those inspired by St. Augustine's rule were called the "Canons Regular of St. Augustine" and as time went on, it grew and began to take on a different form. By the 13th century there sprung up the Order of Saint Augustine, inspired by Augustine's rule, but a more structured religious order.
Here is a brief guide to the order, detailing the basics of what makes this religious community unique.
Names & Abbreviations: Order of St. Augustine, Augustinians, O.S.A.; also, Canons Regular of Saint Augustine, C.R.S.A.
Date of Foundation: c. 400 (O.S.A. was formally founded in 1244)
Founder: St. Augustine
Motto & Charism: Tolle Lege (Take! Read!, referring to Augustine's conversion story)
According to the Augustinians, their charism is intimately linked to St. Augustine's life, as is revealed in their emblem.
The emblem of the Order of Saint Augustine is a flaming heart pierced by an arrow on the background of an open book. The open book suggests a dedication to a search for knowledge, both divine and earthly. Saint Augustine is often portrayed holding a flaming heart to indicate his great personal charity and the fact that he preached love of neighbour as the way to serve God. In the emblem of the Order it reminds Augustine's followers that they must practice and preach charity toward God and neighbour. The arrow piercing the heart and the book represents the Spirit of God piercing our minds and hearts and calling us to a continual growth of faith, hope and love in our lives.
This is further confirmed in the Order's Constitutions.
The opening words of Saint Augustine's Rule give us direction: we are to be of one mind and heart on the way to God. We are travelers on pilgrimage together, wherein Christ is our constant companion, as well as our way and our goal.The activity of our journey is shaped by Augustine's own experience and counsel, and is characterized by three essential elements: the constant search for God by means of a deep interior life; the practical love of neighbor; and the constant pursuit of truth.
Examples of Communities following the Rule of St. Augustine: The Augustinian Order is split up into provinces and comprises of 2,800 Augustinians in 47 countries throughout the world. There also exist several Canons Regular communities that follow the Rule of St. Augustine, including the Canons Regular of St. John Cantius and the Canons Regular of the New Jerusalem.
Famous Augustinians: St. Augustine of Hippo, St. Boniface, St. Nicholas of Tolentino, St. Rita of Cascia, St. Fulgentius of Ruspe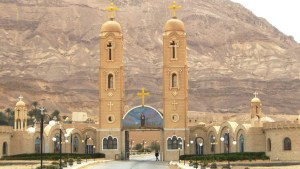 Read more:
These Christian monasteries are the oldest in the world
Read more:
Most religious orders can trace their spiritual lineage to Egypt