Use this a guide when you're talking with your spouse about starting a family.
If there is a moment in life when things change irreversibly for a couple, it's certainly the day when a child arrives. Everything is new: schedule, responsibilities, rhythm, priorities. It's an exciting and momentous time, but it can also be marked by doubts, uncertainties, and questions. Many Catholic couples use natural family planning (NFP) at the beginning of their marriage to postpone parenthood until they can provide the necessary conditions (financial, professional, etc.) for bringing new life into the world, as well as using it to help them conceive.
But, how does a couple know they're prepared for this life-altering event? Are there signs that indicate readiness? Well, if you talk to any parent, they'll tell you that you're never really ready. If you wait until you're perfectly prepared, you'll never have the joy of welcoming children into your life, which is one of the profound gifts of marriage. Nevertheless, here are a few questions worth asking that help you approach the subject with wisdom and insight …
Do you both desire children?
This is a question a couple needs to ask even before they walk down the aisle. Osteopath and sexologist Jean-Mary Jackson says that it's helpful to ask yourself why you want a child. Do you feel pressured by societal norms or by your biological clock? Does being a mother or father feel like a calling? Childcare provider Lucie Schaffner insists that both partners ought to be on the same page. Having a child is a partnership of two people, and eventually more as the family grows … but the decision should always originate with the couple.
Are you both excited about the prospect?
Does just thinking about having a baby make you happy? This is a good sign! If the thought fills you with joyful anticipation and you can't help but smile, you may be approaching the perfect time to start a family. Even with challenges or possible financial, logistical, or medical obstacles …  you can consider yourself mentally ready if the desire is there.
Be mindful, however, of the difference between a dream and a project. Dreams lack concreteness but in taking on a project, various important aspects must be taken into account. When you you have the right partner and are confident that together you can offer a child what he or she will need, the most important conditions are in place.
Why are you hesitating? 
Even if you want a child, the thought may still leave you slightly terrified. Doubts and uncertainties are bound to arise. Will I be able to do it? What if I'm not up to the challenge? These worries are completely normal. In fact, they're a testament to your desire to do the right thing. If the prospect of having a child scares you a little, try to identify your uncertainties and look for ways to resolve them. If you don't see any significant obstacles, give yourself time and follow your instincts. There's never a perfect moment, but some moments are more opportune than others. To conceive and welcome a child, it's best to be in a positive state of mind. Concerns about the changes this will bring to your life are totally legitimate and justified, especially if you've married later in life or have no past experience with children.   
Do you have more love to give?
Let's not forget that above all else, a child is a gift from God: "Children are a heritage from the Lord, offspring a reward from him" (Psalm 127:3). When you feel in your heart that you're ready to love and cherish a child, you are already preparing for this adventure. What's more, if those around you see you as a loving person who would make a good parent, have confidence in that. Above all, a child needs love. If you feel ready to give love, you're on the right track.
Can you say, "What's one more?"
The professionals interviewed for this piece unanimously believe that the main considerations are the same, whether you're just starting a family or thinking of having more. 
Maria, a mother of three, says the biggest change happens with the first child, rather than when additional children join the family. Questions of responsibilities and finances may remain, but considering another child is often less daunting, since parents know what to expect. Some say, "when there is room for two, there is room for three!" Of course, each family situation is different and discernment is key.
The main thing to remember is that children are a great gift to a marriage and when both spouses are communicating with one another and ready to jump in together, there is never really a "bad" time to have a child.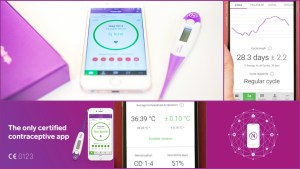 Read more:
Did Natural Family Planning just get a whole lot easier?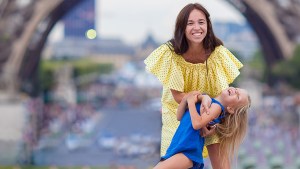 Read more:
Why French moms are having more babies
Translated from French by Sarah Marshall