It's hard to imagine where they find the time, but marathon-running priests are something of a trend.
Need an idea for Lenten almsgiving?
Help us spread faith on the internet. Would you consider donating just $10, so we can continue creating free, uplifting content?
Make a Lenten donation here
The work and prayer schedule of priests and religious is typically demanding, leaving little free personal time. As with lay people, one of the easiest activities to neglect is exercise. However, a number of clergy nationwide have bucked this trend and have not only embraced running, but have competed in multiple marathons (26.2 miles) or ultramarathons (longer than 26.2 miles). They report that it is an excellent means of staying in shape, improving their spirituality and even raising funds for a good cause.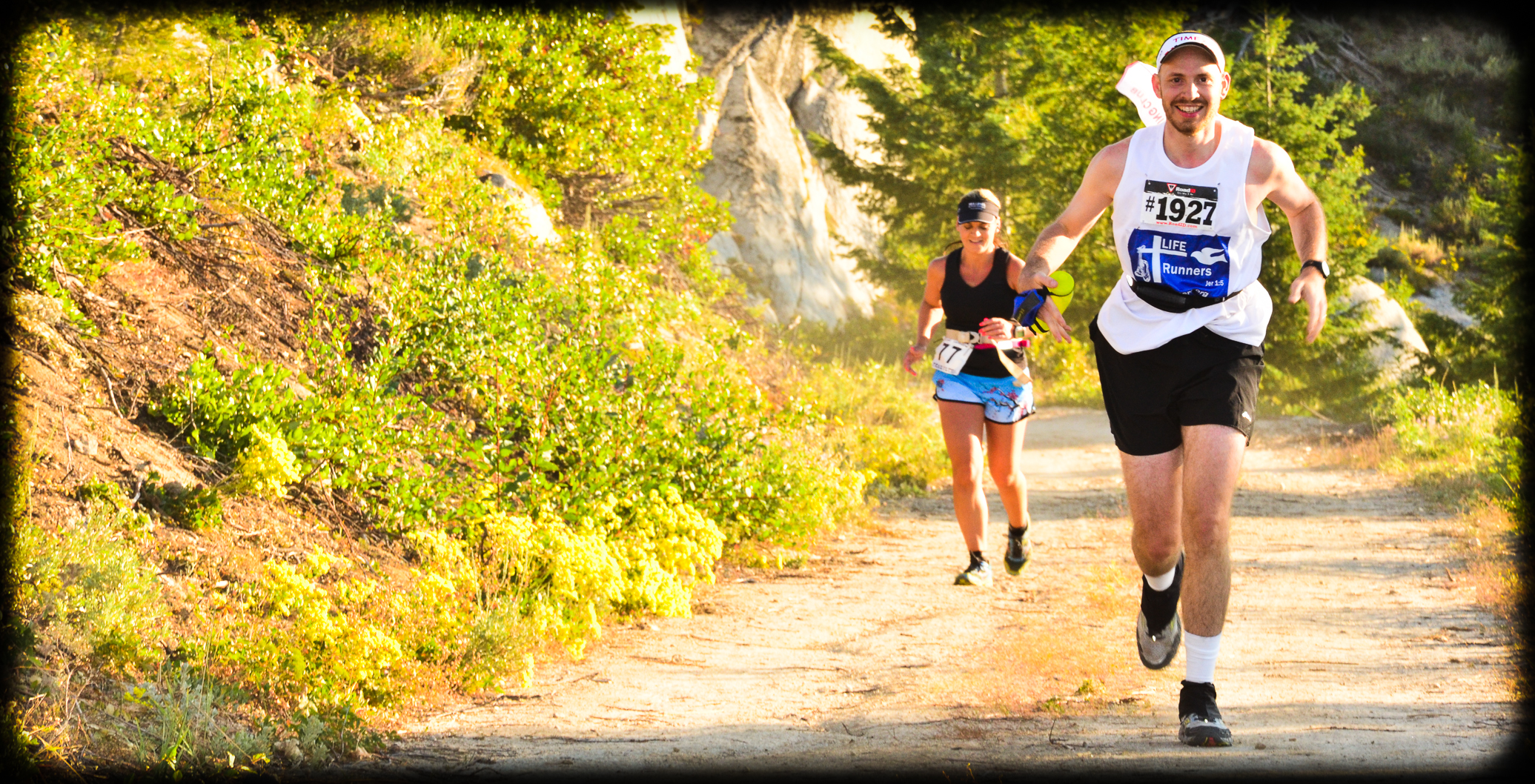 Fr. Gregory Plow, TOR, is director of priestly discernment at the Franciscan University of Steubenville in Ohio. He began running in his first year of seminary in 2003 as a means of keeping fit; he has since run in 15 marathons and three ultramarathons. He also serves as the chaplain for Steubenville's men's and women's cross country teams, and for Life Runners, a pro-life running club.
Although running was not initially an interest, when he entered seminary he found he had transitioned into a sedentary life, spending much of his day sitting in class or chapel. He explained, "That's good stuff, but I needed a hobby and exercise. Also, as a Franciscan, I needed something inexpensive. So, I thought, 'I'll run.'"
He was soon in shape and training for a marathon or two or year. Among his most challenging was the Wild Idaho Ultramarathon, which had him running 53.4 miles up and down three mountains, 16,000 feet in elevation. More recently, he's been running shorter 5Ks, with his training focusing of improving his speed vs. endurance.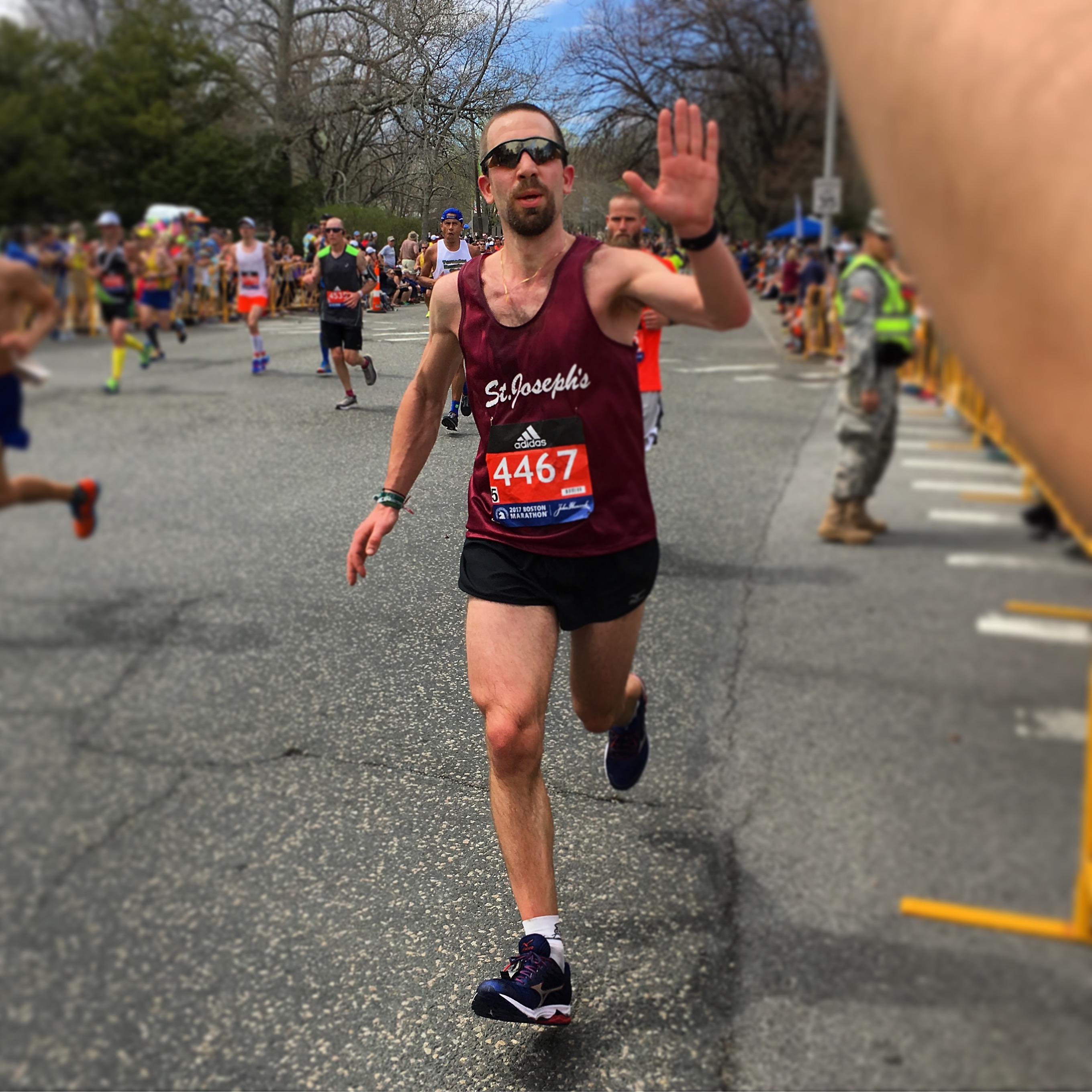 Fr. Chris Ryan, SJ, a parochial vicar at St. Raphael the Archangel Church in Raleigh, North Carolina, also runs to stay in shape.  He has run in 13 marathons, about one a year, and hopes to qualify for the Boston Marathon in 2019. Regular exercise has led to an overall improvement in his health, he said, as he sleeps better and is more conscious about what he eats.
He began running in cross country while attending a Jesuit high school in Philadelphia, and joined a running club which became like a "running family."  Today, he runs about 25 miles a week, although more when he's training for a marathon. During the week he typically runs in his local neighborhood in the city, but on weekends he can get out of the city and experience nature. He noted, "In North Carolina, we have a lot of wildlife. I see deer, foxes and blue heron."
He added, "I enjoy training as much as the marathon itself."
Fr. Plow, too, likes to run in the open country when possible, particularly at state parks. Being in nature has led to some interesting experiences. Once, while running on a fire road in the wilderness of Idaho, he came upon a large black bear. He recalled, "I think I scared him worse than he scared me. He ran away as fast as he could."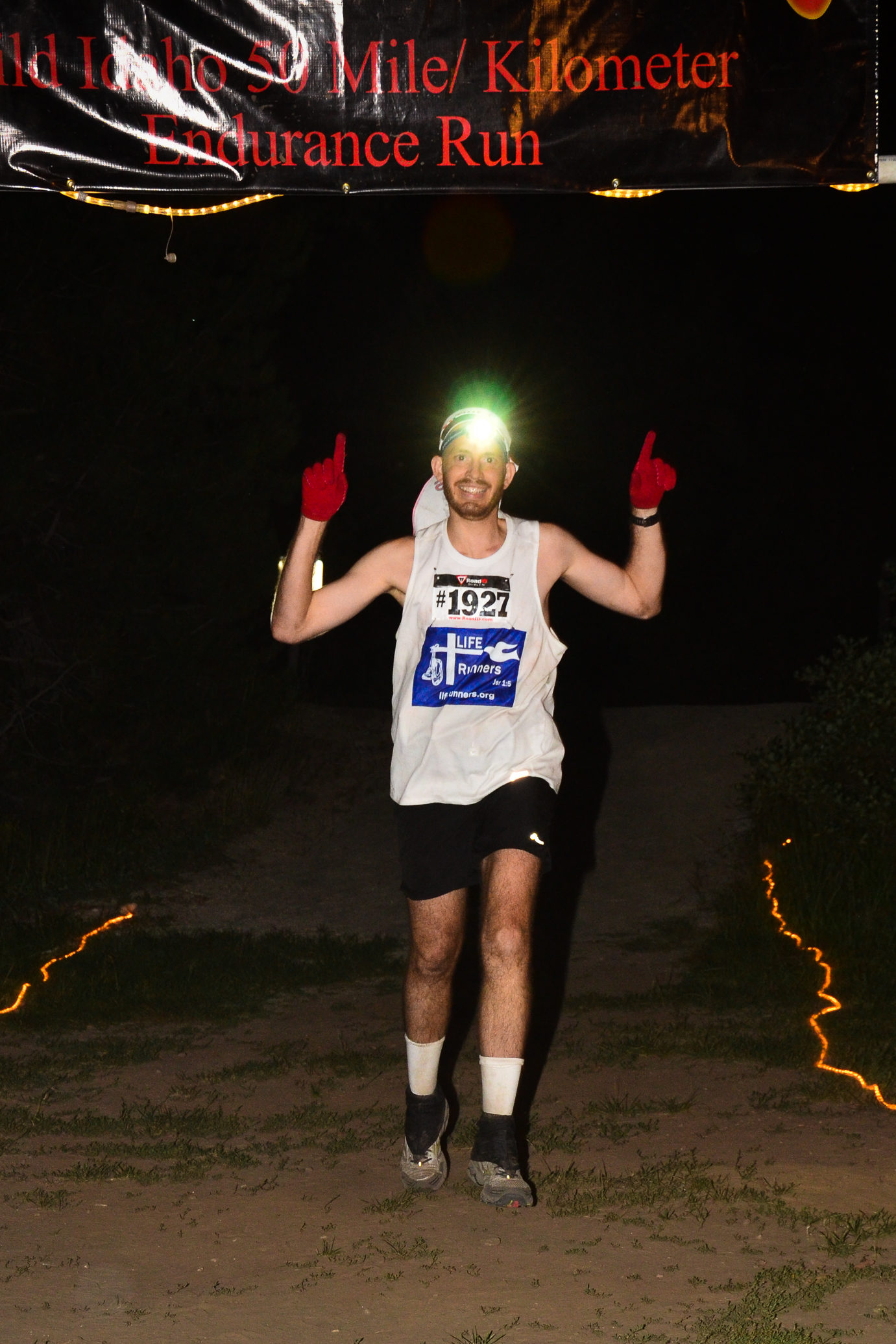 Another time Fr. Plow was running pre-dawn up a narrow mountain road up the face of the Grand Canyon. It was still dark, and he was using a headlamp. He stopped as he saw a pair of eyes reflecting back at him. "It was a young deer, and deer can be dangerous. We both froze in our tracks, looking at each other."
Fr. Plow backed down the trail and let the deer pass.
Besides the physical benefits, clergy who run marathons often secure sponsors as a means to raise funds for their favorite causes.
Bishop James Conley of Lincoln, Nebraska, for example, is a marathoner who has participated in the Lincoln Marathon in support of vocations. Bishop Thomas Paprocki of Springfield, Illinois, who has 22 marathons under his belt, ran in the 2016 Philadelphia Marathon to raise $12,000 in support of Catholic Charities Legal Services of Springfield.  
For Fr. Plow, he raises money for scholarships for needy Steubenville students.
Fr. Plow also noted that two other members of his Franciscan community were accomplished marathoners, and that he had become a resource for students interested in running in marathons.
And, for clergy who run, their physical exercise can be incorporated into their spirituality. Fr. Plow said of his training, "Prayer is what I mostly do. I pray at the beginning of my run for safety and protection, and that my run may glorify God."
On longer runs, he said, he prays the Rosary and Chaplet; at the end of runs, he prays the Glory Be.
Fr. Ryan has found that his runs make him "more attentive to the blessings God has given us in creation," and give him the chance to pray about a problem he's had during the week, or to think through a Sunday homily.  
He said, "I open my mind and soul to whatever God and I want to chat about."