Friends are one of the great gifts in life, so it pays to know how to help them flourish.
In recent months, some of my friendships have ended. While it may be easy to attribute these endings to changes in our seasons of life or just going in different directions, there's still an underlying nagging feeling in my gut about the reason these friendships broke down or were in need  of reconciliation. I know there were things left unsaid by both parties and maybe if those things were said earlier, we'd still be friends today.
Friendship is sweet. Some of us naturally make friends and some of us struggle, but when we find "our" people we want to hold on to them for a lifetime. And we can, when each party puts in the effort. Here are some things I believe most of us have a hard time saying to our friends and if we could become communicators, our friendships could better flourish and last longer. 
Speaking our true feelings
If a friend says something that offends us, we often brush it off as if nothing happened, or we expect them to know that they said something offensive and ask for forgiveness. When they don't have this epiphany we can then resent them, let those feelings build, and then one day, we let them have it or we become silent. 
Not saying certain things is wise, but it's only wise when you can truly let the issues go. Internally building a case against your friend will never have good results, which is why it's important to say how you feel, when you feel it or when you know that you can convey it in a way that lovingly gets your point across. 
When you talk out issues, what could have seemed seriously offensive is often revealed to be a misunderstanding. Sometimes the other person had different intentions than how you took it. There's no reason to walk on eggshells with friends, because friendship is meant to be based on trust and good will.
Admitting when we're hurt
On too many occasions, friendships end because one party — or all parties — feel hurt, but no one wants to identify or talk about it until weeks or months later.
In a recent dilemma with a friend, which was reconciled, my friend was hurt by something I'd posted on social media. However, instead of communicating that to me, she chose to communicate that to our friend group. After endless phone calls and text messages, I gave up on trying to figure out what was wrong. Months later, one of our friends told me the issue and after hearing this, I became hurt. I immediately apologized to my friend and she forgave me, but the hurt remained because it took so long to discuss the misunderstanding and there was no attempt on her part prior to that to discuss the problem. 
No one likes to be hurt, whether it's by friends, a spouse, or a family member. We can accept many things, but hurt is not one of them. Moreover, their ability to hurt us means that at some point, we've been vulnerable with them, confided in them, trusted them with some part of ourselves and when they hurt us,  we naturally go on defense.
Additionally, because we don't like to feel hurt or be vulnerable, we don't always communicate those particular feelings. Consequently, months pass before we speak to someone because we stew in that hurt.
The best thing we can do for one another in our friendships is keep the lines of communication open. While this is easier said than done, always let your friends know that it is because you're friends that you can both feel free to be upfront, honest, and vulnerable. 
Communicating our needs
A lot of miscommunication or dissolution of friendships come when things have changed in our lives or we have changed opinions. If you and your friend use to joke about Lamar down the street, but now your best friend is married to Lamar, obviously you're not going to continue that line of chit chat — not that you should have in the first place, of course.
But what about less obvious things? Such as, let's say you lose a parent and now your unspoken and new expectation is that your friends check in with you more often to see how you're doing?
We know our needs are important, and we should also want to know the needs of our friends, but in order to do this, you need to communicate with each other. Sharing our needs doesn't make us weak, it simply makes us vulnerable, and vulnerability is necessary in any relationship we want to last.
We have to get to the heart of our problems in friendship. If two friends can't talk to one another, are they really friends? If we can share about the people we're dating, the latest gadget we bought, and the book we just read but we can't share that we're hurting or that we need a little more attention in this season of our lives, should we really be calling those people our friends? Let's strive to put a little more truth and honest communication in all of our friendships.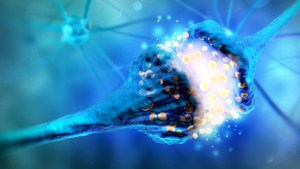 Read more:
How your neurology predicts your friendships