The Romans built things to last.
A new study has found that the ancient network of roads that the Romans installed all over Europe, Northern Africa, and the Middle East are still contributing to the economic growth of surrounding areas. Researchers from the universities of Copenhagen and Gothenburg came to this conclusion after studying more than 50,000 miles of Roman roads through satellite images and the Digital Atlas of Roman and Medieval Civilizations (DARMC).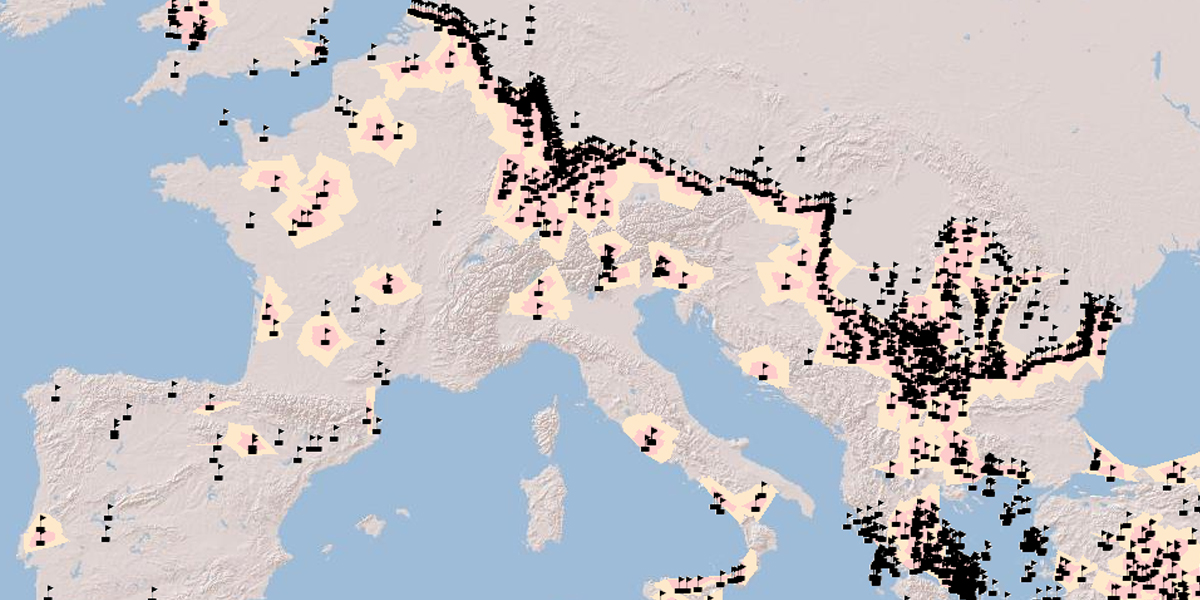 Daily Mail reports that the study found "a remarkable pattern of persistence," which suggests that Roman road density was linked to greater economic activity in 2010. "From a bird's-eye view, there does seem to be [a] link between the location of ancient roads and economic activity today," the study claims.
Indeed, the Roman network of roads is so well built that many of them can be viewed from outer space. In 2017, NASA astronaut Shane Kimbrough took a series of photos from the International Space Station — roughly 250 miles off the ground — in which the lights emitted from cities clearly show links to the Ancient Roman roads.
As an expanding empire, it was a necessity for Ancient Romans to establish safe passage for traders and expedite the movement of soldiers. They created roads in conquered territories that were less developed in order to allow their newly acquired lands to flourish more quickly, as well as establishing a dependence on the empire through trade. It seems that these roads were so effective that even today areas surrounding them are more likely to prosper.
It is worth noting that the same phenomenon is not as prevalent in the Middle Eastern and North African regions. The Times explains that this is due to the use of camel caravans, rather than wheeled transports.