According to popes and exorcists, the devil fears the Blessed Mother.
One of the surest ways of combatting the devil is by developing a close relationship with the Blessed Virgin Mary. The devil hates her and runs away from those who are close to her.
According to Italian exorcist Fr. Sante Babolin, "while I was insistently invoking the Most Holy Virgin Mary, the devil answered me: 'I can't stand That One (Mary) any more and neither can I stand you any more.'"
Furthermore, he discovered that  "'the strongest reactions' of the devil during the exorcism occur 'when references are made to her apparitions.'" Therefore, Babolin frequently invokes the Virgin Mary under her titles of "Lourdes, Fatima or Guadalupe."
Famed exorcist Fr. Gabriele Amorth confirmed this reality in his dialogues with the devil, where the devil said to him, "I am more afraid when you say the Madonna's name, because I am more humiliated by being beaten by a simple creature, than by Him."
Pope Francis related similar words in a homily at St. Mary Major, "Where the Madonna is at home the devil does not enter; where there is the Mother, disturbance does not prevail, fear does not win."
Why is the devil so afraid of the Virgin Mary, a simple girl from Nazareth?
During the Rite of Exorcism the priest will pray, "The glorious Mother of God, the Virgin Mary, commands you; she who by her humility and from the first moment of her Immaculate Conception crushed your proud head."
This prayer is referring to a prophecy foretold in the book of Genesis, where God said to the serpent, "I will put enmity between you and the woman, and between your offspring and hers; he will strike your head, and you will strike his heel" (Genesis 3:15). The verse can also be translated as "she will strike your head," and has traditionally been applied to the Blessed Virgin Mary.
Her humility was so radical that it crushes the "proud head" of Satan and is the surest defense against him and his attacks. As the devil told Fr. Amorth, "She makes me angry because she is the humblest of all creatures, and because I am the proudest; because she is the purest of all creatures, and I am not; because, of all creatures, she is the most obedient to God, and I am a rebel!"
Thus, if someone wants to defeat the work of evil in their own lives and the world, one of the strongest responses is to fly to the Virgin Mary. St. Padre Pio agreed with this when he said, "Some people are so foolish that they think they can go through life without the help of the Blessed Mother. Love the Madonna and pray the Rosary, for her Rosary is the weapon against the evils of the world today. All graces given by God pass through the Blessed Mother."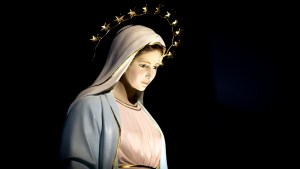 Read more:
Devil admits to exorcist: "I'm afraid of the Madonna"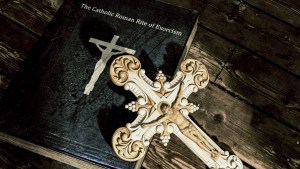 Read more:
This is what exorcisms are really like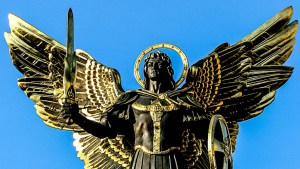 Read more:
Exorcism prayer of St. Michael the Archangel