There are better ways to keep your sanity ... and make everyone happier around the table.
I remember a few lowlights of childhood when my mother made me sit at our kitchen counter in front of my despised bowl of oatmeal until either the mushy substance disappeared or it was time for lunch. Since we were both strong-willed, the showdown sometimes lasted for hours.
My husband and I have endured some pretty miserable meal times in our home, too. Dinners that began with high hopes of warm family togetherness have ended with tears, anxiety, and frustration. There have been lots of meals where the food I put effort into preparing sat cold and neglected on  plates; meals complete with whining, crying, time-outs, and plenty of non-eating; dinners where I've dreaded sitting down because I knew the chances of actually enjoying my food were slim to none.
There have been days where the battle of wills between myself and a picky youngster got so intense that I was tempted to give up my attempts at healthful eating, wave the white flag and stock the pantry with 18 years worth of mac' n'cheese, just to enjoy a helping of peace with my dinner. I've been guilty of serving hefty snacks an hour after dinnertime out of worry that my picky toddler might go hungry.
Things aren't quite that bad anymore. For one, our older kids are, happily, not nearly as picky as the younger ones, so having at least a few people actually eat dinner without complaining is enough to keep this mom cooking. And I've learned to tailor most meals to my family's tastes.


Read more:
Parenting toddlers might be easier if we just followed this one rule


Nevertheless, I do wish I'd read Dr. Meg Meeker's tips for managing the Food Wars earlier, as she rightly points out that the "food wars" are about much more than just food. This particular battle of wills is one loaded with anxiety for parents, and is a tool that toddlers quickly learn to use to their advantage. But take heart parents; although there is no magic bullet, there are a few ways to protect everyone's health and sanity:
Don't engage
If your sweetie won't eat her vegetables at dinner, don't force her. (Although some families enforce the "one bite" rule without too much trouble and leave it there.) Offer balanced meals three times a day, with a choice of one or two veggie options (broccoli or peas?). If she refuses to eat, don't feel guilty, and don't offer compensatory foods — no fruit snacks or goldfish 30 minutes after dinner. Contrary to what our anxiety is telling us, they really won't starve.
Don't bribe kids to eat
"I'm begging you — please eat two more bites!" Kids are expert negotiators and quickly learn that mom or dad's anxiety over them eating gives them a lot of negotiating power. "If I eat three more bites, can I play my video game?" Don't go there.
Mealtimes should be pleasant
And we all know they are not when the atmosphere is dominated by whining, complaining and tears. If a child doesn't want to eat, have them sit at the table anyways and participate in the dinnertime experience. As they sit and watch others enjoying their food, it's likely that they'll have a few bites too.
Make food — especially vegetables — taste good
This might seem obvious, but research shows that  kids are more likely to eat vegetables that are seasoned than plain ones. My own kids love cooked carrots when they are mixed with a little honey and dill, but don't care for them just plain steamed with nothing added. They hate sauteed kale, but gobble up baked kale chips. And little kids like to dip things and will often eat fresh vegetables if they can dip them into something tasty.
Let kids help with meal planning and cooking
Yes, it can take longer to let them help, but it's worth it. Something as simple as asking a toddler "what kind of veggies would you like with lunch today?" is likely to at least get some kind of a response ("carrot sticks!") and slowly build an acknowledgement that vegetables are a consistent part of healthy meals.
Most kids love to help in the kitchen, and letting them crack eggs, stir ingredients together, and participate in the process of preparing food gradually teaches them the importance of mealtime and healthy eating.
A 9-year old friend of my daughter's recently told me that her parents won't let her wash dishes or help in the kitchen, and it made me sad. Becoming capable in the kitchen and knowledgeable about healthy eating is a slow process that builds over many years. We don't want our kids to grow into adults who lack the basic skills to feed themselves and their families well.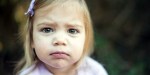 Read more:
The one trick that will help your toddler calm down … and it works on adults, too!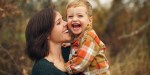 Read more:
4 Expert moms weigh in on how to say "no" less often to toddlers