With Our Lady's help, he says, we can become increasingly a "gift of love" to those around us
You can get Aleteia inspiration and news in your inbox. Our specially curated newsletter is sent each morning. The best part? It's free.
Sign up here
Pope Francis today echoed an exhortation made by Our Lady, especially at Fatima: to pray the rosary every day, and thus learn from her how to live like Christ.
The pope made this invitation in greetings to various language groups at the end of the general audience, especially noting that it is the month of May, traditionally dedicated to Our Lady.
Addressing Portuguese-speaking pilgrims, he encouraged the daily rosary "so you can meet each day with the Virgin Mother, learning from her to cooperate fully with God's plans of salvation for each one."
To the Arabic-speakers, he assured that the rosary is a way to pray for the martyred land of Syria.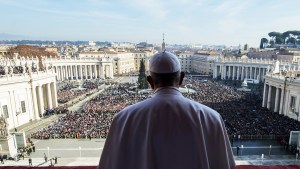 Read more:
How many of the most-suffering regions of the world can you name?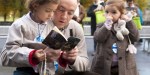 Read more:
10 Ways to not hate the Rosary


"I invite you to cultivate devotion to the Mother of God with the daily recitation of the Rosary, praying in particular for peace in Syria and throughout the world," he told them.
Finally, in the traditional greeting to the young, the elderly, the sick and newlyweds, he noted: "We are in the month of May, a time dedicated to the Blessed Virgin Mary. Cultivate devotion to Our Lady, through daily recitation of the Rosary, so that like the Mother of God, accepting the mysteries of Christ in your life, you may increasingly be a gift of love for everyone."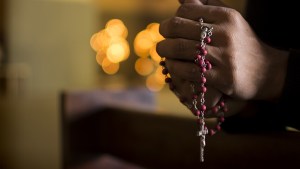 Read more:
Why is this popular devotion called the "Rosary"?
Read more:
Pope Francis: I'm going to Fatima to entrust the eternal fate of mankind to Mary