Elizabeth of Hungary's biggest support was her husband, but she didn't let her critics stop her.
In the medieval era, there was a sovereign woman whose life at the service of the common good stood out for its works of mercy and charity, both toward her family and her people — especially the poorest.
Elizabeth lived in the Hungarian court during the first four years of her childhood, a time when she was already showing special attention for the poor by helping them with a kind word or an affectionate gesture.
But her childhood was rudely interrupted when some knights came to take her to central Germany. According to the customs of the time, her father had decided that Elizabeth would become the princess of Thuringia.
The count of that region was one of the richest and most influential in all of Europe at the start of the 13th century, and he accepted the proposed betrothal between his son Louis and the Hungarian princess. So Elizabeth left her homeland with a rich dowry and a large entourage, including her personal ladies-in-waiting.
After a long trip, they reached the Wartburg fortress, the castle that overlooked the city and that Elizabeth would one day turn into a center for receiving and helping many people. The fortress remains a magnificent center because of its deep historical and cultural value.
Elizabeth and Louis' engagement was celebrated. And although the betrothal had been decided for political reasons, a sincere love grew between the two young people. Over time, their relationship would become noteworthy and exemplary for its love and virtue.
The couple decided to celebrate their wedding simply and give part of the money set aside for banquet costs to the poor.
While most of the castle inhabitants resented Elizabeth's spirit of humility and attitude towards the poor, Louis always admired, welcomed, and supported her generosity.
On one occasion, referring to her aid to the poor, he said, "Dear Elizabeth, it is Christ whom you have washed, fed, and cared for." And when the people of the castle complained to him, he said, "As long as she doesn't sell the castle out from under me, I'm happy."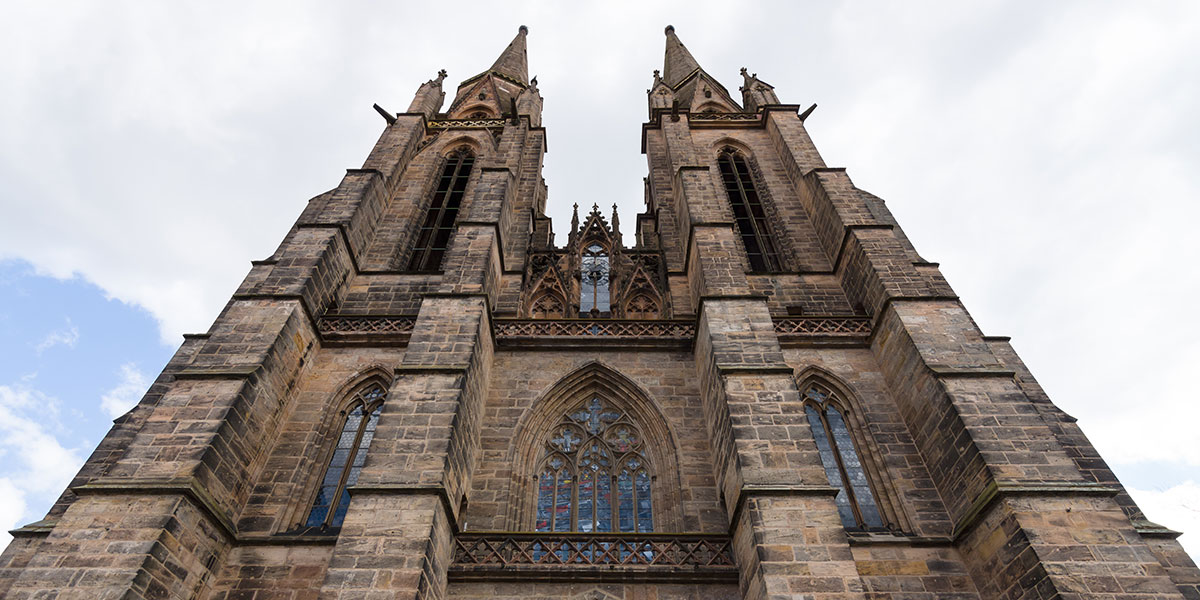 A key moment for Elizabeth was her discovery of the conversion story of the rich young merchant Francis of Assisi. With his testimony, she became even more enthusiastic about helping the poor, and opted with even greater decisiveness to follow Christ crucified, present in the poor.
Elizabeth showed mercy to anyone who knocked at her door: she gave them food to eat and water to drink, offered them clothing, paid their debts, and took care of their sick. But she also went out looking for them.
Leaving the castle with her ladies-in-waiting, she visited the homes of the poor to bring them bread, meat, flour, and other foods, while also making sure they had everything else they needed.
She only ate food that she was sure came from her husband's properties; she abstained from goods obtained illegally, and looked for ways to compensate those who had suffered violence.
Elizabeth was a true example for all those who occupy positions of power: exercise your authority, on all levels, as a service to justice and charity in the constant pursuit of the common good, especially with the most vulnerable.
She helped build a convent in Halberstadt and a hospital at the foot of the castle, where she worked several days of the week. She also made arrangements for the needy to be fed at local galas.
But in 1226, the country was hit by famine and a wave of illness that winter. Elizabeth responded by donating food they had stored up in the castle and by selling her dresses and jewelry to continue helping the needy families and prevent them from dying of hunger or illness.
Her devotion and care of the poor continued to be criticized. After her husband Louis passed away (falling ill with with his troops in Otranto), his family challenged her charity work. Elizabeth's brother-in-law accused her of being a devout woman who was incompetent at governing. He usurped the throne of Thuringia, declaring himself the true heir.
Elizabeth was barred from inheriting any of the castle wealth, so the young widow and her three sons looked for refuge. She worked as a seamstress until she was able to receive a suitable amount of money to retire in the family's castle in Marburg.
Elizabeth managed to overcome all these obstacles with great fortitude, serving the neediest and poorest at her own table, and then taking in the sick and handicapped. She founded a hospital where she spent the last years of her life serving the sick and taking care of the dying.
The Catholic Church eventually declared Elizabeth a canonized saint, and her life was recorded in many books, poems, and works of art. Many hospitals and churches also bear her name. The beautiful church of Saint Elizabeth in Marburg is dedicated to her, and many say it is the largest monument ever dedicated to a woman.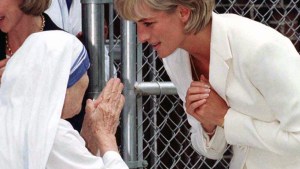 Read more:
The unlikely friendship between a canonized saint and an English princess
Read more:
The saint who risked his life rescuing prostitutes