We can't protect them from every problem, but we can help them become stable and secure.
Resilience is our ability to face and overcome difficulties, problems, and adversities. A child who has gone through a traumatic experience can come out stronger if he knows how to face adversity in a positive way and learn new lessons for life.
Resilience can be learned
When kids develop resilience — the ability to cope with adversity, trauma, tragedy, threats, or even major sources of stress — they are better able to manage stress and feelings of anxiety and uncertainty.
Helping children become resilient does not mean sparing them difficulties or anguish. Emotional pain and sadness are normal responses to a significant trauma or a personal loss, or even to learning about another person's loss or trauma. Resilience does not mean not having negative feelings, but rather learning to work through those feelings without becoming overwhelmed by them.
Some steps for developing resilience in kids
Make sure your children have good friends. Teach and encourage your kids to make friends and maintain active friendships. At the same time, develop a strong family network so they feel sheltered and accepted. Personal relationships strengthen resilience and provide essential social support.
Teach children to help others. Help your child grow through helping others. Helping makes them learn that they are capable, important, and valued. Doing age-appropriate volunteer work and small tasks at home can be a good way to start.
Keep a daily routine. Help your child set and follow a daily routine. Having a regular schedule is a comforting feeling for children, especially little ones. They need to know that they are doing their homework and chores well.
Encourage your children to set goals and achieve results. Important dates such as the beginning of the year or a birthday are good opportunities to teach children to set personal goals that they can realistically achieve. Reaching those goals will teach them that overcoming challenges makes them feel strong.
Dial down the anxiety and worry. Routines and goals are good, but obsessing over them is not. Teach your children to pursue goals but also to rest and do different things. Children need to study, but they also need to play and have fun. Balance is essential for resilience.
These steps will give kids a positive outlook that teaches them to keep an even keel and see the good even in negative situations. Life is made up of changes and circumstances that will not always be comfortable and positive, but if they have resilience, they will be well equipped to manage tough times with more security.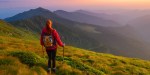 Read more:
You can learn to be more resilient — here's how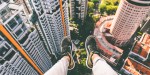 Read more:
The secret of resilience: It's a choice