"Another outburst of hatred and violence ... once again bleeding all over the Holy Land"
In response to the recent spate of killings at the border between Israel and Gaza, Franciscan Father Pierbattista Pizzaballa, the administrator of the Latin Diocese of Jerusalem, is making a plea for peace.
"The lives of so many young people have once again been shut down and hundreds of families are mourning their loved ones, dead or wounded. As in a kind of vicious circle, we must condemn all forms of violence, any cynical use of human lives and disproportionate violence. Once again we are forced by circumstances to plead and cry out for justice and peace," he said in a message released today.
Nearly 60 Palestinians were killed Monday when Israeli troops opened fire during protests. There hasn't been such a deadly day of violence there since 2014. The killings came as the US was opening its new embassy in Jerusalem.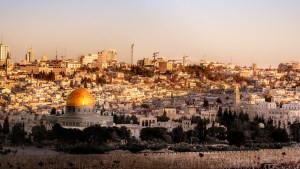 Read more:
Pope Francis voices concern over moving U.S. embassy to Jerusalem
Father Pizzaballa lamented that the same "expressions of condemnation" have to be repeated over and over again, as he called for prayer for the victims of this "interminable conflict."
"We need to pray more for peace and our conversion and for all," he said.
The prelate announced a prayer vigil for peace on the eve of Pentecost, this Saturday, and asked the entire diocese to dedicate a day of prayer and fasting for the peace of Jerusalem, and to dedicate the liturgy of Pentecost to this intention.
"We must truly pray to the Spirit to change our hearts to better understand His will and to give us the strength to continue to work for justice and peace!"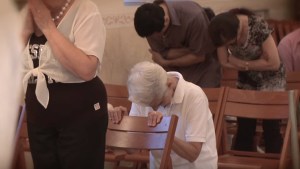 Read more:
A small group with a huge mission: Hebrew-speaking Catholics in Israel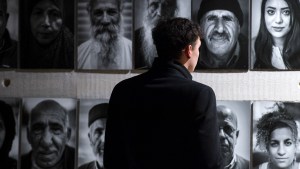 Read more:
The face of the Holy Land: Photographer focuses on common humanity of people in conflict