First in a series on spiritual "chronic fatigue syndrome"
How tired are you today? Not just sleepy, not just feeling a bit sluggish—I'm talking about an interior fatigue, a weariness of soul.
I'm talking about the kind of exhaustion that moves you to say, "I'm empty—and I have no hope of becoming full." Are you that kind of tired today?
I would not be surprised to learn that you are. In the First World, at least, the so-called "developed" or "advanced" world, we're running around with our various labor-saving devices, equipped with apps and tools to help us become more efficient so that we can have more time and energy to … Well, to do what? We seem to be manic about finding ways to save time and energy so that we can find even more ways to spend time and energy. There's so much to do, so much to keep track of, always and always another something else. As I look around me and within me, I'm inclined to say, "We are chronically exhausted, constantly spiritually overdrawn, and we just can't stop."
In other words, we are caught in a lifestyle characterized by the frenzied and the frantic and we cannot stop ourselves. We are like kids who get caught up in a tantrum, hyperventilating and screaming, and we just do not know how to stop.
Is this way of life really what God has intended for us? Is God's fondest wish for us that we wake up every morning wondering how we are going to survive another day? Is the point of God's creation of us in his image and likeness to be worn out, wondering if our efforts serve any purpose? Of course not.
So … where did we go wrong? Or, perhaps, the better question is: What can we do about it?
The gospels give us an indication. Jesus saw the crowds and "… was touched with pity for them, because they were distressed and were fainting on the ground like sheep which have no shepherd." (Matthew 9:36) He pleads with us, "Come to me, all of you who are weary, and I will give you rest." (Matthew 11:28) And Jesus leads by example. St. Luke tells us that Jesus "often withdrew to lonely places to pray." (Luke 5:16) St. Luke also shows us that those who respond to the Lord's invitation to come away with him see his glory revealed. (Luke 9:28-29)
The commandment to keep the Sabbath holy is an expression of God's wisdom that man is not made for a life of total work; nor are we made for constant activity, constant production, constant consumption. There must be a time when we acknowledge that truth by putting aside all else and attend to the living God, for whom we have been made, who alone is our satisfaction and our rest.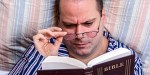 Read more:
The one thing you most need after a day (or week) that just wouldn't end


An objection: "Fine words, Father! In theory, who can object? But anyone who has three toddlers to wrangle and a house to manage can't hit the 'pause' button on life and just start 'Sabbathing' as you suggest! I already know that I'm failing—I don't need another reminder that I'm failing by not resting!"
That's an important objection. We can't make a Sabbath's rest a new burden or duty to take on. Jesus warned the Pharisees against that repeatedly. And at the same time, we must admit that what we've been doing for so long isn't working, isn't healthy, isn't holy.
Perhaps it would help if we spoke not so much of a divinely-mandated rest but rather a divinely-initiated call to resilience.
Resilience is not just "powering through"; it's not a relentless trudging towards the finish line. Resilience is better thought of as a way of recharging and refreshing, rather than merely enduring.
What is called for here is not simply stopping our frantic activity occasionally. What's needed is more than just a periodic "time-out." Any serious athlete will tell you that there must be time for us to recover from our exertions. Simply stopping is not the same as recovering.
We are made for what only God can give us; and we are called to do what only we can do. The two are meant to work together! Let's resolve today to begin by admitting that we are like sheep without a shepherd, that we are exhausted and lost, and our only hope is to allow the Lord to refresh us.
In the coming weeks, we will look at how we can learn to ask for what we need, so that we receive all that God wants to give us. If we do that, I believe we will be less likely to lament about how tired we always are.
When I write next, I will speak of answering God's call to worship, witness and work. Until then, let's keep each other in prayer.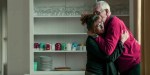 Read more:
L'Arche founder Jean Vanier shows a path to love in 'Summer in the Forest'