These images portray the moment the apostles received the gifts they needed to preach the Gospel to the world.
You can get Aleteia inspiration and news in your inbox. Our specially curated newsletter is sent each morning. The best part? It's free.
Sign up here
This Sunday, May 20, the Catholic Church celebrates Pentecost, the feast that marks the end of Easter and recalls the birth of the Church.
While gathered together in prayer in the Upper Room following Christ's Ascension to Heaven (Acts 1), the apostles, Mary, and Jesus' followers were confronted with a "strong, driving" wind and tongues of fire that allowed them to speak different languages to spread the Gospel to the world.
The Pentecost icon, displayed for veneration on Pentecost Sunday, depicts the events described in the Book of Acts, serving not just as a historical record, but as a recognition that the presence of the Holy Spirit is still with us in the Church today, as is explained in "A Reader's Guide to Orthodox Icons."
Launch the slideshow to view the Eastern Church's icons for the feast of Pentecost: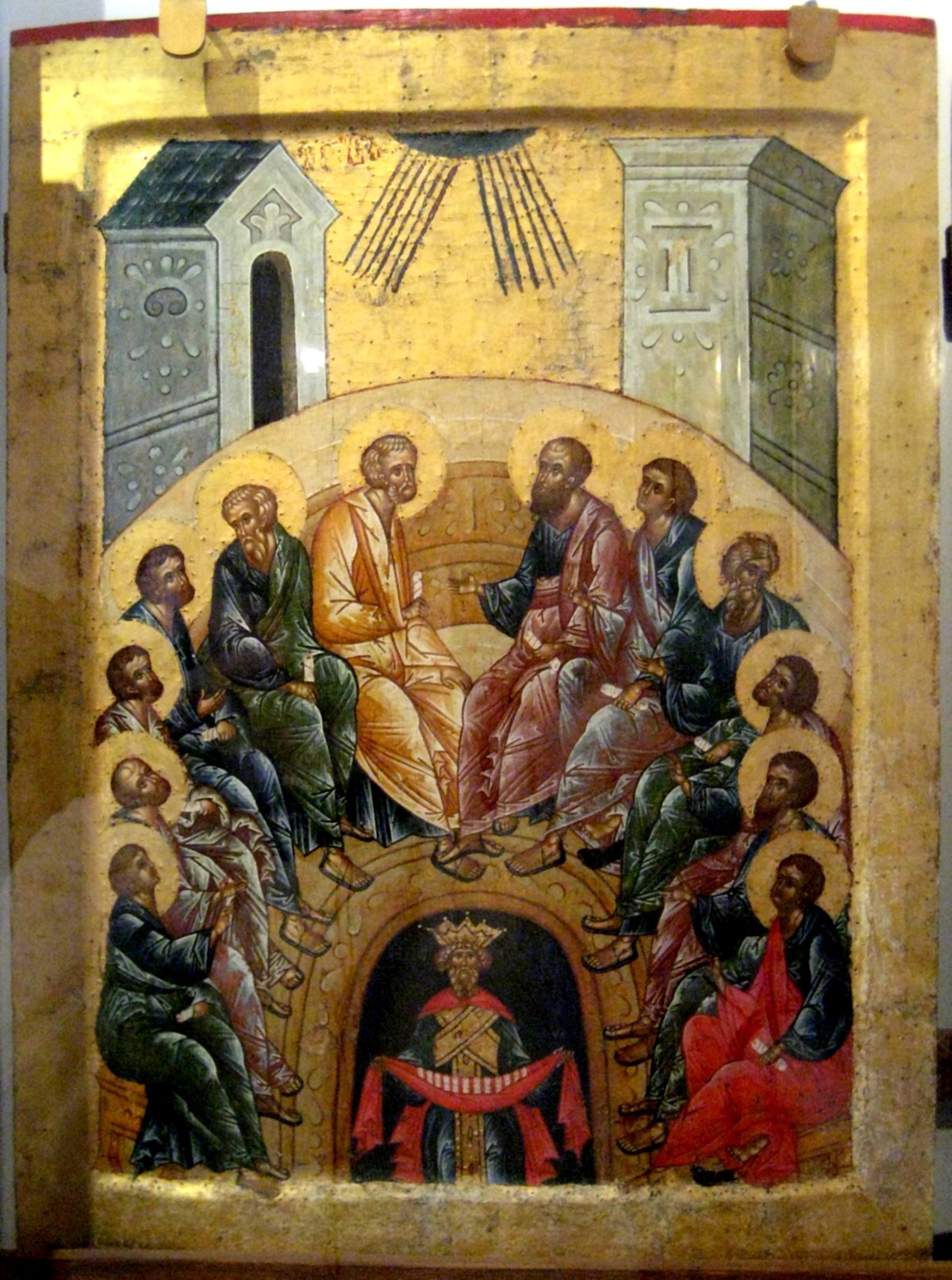 Launch the slideshow