While it fell to Benedict XVI to make this historic move, the pope of the 1960s and '70s already had it in mind
Pope Paul VI had made provisions for his resignation if he had become gravely ill, in a letter that has now been published in a book written by the regent of the papal household, Monsignor Leonardo Sapienza, according to a report on the Italian website Vatican Insider today. Pope Francis said he sees this as "evidence" of the holiness of Pope Paul VI.
"We, Paul VI, declare that in the case of an illness that is believed to be incurable or of long duration, and which impedes us from sufficiently exercising the functions of our apostolic ministry, or in another case of serious and prolonged impediment, we resign […] from our office." This is the message written by Pope Paul VI in a letter dated May 2, 1965, just three years after the start of his pontificate.
This letter is one of several previously unpublished documents included in the book La Barca di Paolo ("The Barque of Paul"), released in Italy on May 16 (not yet available in English). According to Msgr. Sapienza, the message had originally been sent to the dean of the College of Cardinals, and had been made known to the other cardinals of the Curia.
"I read it with awe"
"I read with awe this letter," wrote Pope Francis, "which seems to me to be a humble and prophetic testimony of love for Christ and His Church, and supplementary evidence of the holiness of this great pope. A pope impeded by grave illness cannot exercise with sufficient efficacy his apostolic ministry."
"We should thank God […] for having allowed Paul VI to continue until the last day of his life" in his service to the Church, Francis concluded.
Just Tuesday at daily Mass, Pope Francis spoke about this same theme, emphasizing that every bishop, including himself, needs to examine his conscience "when he retires."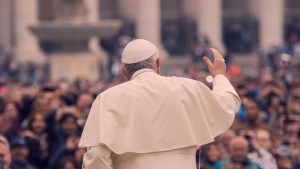 Read more:
Pope Francis: "I think of when … I must say good-bye"
Blessed Paul VI (1963-1978) is scheduled to be canonized at the end of the synod of bishops on young people next August.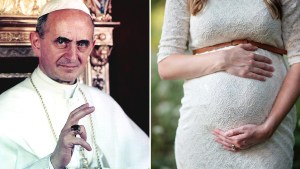 Read more:
Pope known for teaching on birth control brings healing of another unborn baby