If you find your mind wandering during prayer, try this.
Prayer can often be difficult, especially when praying at home. Countless things can distract our attention, leaving us wondering if our time of prayer is worth it.
There are many different types of distractions during prayer and each need their own solution. For example, while some distractions may be divinely inspired, others are simply at the level of human distractions and require a certain attention that can easily dismiss them.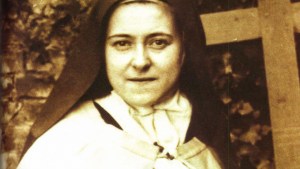 Read more:
How to deal with distractions during prayer, according to St. Therese of Lisieux
In particular, one way we can reduce distractions during prayer is by placing ourselves in a location that fosters prayer.
The place of our prayer is often called an "oratory." The word "oratory" comes from the Latin word "orare," meaning "to pray" and is most commonly used to reference a small chapel.
The most common location for a lay person to pray is in the home. Most do not live across the street from a church or chapel and do not have the luxury of stopping by a church on a daily basis. This means that personal prayer is most often conducted in the home.
The primary challenges of praying at home are staying focused and getting into a disposition of prayer. It is not easy to pray when you sit down on the couch and stare at the turned-off TV or look around and see all the children's toys scattered about the floor.
That is why it is important to dedicate a part of your home, apartment or room, for prayer. This is most often called a "prayer corner." Even the Catechism of the Catholic Church recommends this practice.
For personal prayer, this can be a "prayer corner" with the Sacred Scriptures and icons, in order to be there, in secret, before our Father. In a Christian family, this kind of little oratory fosters prayer in common. (CCC 1691)
A "prayer corner" can physically be located in a corner in one of your rooms or simply be a place that is somewhat removed from the hustle and bustle of the house. In reality, the options are endless and are only constrained by your own creativity.
Eastern Christians maintain this tradition by creating an "icon corner" in their home for private and family prayer. They place several icons in a corner of a home, creating a sacred space in whatever room it is placed in.
When planning to dedicate a specific part of your house for prayer, it is appropriate to fill it with various religious items. This could be several pieces of your favorite religious artwork, candles that you light each time you pray, or even incense that fills the house with a prayerful aroma.
Whatever it is, the key is to be deliberate about it. Think of it as way of inviting God into your home and dedicating a specific part of your home to prayer. In this way, you can reduce some of the distractions you are experiencing in prayer and focus on God, instead of the pile of laundry that is staring at you.
Read more:
A "Little Oratory" Can Build a Big Habit of Prayer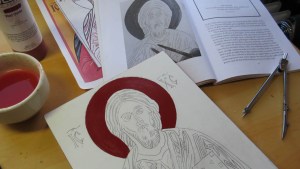 Read more:
The 1st difficulties of finding God: How an icon-writing retreat taught me about me