Pakistan, Peru, Madagascar, Japan ... new princes of the Church will get red hats on June 29
Need an idea for Lenten almsgiving?
Help us spread faith on the internet. Would you consider donating just $10, so we can continue creating free, uplifting content?
Make a Lenten donation here
Pope Francis made a surprise announcement after today's Regina Caeli address, saying he will create 14 new cardinals in a consistory on the feast of Sts. Peter and Paul, June 29.
The pope's choices for cardinals have reflected the Church's universality and today's list is no different, as he himself said: The places from which the new cardinals come "expresses the universality of the Church, which continues to announce the merciful love of God to all men and women on earth."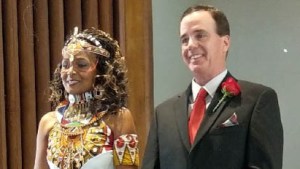 Read more:
How my son's wedding showed me that 'one, holy, catholic and apostolic' perfectly describes the Church
Here's the list:
His Beatitude Louis Raphaël I Sako – Chaldean Catholic Patriarch of Babylon
His Excellency Luis Ladaria –Prefect of the Congregation for the Doctrine of the Faith
His Excellency Angelo De Donatis – Vicar General of Rome
His Excellency Giovanni Angelo Becciu – Substitute of the Secretary of State and Special Delegate for the Sovereign Military Order of Malta
His Excellency Konrad Krajewski – Almoner of the Office of Papal Charities
His Excellency Joseph Coutts – Archbishop of Karachi, Pakistan
His Excellency António dos Santos Marto – Bishop of Leiria-Fátima, Portugal
His Excellency Pedro Barreto – Archbishop of Huancayo, Peru
His Excellency Desiré Tsarahazana – Archbishop of Toamasina, Madagascar
His Excellency Giuseppe Petrocchi – Archbishop of L'Aquila, Italy
His Excellency Thomas Aquinas Manyo – Archbishop of Osaka, Japan
His Excellency Sergio Obeso Rivera – Emeritus Archbishop of Xalapa, Mexico
His Excellency Toribio Ticona Porco – Emeritus Bishop of Corocoro, Corocoro Island
Reverend Father Aquilino Bocos Merino – member of the Claretian order.