Experts are finally acknowledging patients who've experienced invasive medical procedures in childhood.
I have this weird thing about my ears — I can't sleep with them uncovered.
I sleep on my side, so one ear is pressed against my pillow, but I compulsively cover the other, exposed ear. Sometimes I'll drape my hair across it, but usually I'll pull the sheet or blanket up around my ear.
This often results in the blanket falling forward across my face, which is frustrating and wakes me up. I've often thought that I would pay good money if someone would invent an ear cover, like those sleep masks people wear over their eyes. It would save me so much angst and make my sleep so much sweeter.
No, I don't suffer from obsessive-compulsive disorders or earwig phobia. As a child, I had a series of tempanoplasties — my ears were cut off my head and my eardrums were completely reconstructed using tissue from my neck, before my ears were replaced (crookedly, I might add). My exposed-ear anxiety is a direct result of the years of pain, suffering, and surgery I experienced in childhood. I like to joke that it's tempanoplasty PTSD, but it's a pretty far cry from genuine medical PTSD, a condition that's increasingly being recognized and discussed. Medium recently featured an article by Emily Hendricks, a writer who suffers from the rare condition VACTERL, which left her with extensive medical PTSD:
A little over a year ago, I moved from Missouri, where I spent most of my life, to Texas, where my husband had gotten a job. Three or four months after I moved, I realized how much better my medical trauma-related issues had gotten. The reason? I was no longer near all the places where bad medical things happened. I mentioned that to a close friend, who told me she wasn't aware of the extent of my "problems" with medical trauma induced anxiety, because I had hid them so well.

Of course I had. I was ashamed. For years upon years I told myself that PTSD means you're weak. It means you can't take what's coming to you. It means you're not strong enough to deal with life. But now I know that's not true.
The thing about experiencing trauma of any kind in childhood is that it literally changes the way your brain develops. Children's brains are extremely impressionable — literally. That neuroplasticity is necessary for developing language and social skills, but it also renders them vulnerable to severe and lasting effects from trauma.
This isn't just bad feelings or negative connotations, like the kind you might have from, say, a restaurant where you experienced a break-up. PTSD literally changes a person's brain, causing the amygdala to be overactive and the hippocampus to be underactive, thereby locking PTSD sufferers into a fight-or-flight response when triggered by something that recalls their initial trauma. They literally can't reason with themselves — their brain won't let them. It's trying to keep them safe the only way it knows how — by activating the sympathetic nervous system and shifting into survival mode, at all costs.
The most difficult part of medical PTSD is that those who suffer from it usually have conditions or illnesses that necessitate regular, life-long medical intervention. This could mean a lifetime of experiencing triggers and fight-or-flight responses, but the burgeoning awareness of the problem is sparking interest in researchers, who are studying the myriad causes of PTSD and potential therapeutic remedies.
In the meantime, simply raising awareness of the legitimacy of medical PTSD is a huge step in the right direction for those who suffer from it. Recognition that they're not "crazy" or "emotional" can be a powerful and important step in the healing process.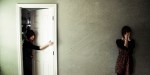 Read more:
How to distinguish anxiety from an anxiety disorder