Nothing replaces a father in a child's life -- here's how to foster that all important bond.
Before I had children of my own, a woman told me that she thought her job as a mother to a son was to help him become a good man, capable of being loving husband and father. I always remembered it, especially as all three of my children are boys. I pray for my possible future daughters-in-law. In fact, I keep them in mind especially when I'm trying to break one of my sons of an annoying habit (i.e. leaving wet towels on the bathroom floor) and tease them that their wives will thank me for fixing the "problem" now.
But this job isn't mine alone. Creating a home and a lifestyle where my boys can see the behaviors of their dad modeled for them is the ultimate way to raise them to be good men, and not only witness his actions but to participate alongside him. Here are some of the ways we facilitate that special father-son relationship …
Sharing simple pleasures
Our boys are separated in age just enough that it's sometimes a little tricky finding an activity they can all enjoy together. Enter Swamp People. It's not a "baby show" that will bore my teenager. It features wild animals and guns, which appeal to my little boys. And, well, all of the above is good fun as far as their father is concerned. (I seize the opportunity and disappear for some alone time.)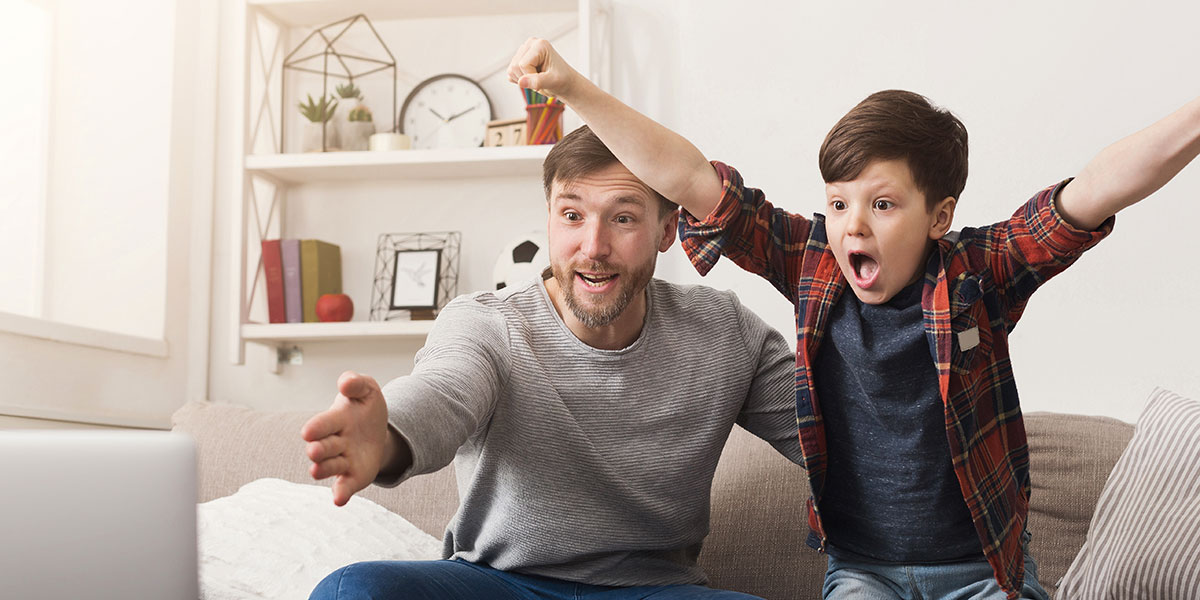 Along with some good cuddle time on the couch, my husband uses the show as an opportunity to teach the boys responsible stewardship of the natural world. He takes his time explaining that we hunt and then eat the animals, and don't engage in killing for killing's sake. This lesson took hold of one of my son's a little more tightly than expected: hewanted us to eat the mouse we hoped to catch in a mouse trap. (We were, thankfully, unsuccessful in our efforts.)
As entertaining as the show is, the couch potatoes soon grow restless and the chilled-out time with Netflix soon turns into raucous pretend-play, where the sofa is a boat and they're surrounded by alligators. Even the teenager forgets he's too cool to join in the fun.
Showing humility
Admitting you've made a mistake or acted wrongly is tough. My husband makes a point of apologizing to the boys when he has been testy or impatient with them. He goes a step further and asks for their help to be better in the future. Showing vulnerability and humility, and taking responsibility, teaches them to own their actions, even their bad ones and mistakes. It also makes it clear that everyone makes mistakes sometimes and that it's okay to apologize and ask for help moving forward — and that it's especially okay to do so with your father.