When a relationship has broken down, the marriage vows are a support, not a burden.
Is divorce preferable to an unhappy marriage? Should spouses prioritize their own happiness over that of their children? How can harmony be restored to a marriage in crisis?
These are important questions when discerning what's best for a couple, for each partner, and for their children.
Rethinking crisis
Life is never without challenges. Despite the universality of struggle, it's still hard to accept suffering and disappointment in a society in which happiness is considered an inalienable right. Nevertheless, crisis is an inescapable part of life. The word "crisis" comes from the Greek krinein, which means to separate. The first crisis of life is to be born; birth separates a baby from his mother, but also allows him to know her better. 
In order to thrive, we must accept crisis and find the strength, courage, and resilience to overcome it. This overcoming grants access to a deeper reality and can even be a source of joy; joy is found in accepting crises and learning to live through them, turning each challenge into a springboard toward a more meaningful life. A crisis isn't necessarily the end of the road; it can be the beginning of a new, more mature stage in our life.
This applies as much to marriage as to any other area of life; marital discord need not always result in divorce. Such a drastic measure should not be the first recourse when faced with a challenge that could prove temporary.
Look for the cause
When it comes to relationship struggles, there are generally two types of crises: those stemming from prolonged unhappiness in a marriage, the result of frustration and unspoken resentment, and those provoked by a sudden revelation, such as infidelity. Recognizing this distinction helps to identify when communication broke down and to gauge the severity of crisis.
It's also important to look at the factors contributing to the discord in your relationship. Some relationships begin on shaky ground due to lack of maturity or freedom at the moment of commitment, or because of mental health struggles. Others encounter obstacles along the way: unemployment, illness, infidelity, infertility, communication problems, problems with children, financial struggles, loss of desire … Identifying the source of distress, which may not always be explicit or obvious, is instrumental in finding a solution.
Help is available
Crises brought about by obstacles along the path of marriage can often be overcome, if a couple has the right tools at their disposal. Taking a step back from the problem can be a good place to start. Spending time apart can be a more prudent course of action than immediately resorting to divorce. Seeking support from close friends and family and taking time for rest and introspection can help prevent a hasty decision.
Many tools are available to help restore a relationship, reinforce connection, heal past and present wounds, and face obstacles along the way. Consulting a therapist can be extremely valuable for a struggling couple. This avenue gives couples the opportunity to restore connection and be accompanied as they navigate healthy and constructive conversations. There are also established faith-inspired programs such as Retrouvaille that seek to help struggling couples, especially those who feel they have no hope for reconciliation, to "restore their marriage and rebuild a loving relationship."
The commitment made by spouses to their marriage can also be a safeguard in times of struggle. The indissolubility of marriage is meant to be a support to partners, not a burden. When we are committed, the commitment itself is a buffer against egotism and laziness. In other words, if partners are tempted to betray their promise, the commitment made in the sight of God encourages them to be faithful to their promise. This is evident even in lesser commitments: if you've made a commitment to play on a sports team, you attend practice even when you don't feel like it — your formal commitment inspires fidelity.
Fidelity to marriage is not an unfounded demand of the Church on couples. The Church teaches fidelity because it is rooted in Scripture. In fact, Christ himself, contrary to the customs of the time, characterizes marriage as indissoluble. Knowing that Christ asks this commitment of couples can help us recognize its value.
Christ's vision of marriage did not prevent him from mercifully welcoming the adulterous woman. The Church seeks to follow the example of Christ by proposing both high ideals and the demands that accompany them, but also taking into account the situation of each couple, their journey, struggles, and failures. The Church offers hope, even to those who believe they have been abandoned, judged, or who have lost faith in themselves.
Other options
The Church offers couples the means by which to live their marital commitment faithfully and happily, but also recognizes that some marital struggles are insurmountable. Every effort should be made to preserve the marriage, but when this is not possible, canonical separation is permissible. There are cases in which, for the good of the children or the partners themselves, separation is preferable.
In certain cases, couples may obtain an annulment of their marriage. Conditions for annulment include lack of preparation, immaturity of partners, or coercion. A marriage can be declared void (recognized as never having existed), when it is established that one or more of the elements necessary for validity was lacking when vows were exchanged.
The important thing is to approach the challenges in your relationship with hope, and with a willingness to persevere and make sacrifices, applying the necessary means so that, if at all possible, this crisis may not separate you from the person with whom one day you exchanged vows of love and fidelity until death.
The ideas presented in this article are taken from the book Aime et ce que tu veux, fais-le!by Bishop Emmanuel Gobilliard and Catholic sexologist Therese Hargot, with journalist Arthur Herlin, published April 2018.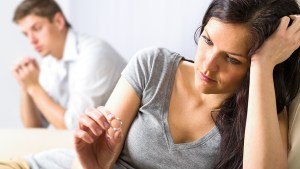 Read more:
A divorce lawyer saved a marriage with these 4 questions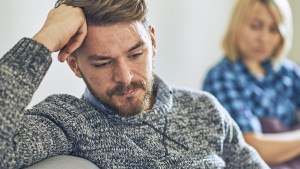 Read more:
5 Signs you need marriage counseling … even if your marriage isn't in crisis