Marcel Nguyen Tan Van had much to suffer but then the Little Flower came to comfort him.
Need an idea for Lenten almsgiving?
Help us spread faith on the internet. Would you consider donating just $10, so we can continue creating free, uplifting content?
Make a Lenten donation here
Marcel Nguyen Tan Van was born in 1928 in a small village in Northern Vietnam. It was a predominantly Catholic village, and Marcel's mom was not only an extremely faithful woman, she was also well versed in the tenets of the faith. When Marcel was barely three years old, his growing faith was already obvious. He began to tell his mom that he wanted to become a saint and she made sure that she taught him all that she could.
Marcel quickly developed a love for the Rosary and a growing attachment to the Blessed Mother. The boy's love of Jesus filled him with the desire to make his First Holy Communion. His mom asked the pastor about this, and the priest agreed to let him begin studying for it. When he was six years old, well before that was the ordinary age, he made his First Communion.
As well, Marcel found in himself a developing desire to join the religious life. His pastor and his mom saw to it that Marcel was sent to Huu-Bang to become part of the small monastery there. Father Joseph Nha admitted Marcel into the pre-junior seminary. He became an aspirant to the priesthood along with other young boys, receiving instruction from older youths at the monastery.
In the beginning, Marcel was bubbling over with enthusiasm for his new life. He was preparing to become a priest, and what could be more wonderful? But the evil demon, jealousy, was rearing its ugly head and was about to make young Marcel suffer.
Marcel was a good student, worked hard, performed all his duties, and was kind  and generous. The parish priest was constantly holding him up as an example for the other boys to follow. Young Marcel's good behavior started to expose the lax and disrespectful and even bawdy behavior of some of the older boys. The student catechists did not like it and became intensely jealous of Marcel.
One of the catechists, Master Vinh, was the ringleader. He began demanding that Marcel allow him to beat him before he could receive Communion. He deprived him of his food, took away his Rosary and committed all sorts of diabolical attacks upon the saintly youngster. Van actually ran away several times seeking a better environment. Master Vinh was eventually found out and expelled from the monastery. Marcel himself left during Christmas season 1941.
Complicating Nguyen's life were two cyclones that destroyed his family's village and brought them to poverty. His father, in a state of despair, took to drinking and gambling. Then his older brother, Liet, became blind. Van's family turned against him for leaving the monastery. His sister even blamed the family's misfortune on Van's "failure."
Marcel left his home and for a time was homeless, actually begging for his food. He returned home, and his mom made him go back to the monastery. He returned but left again after two months.
Things changed around for Marcel in 1942. A friend helped him get admitted to a seminary in Lang-Son. Six months later the seminary closed down, and Van was accepted into the parish of St. Therese of the Child Jesus in Quang-Uyen. It was run by two Dominican priests.
And so it was that one day Marcel was next to a table covered with books. He asked God to help him find a suitable book to read. Closing his eyes, he reached into the pile and pulled out a copy of Story of a Soul, by St. Therese. He had never heard of her, but his life was about to change forever.
Launch the slideshow to view rare photos of St. Therese taken by her sister, Celine.Images courtesy of © Office Central de Lisieux.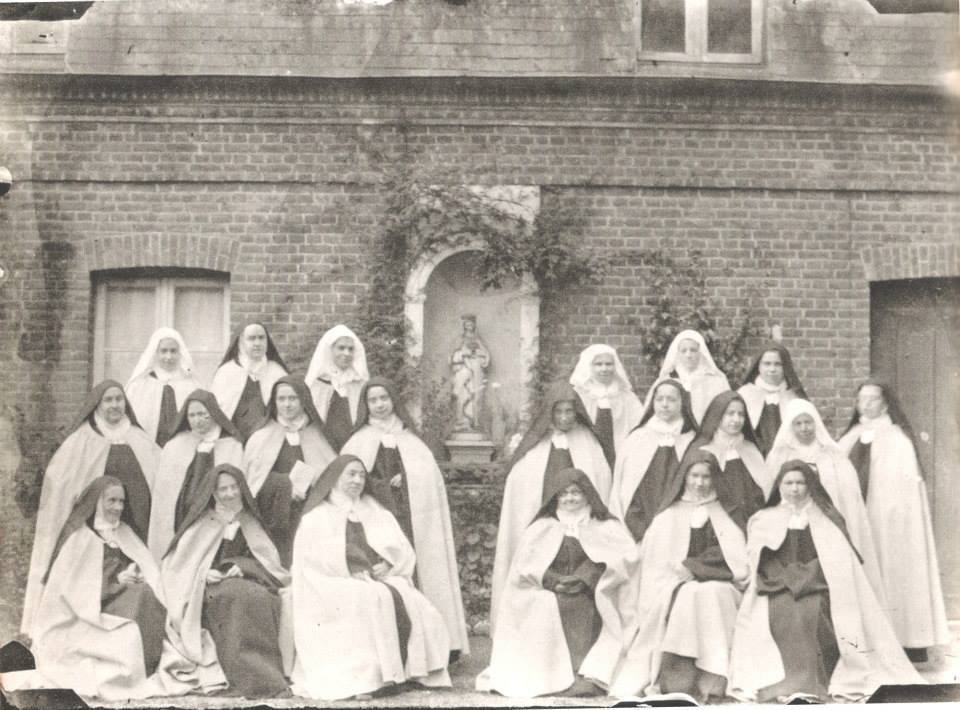 Launch the slideshow
Marcel Nguyen Tan Van began to read Story of a Soul. He began to cry. The simplicity of Therese's love for Jesus overwhelmed him, and his devotion to St. Therese became intense.
The "Little Flower" even appeared to Marcel many times. She became his teacher, constant companion, and even called him "little brother." She told him that he would never be a priest but that he was to become a "hidden apostle of Love," who was a key source of spiritual support for missionary priests. He would become the "heart of priests."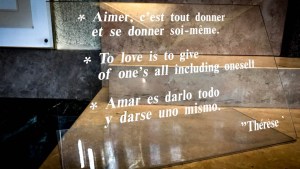 Read more:
10 Quotes from the Little Flower that will lift up your weary soul
After the defeat of the French at Dien Bien Phu, Brother Marcel volunteered to go to now communist North Vietnam. He was arrested on July 7, 1955, and died in prison on July 10, 1959. He was 31 years old.
Undoubtedly his "big sister," Therese, was waiting for him with open arms. He was declared a Servant of God in 1997, and his beatification process continues.
Servant of God, Brother Marcel, please pray for us.
Read more:
Mel Gibson found inspiration in Vietnam hero for "Hacksaw Ridge"