The Swedish artist is known for incorporating biological elements like trees and even insects into exhibitions.
The Norwegian artist J.C. Dahl (1788-1857) is known for his iconic oil paintings in which the most minute details of nature are put on canvas. The first Norwegian artist to be achieve critical acclaim internationally, Dahl did much for the country's tourism industry, allowing foreigners and Norwegians alike to glimpse at the untamed beauty of Norway's nature.
The exhibition "J.C. Dahl – The Power of Nature," at the Kode Art Museum in Bergen, Norway, highlights 200 of Dahl's masterpieces, including the iconic Birch Tree in a Storm, which brings to life an enormous tree, perched precariously on a hillside while being buffeted by strong winds.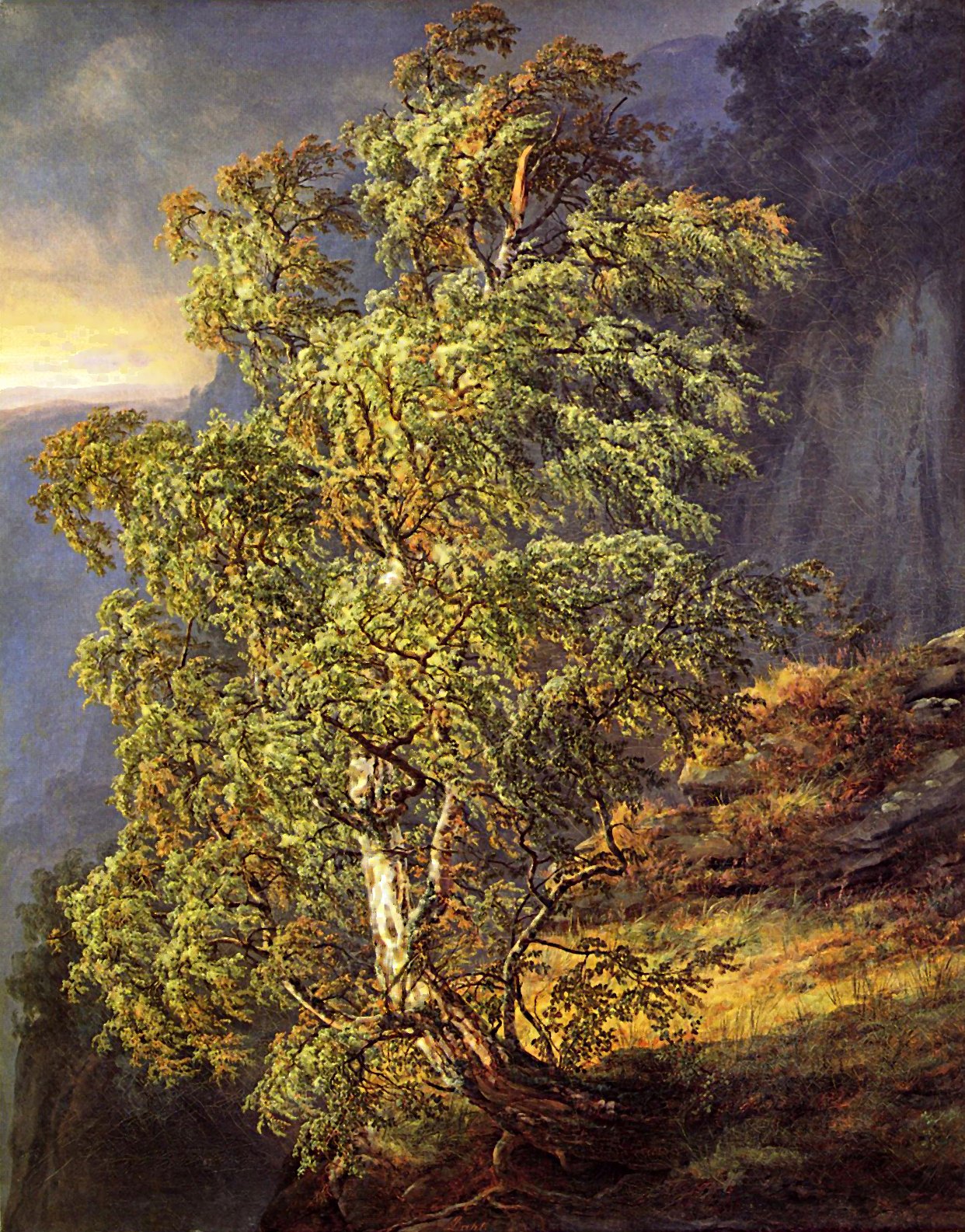 A new exhibit by Swedish artist Henrik Håkansson, which pays homage to Dahl's Birch Tree, will soon occupy an exhibit space in the same museum beginning on June 8.
Kun to uker igjen! Fredag 8. juni åpner utstillingen «Henrik Håkansson. A Hundred Pieces of a tree (Norwegian Woods) i Stenersensalen, KODE 2.

Les @e_flux om utstillingen her: https://t.co/qGsUFT3awS

Bildet viser en tidligere installasjon ved Lunds Konsthall. pic.twitter.com/Rhvev8ey2Z

— KODE (@kodebergen) May 25, 2018
Håkansson is known for his three-dimensional exhibitions in which he incorporates objects taken from nature, including trees, plants, animals and insects, into his art. For his new work, "A Hundred Pieces of a Tree (Norwegian Woods)" the artist will bring a dissected black alder tree into the museum. According to the museum's website, the work highlights the difference between the way Dahl interpreted nature in the 19th century and the way it is interpreted today by Håkansson.
While the 19th-century artist Dahl worked alongside cartographers, geologists and botanists, Håkansson "makes use of methods that often resemble the systematic nature observations of science disciplines, such as dissection and close-up images … and disrupts the image of nature we have been taught to appreciate," according to the museum's website. By showing dissected elements of a tree, his work is meant to "simultaneously emphasizing both order and disorder."
"In this way Håkansson debates our complex relationship to nature, not only in relation to ethics and ecology, but also to the very definition of nature that have been cultivated by art and science in the past centuries," reads the online catalog for the exhibition.
To see more of the 19th-century Romantic painter J.C. Dahl, who introduced the world to the beauty of Norway's landscape, launch the slideshow below:
Launch the slideshow
Here are some other examples of Håkansson's installations:
Henrik Håkansson | The Modern Institute@TMIGLA#art#contemporaryart#glasgow#scotland#artbaselhttps://t.co/iYqYIqY5Irpic.twitter.com/MwCworfHyQ

— Contemporary Art Now (@Contem_Art) November 13, 2016
Henrik Håkansson talks about combining #natural and #scientific themes in his #arthttps://t.co/WQzI3YTVLEpic.twitter.com/ECDJYq7E8T

— Berlin Art Link (@Berlin_Art_Link) July 24, 2016
Henrik Håkansson | Galleria Franco Noero@FrancoNoero#contemporaryart#arthttps://t.co/cxFZeox8ENpic.twitter.com/FpmWNuLPA9

— Contemporary Art Now (@Contem_Art) March 11, 2016
Henrik Håkansson | Meyer Riegger#contemporaryart#installation#wood#tree#rt#art#likehttps://t.co/WKonkVCsT2pic.twitter.com/DNfrgJfTon

— Contemporary Art Now (@Contem_Art) January 6, 2016