Catholics in DC sum it up by saying love is the answer.
What can God do in your life with one Bible verse a day?
Subscribe to Aleteia's new service and bring Scripture into your morning:
Just one verse each day.
Click to bring God's word to your inbox
How do you unite a nation bitterly divided over politics?
U.S. House Speaker Paul Ryan surprised Washington insiders when he said the Catholic Church has the answer.
"Our social doctrine is a perfect antidote to what ails our culture," he told the National Catholic Prayer breakfast May 24.
Archbishop Joseph Naumann of Kansas City, Kansas, the keynote speaker at the event, echoed Ryan with an inspirational plea for real, practical and heartfelt love — and made the challenge concrete at a rally following the breakfast.
The yearly Washington event began in 2004 by featuring Democratic Congressman Bart Stupak of Michigan. The 2018 event opened with the Pledge of Allegiance led by Congressman Dan Lipinksi, a Democrat from Illinois.
But it was Ryan who opened the morning by pointing to two principles of Catholic social doctrine that he said could solve America's political divide.
Our rifts go beyond civility, he said. "The problems we are facing are bigger than the tone we take. Our social doctrine teaches us that democracy requires solidarity, a sense of civic friendship."
Solidarity is the virtue famously expressed by the poet John Donne, who wrote: "No man is an island entire of itself; every man is a piece of the continent, a part of the main … any man's death diminishes me, because I am involved in mankind. And therefore never send to know for whom the bell tolls; it tolls for thee."
The principle of solidarity says that everyone's problems are my problems. Because we share the same creator, the same purpose and goals, what hurts you hurts me.
Archbishop Naumann listed all the issues that involve us, whether they affect us directly or not: school shootings, violence in the Middle East and North Korea, racial tensions, fatherless homes and immigrant children whose status is in doubt.
In solidarity, we owe these people our concern. But we owe them more.
"Solidarity has to be paired with subsidiarity," said Ryan.
Solidarity says that we should be help everyone. Subsidiarity says that the best way to do that is to empower those who know them best — their families and communities.
Human beings are of infinite dignity and worth, and therefore can't be served from afar, as a group. Each person needs to be served with love.
"This, to me, is the great manifestation of the social magisterium," said Ryan. "It is that sense of self-worth and meaning we can receive only from the institutions closest to us. People and problems are not treated as abstractions. The work is done eye-to-eye, soul-to-soul."
Read more:
House Speaker Paul Ryan calls on Catholics to embrace social doctrine of their Church
After the breakfast, Archbishop Naumann used the pro-life movement as an example when he gathered with others to promote foster care at a rally organized by Kathryn Jean Lopez of the National Review institute.
"Foster care is another way God is calling Catholics to be open to life," said Archbishop Joseph Naumann.
If solidarity tells you to save the unborn, then subsidiarity should tell you to reach out to unwed mothers.
As Kathleen Domingo of the Archdiocese of Los Angeles said, "Talk to the prolife community and tell them these single moms with kids in foster care are in need and perhaps they were the ones who considered abortion but chose life. They need our help."
Sarah Zagorski put a face to the problem.
"Foster care saved my life," she said. "I was one of the youngest in my family so I was always scrounging for food. In my birth family we were starving, we were abused, we were neglected."
An orphanage would have been a partial answer to her. A couple who "took a huge risk" and accepted her into their home was the best answer.
This kind of real love, practiced close to home, is hard.
There are 123 million Christians who attend church regularly in America and there are 4 million children who will be in the foster care system at some point, said Randy Hicks of the Georgia Center for Opportunity.
"I saw this problem and felt righteous indignation," he said. "My wife nudged me to do more," and the two became foster parents.
The problem highlights the interplay between solidarity and subsidiarity in politics because, as Naumann put it at the prayer breakfast, "In Massachusetts, Illinois and the District of Columbia, Catholic Charities is no longer able to place children for adoption."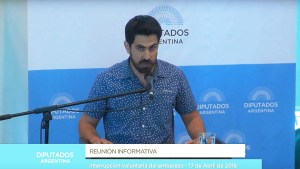 Read more:
Man conceived in rape thanks his mother for not aborting him
Ryan said solidarity and subsidiarity need each other to thrive.
"We should all insist that public policy at every level permits Catholic institutions the maximum freedom to serve the poor … the elderly … children yearning for foster families … women in crisis pregnancies … families torn apart by the opioid epidemic: all those who look to the church for the help they need to live lives of purpose. We should insist on this," he said.
"If every church found a way to support one child in foster care, we wouldn't have children left alone in the system," said Lisa Wheeler.
If Christians had the love to do that, and America had the freedom to let them, the political divide would start to disappear.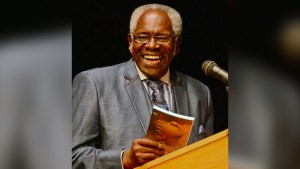 Read more:
The bishop who turned his town into the most active foster care community in the US
Read more:
Foster family cares for 13 children with addicted parents