The extraordinary life of Joe Reali is featured in a new video series by the Knights of Columbus.
Send us the names of your loved ones who are sick or suffering. The Aleteia prayer network of 550 monasteries will take them to prayer for the World Day of the Sick.
Click here to share your intentions
Joe Reali was a dynamic young man whose passion was as evident on the football field, where he starred in high school and college, as it was at Mass or receiving the sacraments. His sudden death in 2015 at the age of 26 led thousands to turn out for the wake and funeral to share stories about Joe's sacrificial love for others and care for the downtrodden.
Before Joe died, he joined the Knights of Columbus as a way to channel his service and devotion to others. Today, the legacy of this devout yet fun-loving young man lives on in the newest Knights of Columbus council on Long Island established in his memory: the Joseph Mario Reali Council 16261.
Check out the video above to learn more about the extraordinary young man whom many are comparing to the Blessed Pier Giorgio Frassati.
You can find more inspiring stories about these Everyday Heroes on the Knights of Columbus YouTube Channel.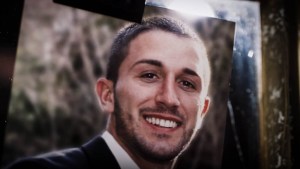 Read more:
Meet an amazing young man who lived like Bl. Pier Giorgio Frassati